Farming Simulator top mods: Today we gonna have a look at the top 5 trucks we have tested for FS19. The trucks are not in a specific order. And not in a specific category set.
1974 Kenworth W900A Truck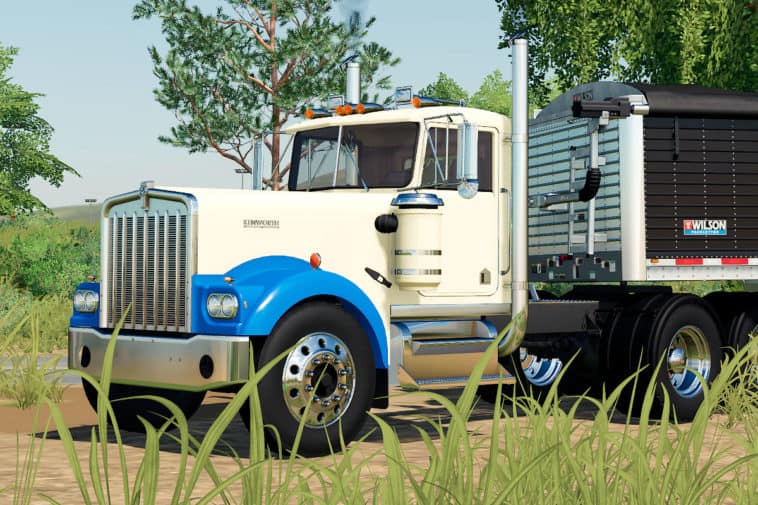 This truck is just a legendary truck you definitely need on your farm. This FS19 mod has a 650hp engine and a base price of 24,500. This mod has some great details and good performance. The truck has also some nice design options and you can also change the color on this truck. Mod by: 7L Farms.
Link to article: Yesmods
Mercedes Benz Arocs Agrar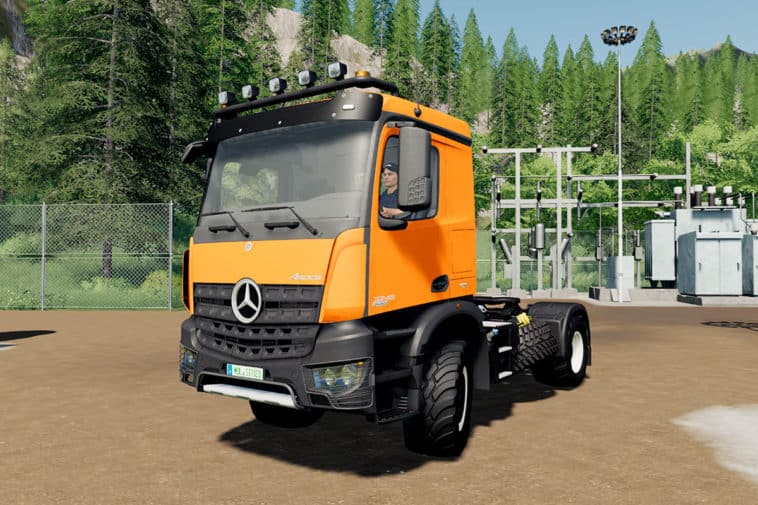 If you are more interested in European truck then you will be definitely interested in this Mercedes Benz Arocs Agrar. The truck is made by: Maxi.S, Chris Dre, Kevin Funke, Matze, STV-Modding.
The truck is converted but has some new features. Colors options, wheels options, bull bar options …
This Farming Simulator mod has also a great interior and the truck even supports dynamic hoses, as long the trailer supports it. The truck starts at a price of 145 000 and can have 650hp. Plenty enough to do heavy tasks on the farm.
Link to article: Yesmods
Mercedes Benz Zetros 3643 6×6 Truck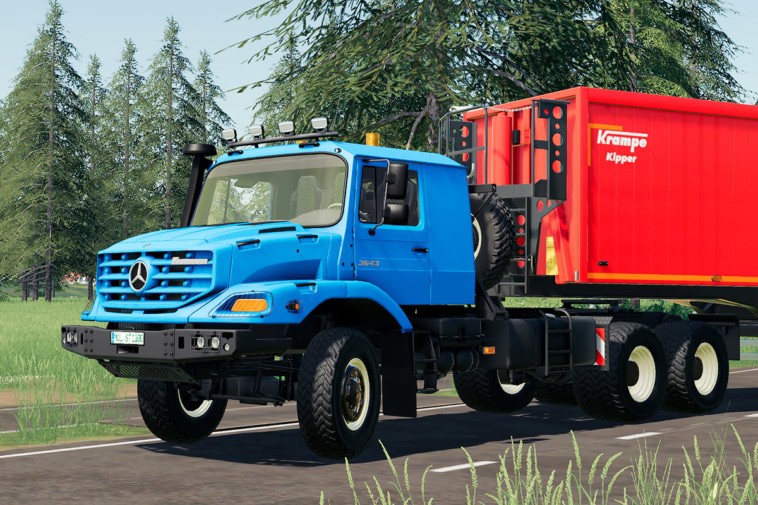 Another Mercedes Benz truck but this one is my favorite of this list. I just like the design and the details on this truck. The truck was originally an FS17 mod but it has been converted to FS19 by: SilentTrust. The base price of this truck is 137 000 and the engine has 430 HP.
Link to article: Yesmods
Mack Pinnacle Truck 1.0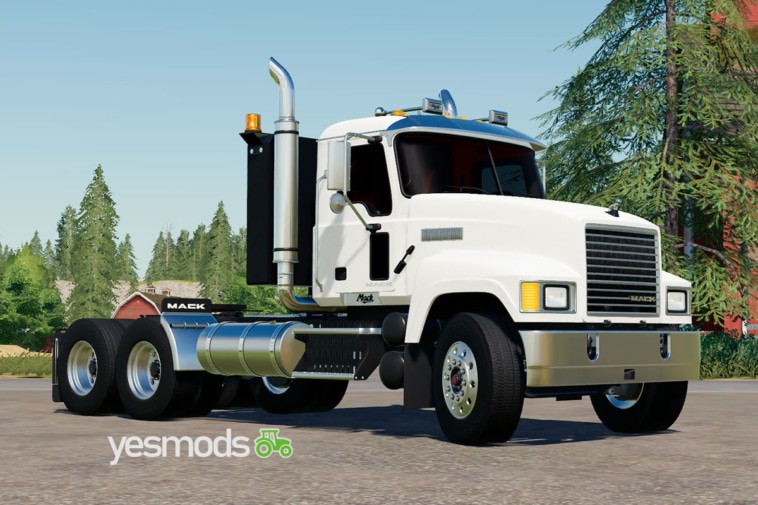 Not enough American truck on the list? We got you covered. This Farming Simulator 19 mod in the Mack you are looking for. The truck is made by: 5nine . The truck has 440 hp and a base price of 143.000.
Link to article: Yesmods
Mack Anthem 2018 Sleeper Truck 1.0.0.0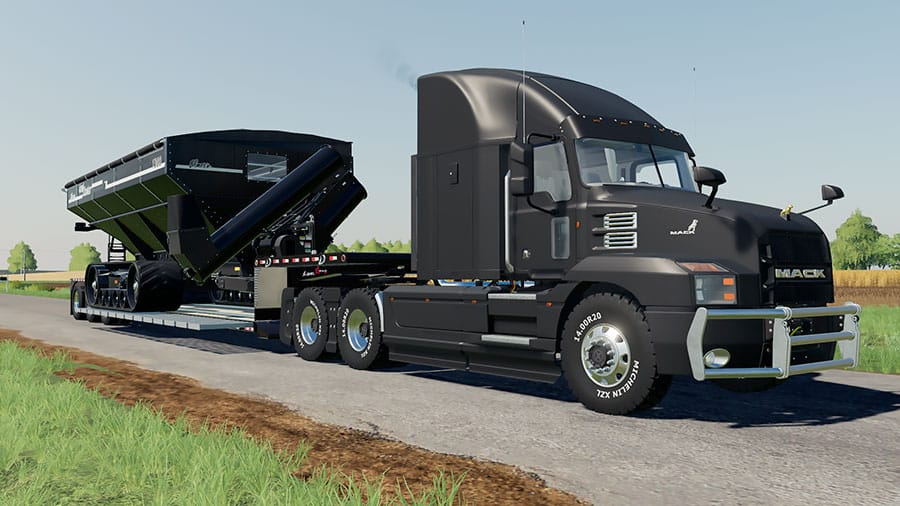 The last truck on our list and of course it is also a Mack Truck. And F19 mod you need. I mean really this one is awesome! The truck is on ATS level it really feels you're playing a truck simulator when driving this. The truck has a basic configuration and starts at 245 000. The truck is made by Franck Peru
Link to article: Yesmods