Here you have the 1974 Kenworth W900A truck modfor Farming Simulator 19. Since many North American farmers rely on trucks for their farming chores,it's great to have this legendary truck available as an FS 19 mod.
Here are the facts:
Mod: 1974 Kenworth W900A day cab.
Base price: 24,500.
Power: 650 HP.
Top speed: 86 mph / 139 kph.
Modder: 7L Farms.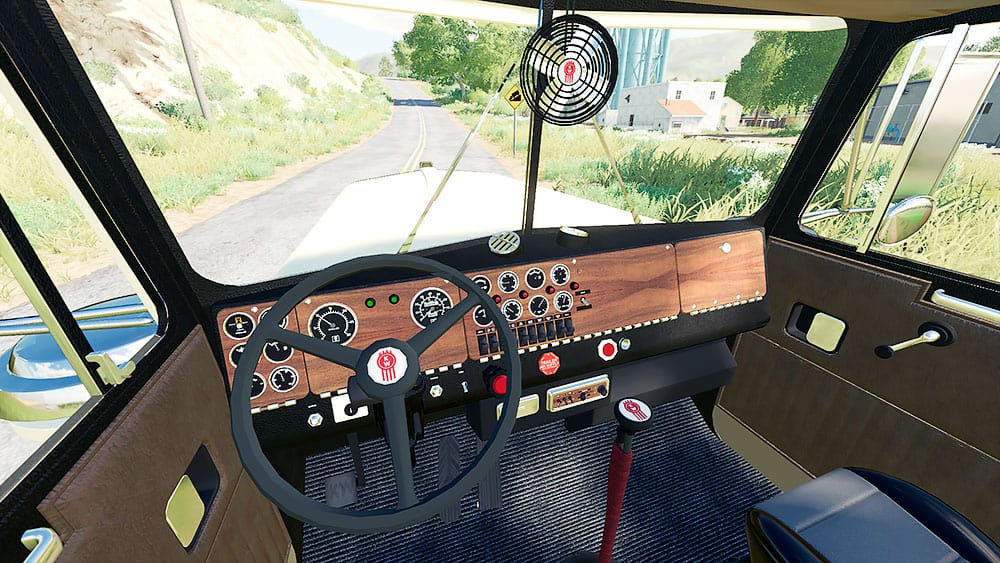 The truck has some great design options when you're in the shop. And you can change its colors. We love this truck. It's well balanced when it comes to model details versus in-game performance. And it's so cool to drive.
Go to Download - 39.1MB
This is not the modder's original link. We have tried to locate it without luck. If you know the original link, please contact us. Until further notice, the file has been placed on a Non-Pay-Per-Download server.