Please welcome the Mercedes Benz Arocs Agrar to Farming Simulator 19. This is originally an older mod, converted to the new game by SilentTrust. It's a great looking and amazing sounding truck. But we were a bit let down by some ugly errors in the log. Nothing game-breaking, but still annoying.
A lot has been done to this truck to make it FS19 ready. It has gotten several configuration options for both colors and wheels. And if you like, you can put a bull bar on the front of the truck.
The mod is also capable of receiving dynamic hoses, as long as the trailer supports it. And if you fancy some chrome, it's possible to make the rims shine a little extra.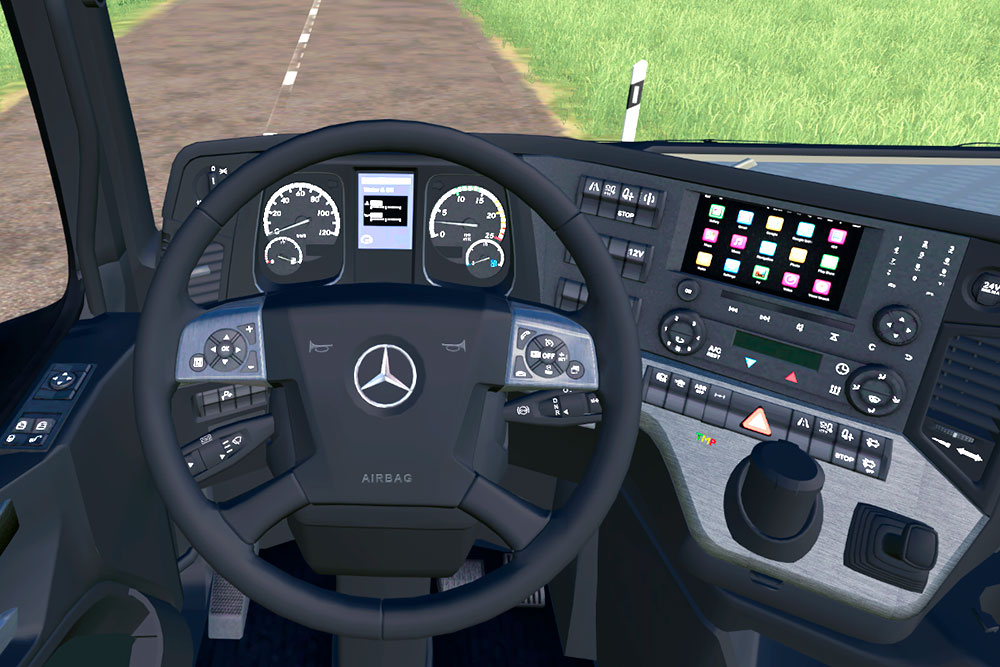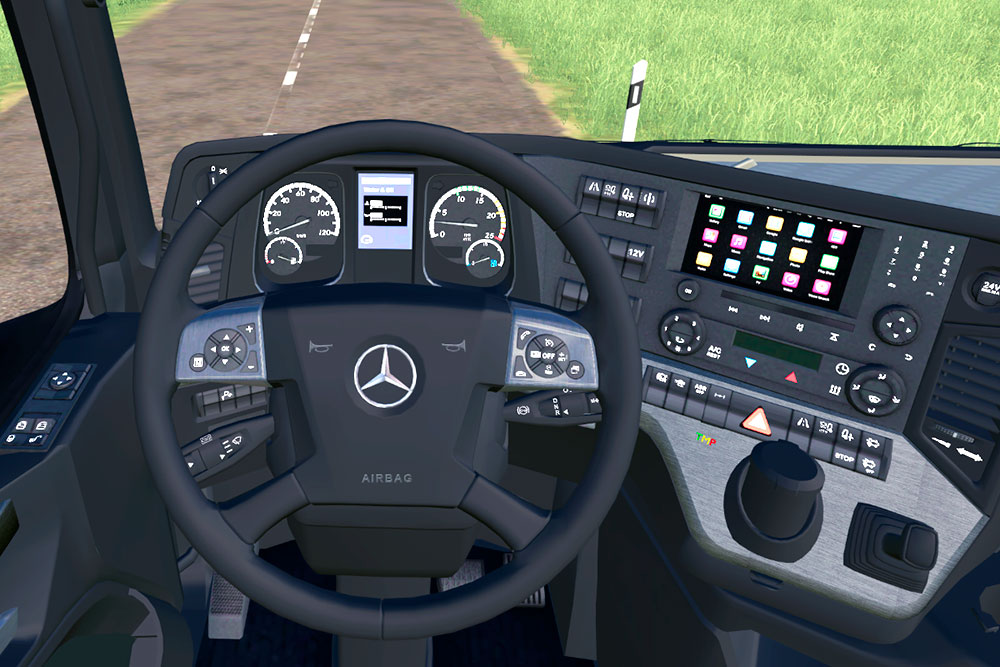 Some important facts:
Model: Mercedes Benz Arocs
Base price: 145,000.
Power: 450 or 650 HP
Top speed: 49 mph / 83 kph
Wheel configs and color configs are available.
Modders: Maxi.S, Chris Dre, Kevin Funke, Matze, STv-Modding.
FS19 Conversion: SilentTrust
We love the looks and the sounds of this truck. We're also happy that it has so much power.
Too bad there are some log errors. And the file is huge, more than 77 Mb. This could spell trouble on some computers.
Version 3 is Here
Now, you can also use Michelin tires with the truck. There are new color options for the rims. And the log should state no errors.
Another Update (V4)
(Update March 26, 2019) The mod has gotten an important update. The vegetation now bends when you drive over it with the Mercedes Truck.
We always use the modder's original download link when possible. Please let us know if there's a problem with the link. P.S. How to stay safe while downloading mods outside Giants' Modhub.