This is the Kenworth C500 Truck for Farming Simulator 19. There are both a semi-truck and hooklift version of this beast in this pack.
Need a matching trailer? Take a look at this one: 3-axle hooklift trailer (also by 5nine.)
FS19 Kenworth C500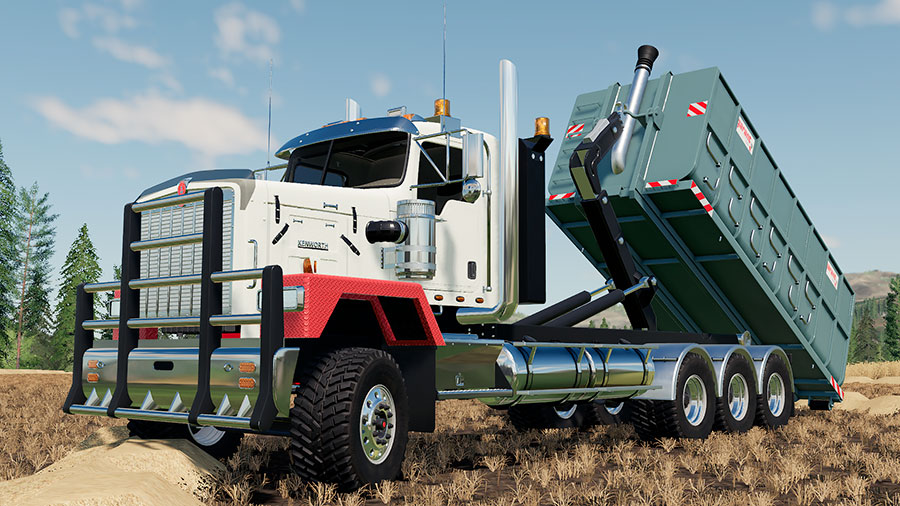 Brand: Kenworth.
Modder: 5nine.
Category: Trucks.
Base price: 143,000.
Engine configurations: 1.
Power range: 600 hp.
Top speed: 74 mph / 120 kph.
Selectable colors: Yes.
Selectable wheels: No – But there are more axle setups.
Extra Rear Hitch: Yes.
Errors: None.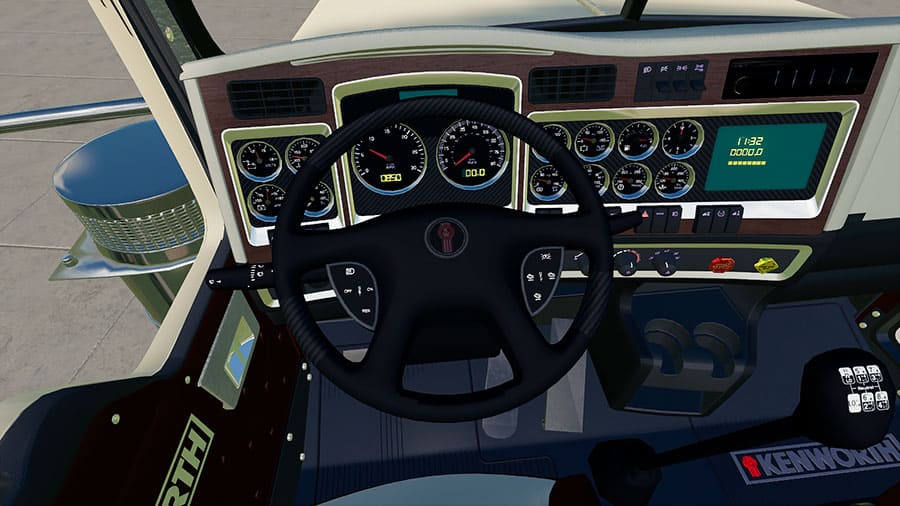 A Highly detailed model from hum3d. A big shout out to Expendables Modding for the interior and design parts!

Features:
- UDIM textures
- Hooklift or Semi-truck
- Multiple design options (bumpers, exhausts, logracks, fenders etc)
- Compatible with the new ITrunner pack by Agrartechnik Nordeifel
- Colour and material options
- No known log errors

Attention! some shorter hooklift containers will raise the trucks backend while unloading, drive forward a bit when that happens!

Hosted on sharemods.com, use adblock! Please respect my choice of hosting site, it helps to keep me motivated.

5nine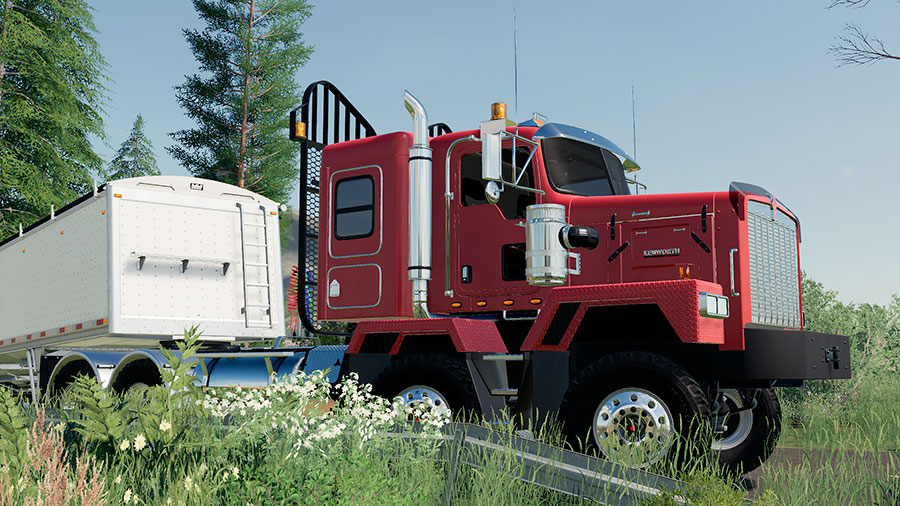 Donate to 5nine
You candonate to 5nine if you would like to show some appreciation for his work. Here'sthe donation link: PayPal.Me/modsby5nine
Kenworth C500 1.2.0.0
(Updated June 2019) 5nine keeps making his mods better and better. Here are some of the changes he's made to the Kenworth truck (including version 1.1.0.0 changes):
Youcan add Nick Exley's winch, both to the front and the rear of the truck (download here.)
Thedifferential setup for the 1+2 and 2+2 axle setups has been adjusted.
Fifthwheel now moves. Just use your left mouse button.
Kenworth C500 1.3
(Update June2019) There's anotherupdate to the Kenworth available, adding to an already great mod. Here aresome of the stuff mentioned in the changelog:
Workingmirrors, color options for the rims, more torque, and "old" color schemes havebeen added.
Thereare now better rear wheels (duals instead of wide single), in additionto an optional lowering of the entire truck to better match trailers.
Thedynamic trailerattacher height has been adjusted.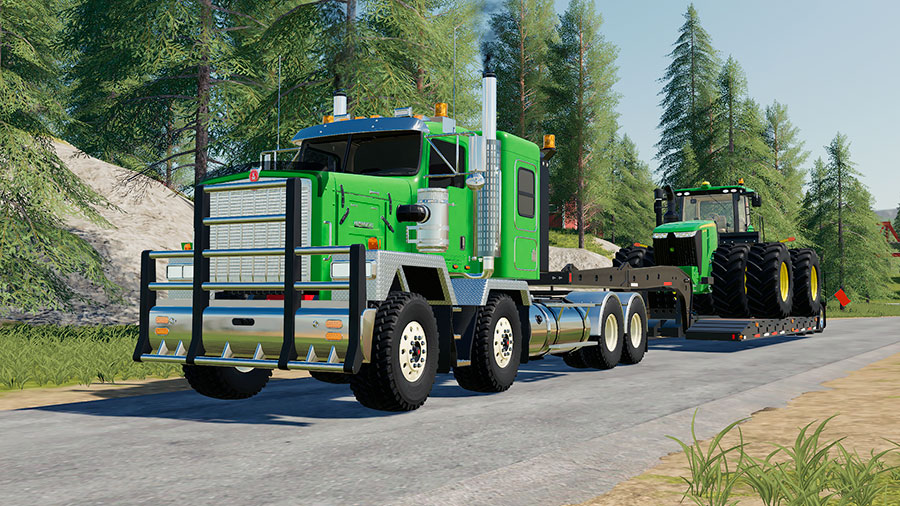 This is what 5nine has to say about the update:

So mr Fructuoso kindly helped me with some issues and improvements for this update. Remember to give him a cookie. Hell, give him an entire cake.

I had to redo almost the entire xml for these changes (lowering it turned out to be a pain in the ass caused by the config setup I was using) so give me at least a crumble of Davids cookie

5nine
Go to Download
We always use the modder's original download link when possible. Please let us know if there's a problem with the link. P.S. How to stay safe while downloading mods outsrefe Giants' Modhub.