FarmingSimulator 19 mod showcase: The Man TGS 18.500 bale transport truck withAutoload, created by Bart (NLD Community.)
The first timeI got to use this handy truck was back in Farming Simulator 17. Now, it hasmade the journey into FS19, offering a compact and efficient solution when youneed to transport a lot of bales.
The FS19truck comes in two versions: one square bale variant, and one version for roundbales.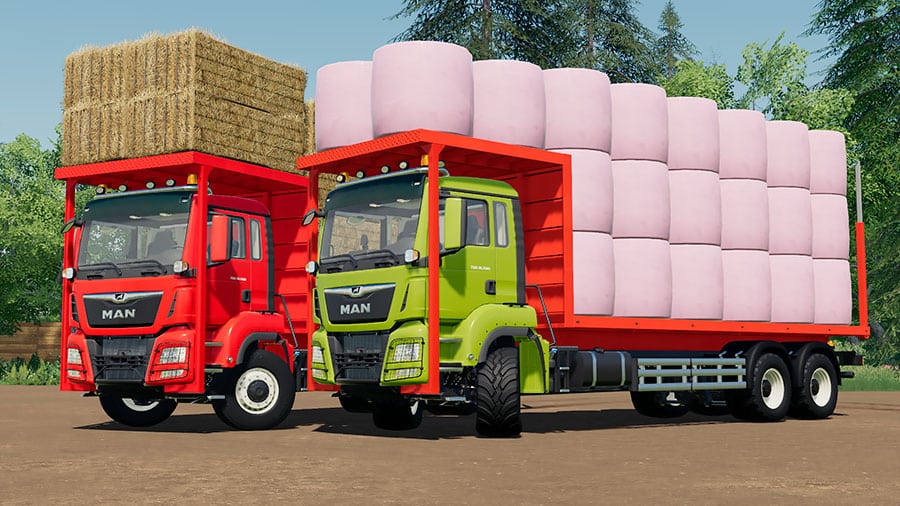 Man TGS 18.500 In-GameFeatures
This Mantruck has autoload. It lets you load it with round and square bales without theneed for manual stacking. Note that it only accepts bales and not pallets, forexample.
You'll findall the necessary control options in the help menu. Here are the most importantones when using it with a keyboard.
B – Starts and stops autoloading the bales.
Y – Initiates the unloading process.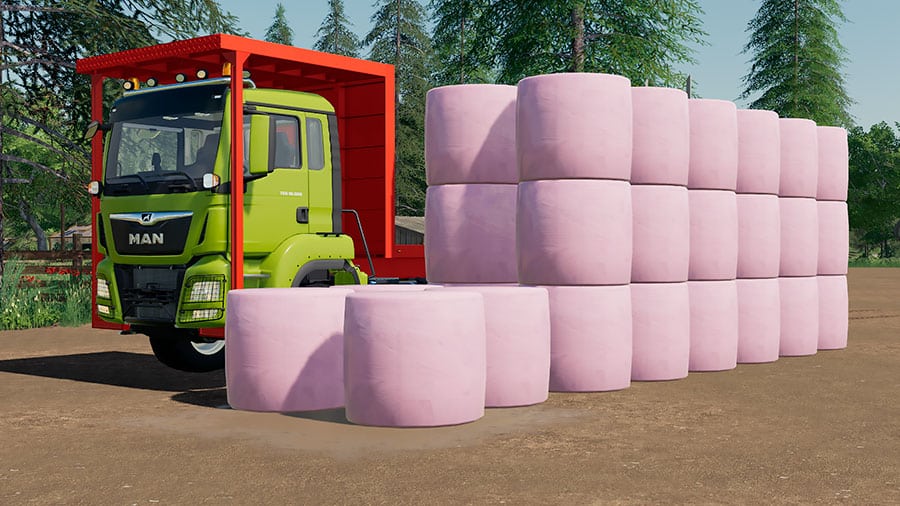 Shop Options
Colors – You can change the appearance ofthe body, the rims, and the bale bed.
Wheel – You have a couple of options forthe tires from the Trelleborg and Lizard brands.
Yes, it has a trailer hitch. You can use the Man together with Topace888's Fliegl Autoload trailers, for example.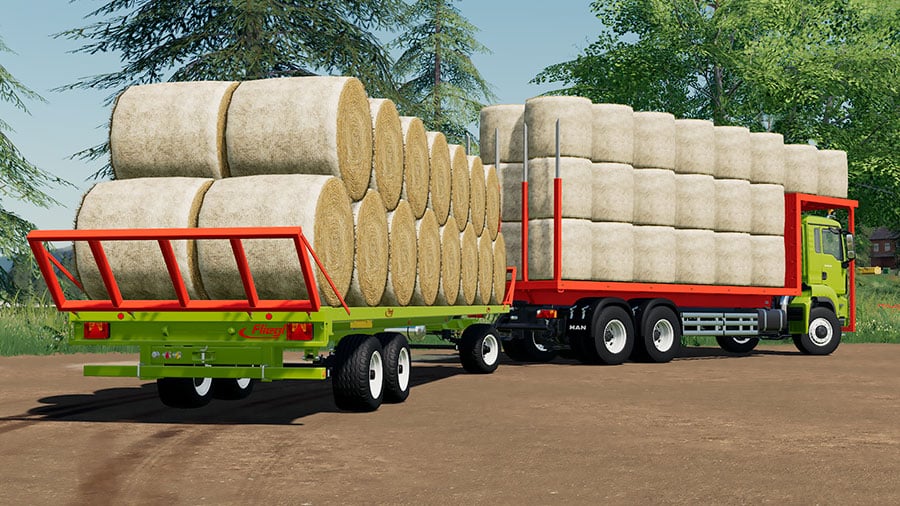 FS19 Man TGS 18.500 Mod Specs
Some willsay that using autoloading equipment is the same as cheating. Don't listen tothem. Just play the game the way you want to.
The balephysics in FS19 isn't always user friendly with regards to manually handlingbales. That's why mods like this Man truck is really helpful.
Brand: Man.
Credits: Giants Software, Bart - NLD Community.
Category: Trucks.
Base price: 180,500.
Capacity: 28 square bales and 40 round bales.
Engine configurations: Two – TGS 18.500 and TGS 18.500 Turbo.
Power range: 500 and 875 horsepower.
Top speed: 80 kilometers per hour | 50 miles per hour.
Selectable colors: Yes.
Selectable wheels: Yes.
Wheel brands: Trelleborg and Lizard.
Extra rear hitch: Yes.
Errors: No.
Platforms: PC, Mac, Xbox One, PlayStation 4.
Where to Download
The autoloading Man has gained entry to the official Modhub. You can download it directly from the game, or by going to the online version. The blue button takes you to the online option.
Go to Download
This mod is an official Modhub mod. Please, do the modder a favor and only download it from the in-game hub or from its official mod page on Farming-Simulator.com.