Farming Simulator 19 mod showcase: Today we gonna have a look at the IH Transtar Semi from J&M Farms. They didn't make the truck originally but they converted it for fs19. This is a very nice American style truck with a very narrow cabin. This truck was made in the late '70s and the early '80s.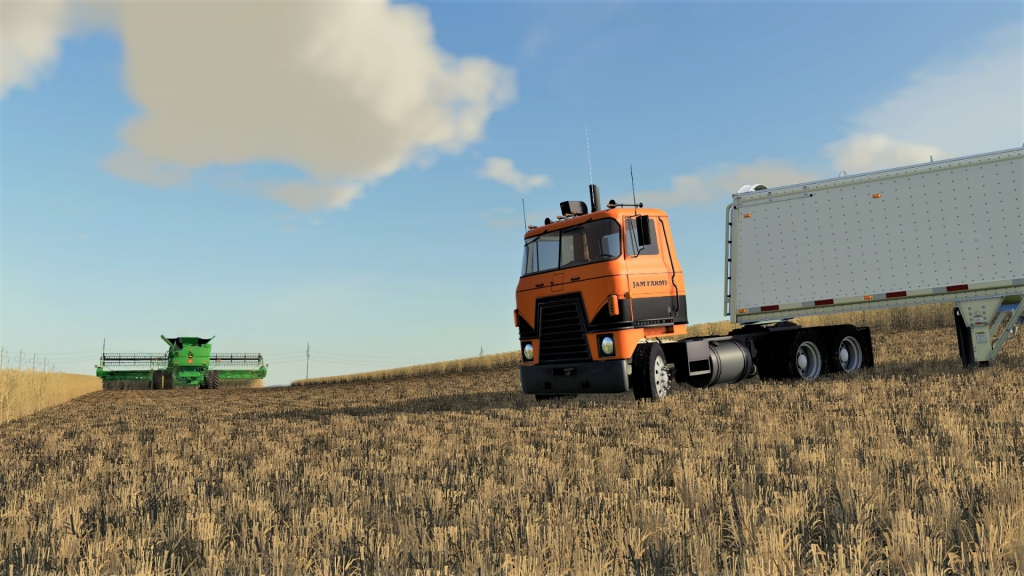 IH Transtar Semi specs
Brand: International.
Credits: Giants, Software, \westmorgan, Conversion, and Edit-4T Modding/Torquewrench1
Category: Truck.
Base price: 15,000 €.
Power range: 350 horsepower.
Top speed: 83 km/h | 52 mph.
Selectable colors: Yes.
Engine configurations: None.
Engine configurations: None.
Platforms: PC, Mac.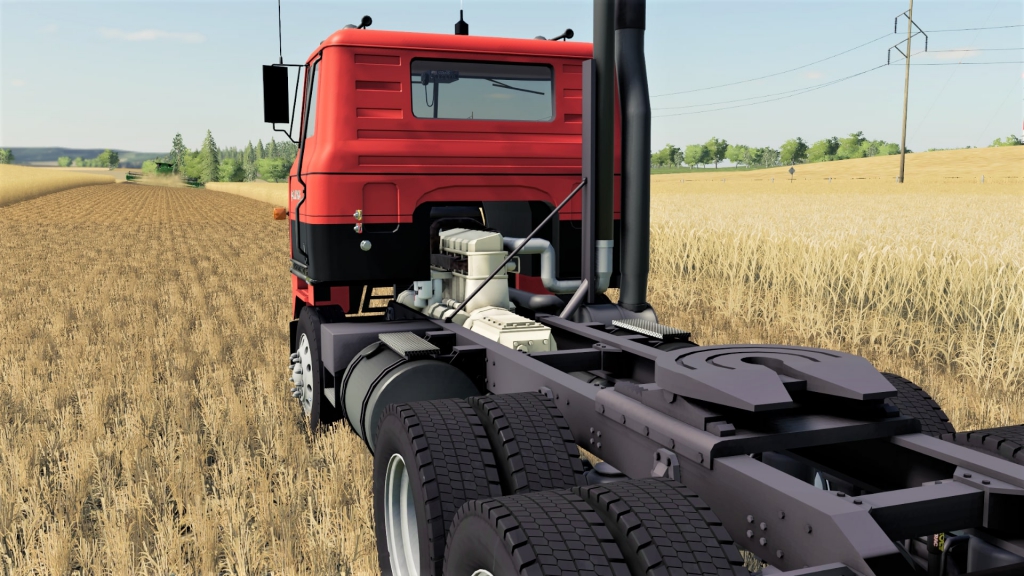 Features
The interior is OK and it is not much changed from the original model from FS15, besides some new textures. A nice little feature is the opening door animation when you get into the truck. This animation was already included in the FS15 model. On the back of the truck is also a trailer hitch. A handy feature to move around little trailers on your fs19 farm.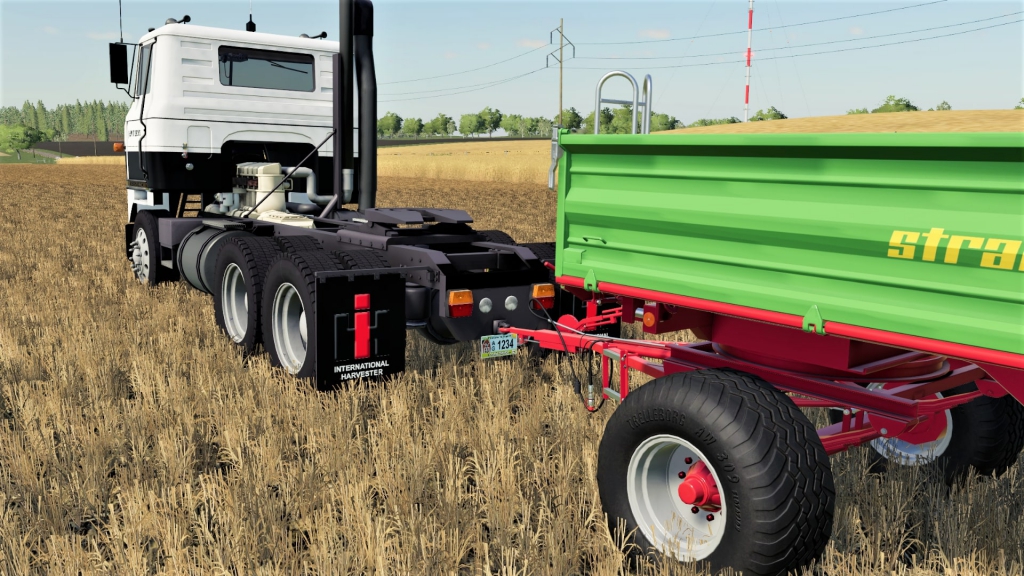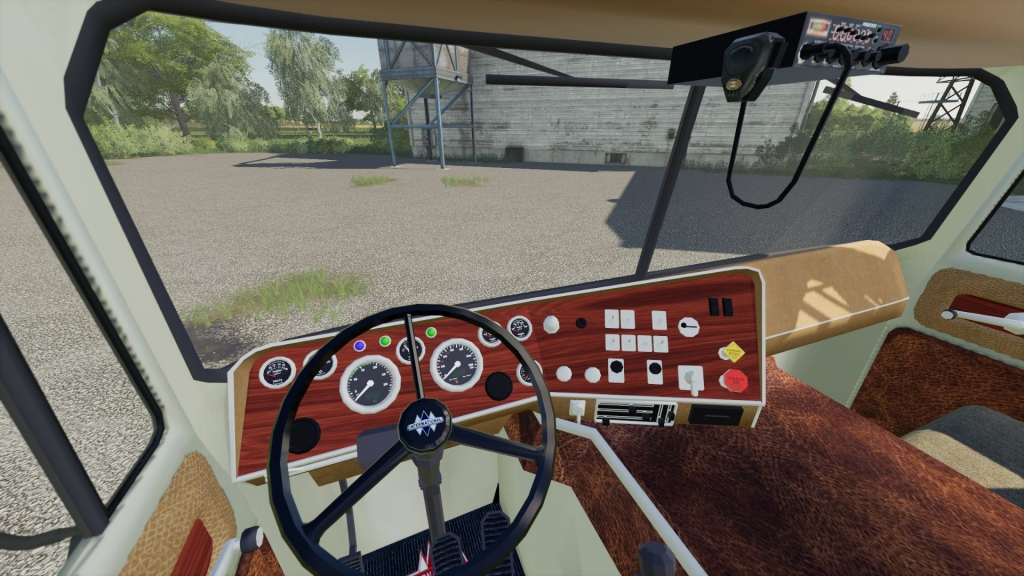 Handeling
The truck is easy to drive and with 350 horsepower you have enough power to do most of the task on a farm. Hauling grain or moving around big trailers is easy for this Farming Simulator 19 mod.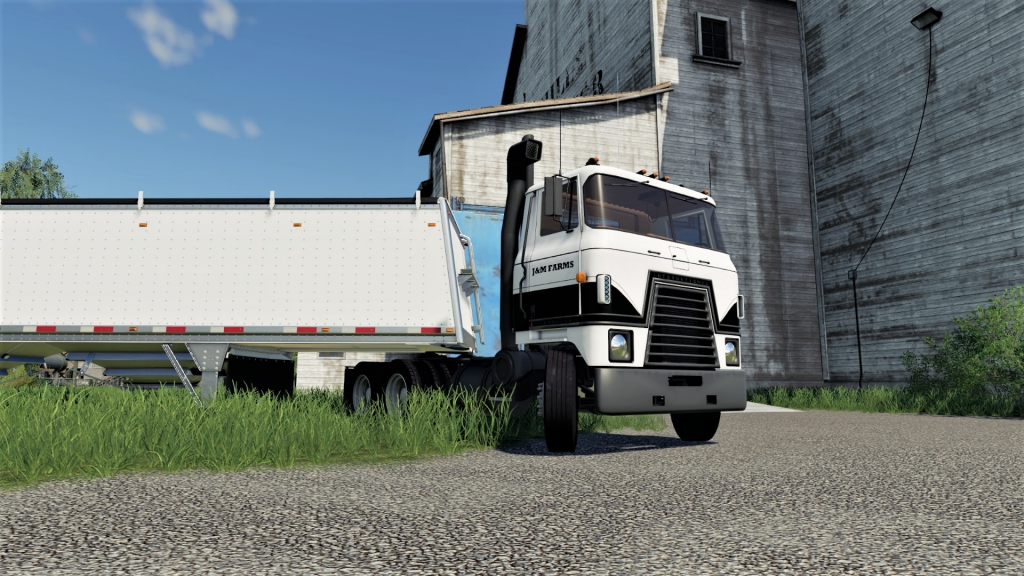 Download info:
Go to Download
We always use the modder's original download link when possible. Please let us know if there's a problem with the link. P.S. How to stay safe while downloading mods outsrefe Giants' Modhub.