Here you have the chance toget the Peterbilt 567 day cab truck for Farming Simulator 19. Originallyconverted from American Truck Simulator, this FS19 mods looks very impressive in our favorite Farm Sim game. And it does agreat job of hauling any heavy load the American way.
Some people might miss configuration options. Because there are none, besides that you're allowed to change the colors.
More configurations might be available in future updates. And it really doesn't matter, to be honest. Because this truck looks and drives really good as it is. (The mod has been updated. With config options - see below.)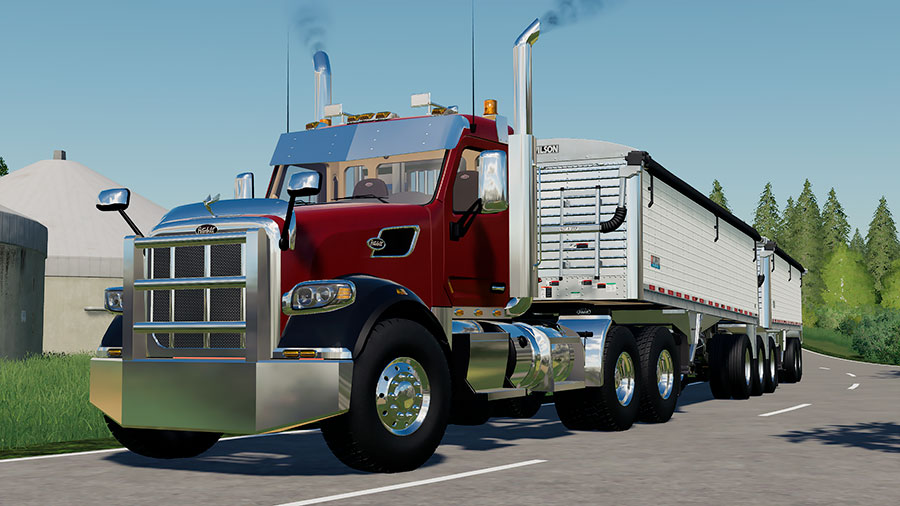 Mod Facts
Mod: Peterbilt 567 Day Cab.
Base price: 150,000.
Top speed: 75 mph / 121 kph.
Power: 600 HP.
FS19 Modder: Kman Modding.
It's a fantastic mod. And it's a great drive. Just listen to the sound it makes! We might have found ourself a new favorite US truck for FS19.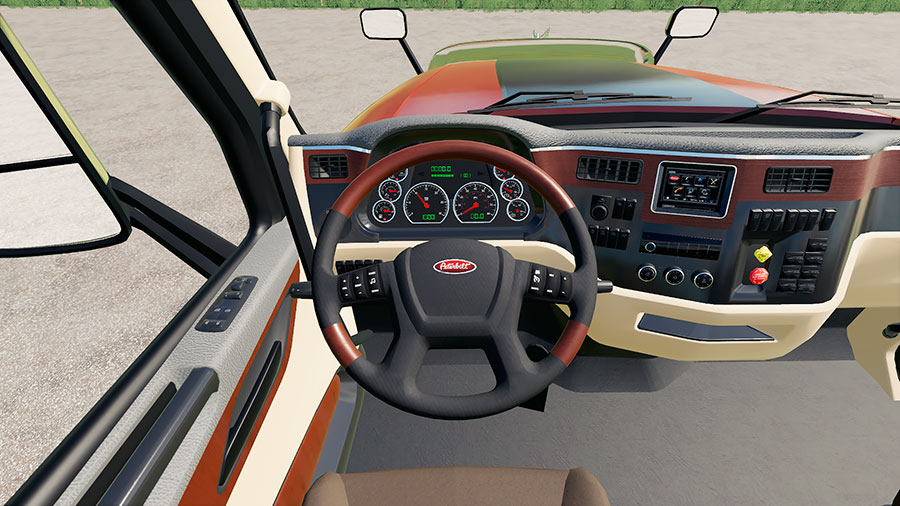 Peterbilt 567 Update
The truckhas gotten an update. And the changes are quite substantial. Here are some the stuff Kman Modding hasdone:
Thevehicle specializations have changed. And the XML file has been updated.
Maincollision is updated. And the interior no longer gets dirty or show signs ofwear.
Suspensionis adjusted. There are more store options now (bumpers, visors, hood mirrors and racks.)
Thefifth wheel plate slides now (mousecontrolled.) And all interior digital and analog gauges work (wipers too.)
So yes, this is indeed a large update. Kudos to Kman Modding for making a darn good mod.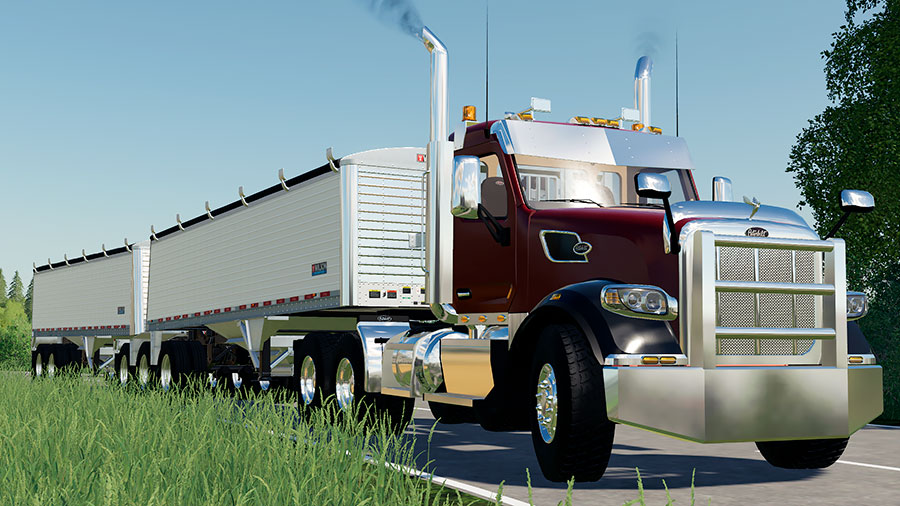 How to Download
It seemsKman Modding has taken a break from modding unfortunately. The officialdownload link is no longer available.
That's whyI've put the mod file on our Amazon server (non-profit) inwait for the official download link to return.
Go to Download
This is not the modder's original link. We have tried to locate it without luck. If you know the original link, please contact us. Until further notice, the file has been placed on a Non-Pay-Per-Download server.