This is your chance to download the ClaasLexion 795 Monster Limited Edition for Farming Simulator 19. This is a beautiful combine harvester. The modding work is impressive.
The mod pack contains four items: The combine harvester, 2 differentheaders – one of them for corn, and a TAM Leguan header trailer in matchingcolors.
Claas Lexion 795 MonsterLimited Edition Facts
Brand: Claas.
Modder: MarioRoss.
Base price: 415,000.
Engine configurations: 1.
Power range: 626 HP.
Top speed: 24 mph / 40 kph.
Grain hopper capacity: 13,500.
Selectable colors: No.
Selectable wheels: Yes. Wheels and tracks.
Wheel brands: Trelleborg and Michelin.
You have several choices when it comes to decals and logos. You can also, if you want to, put different numbers on each of the combines.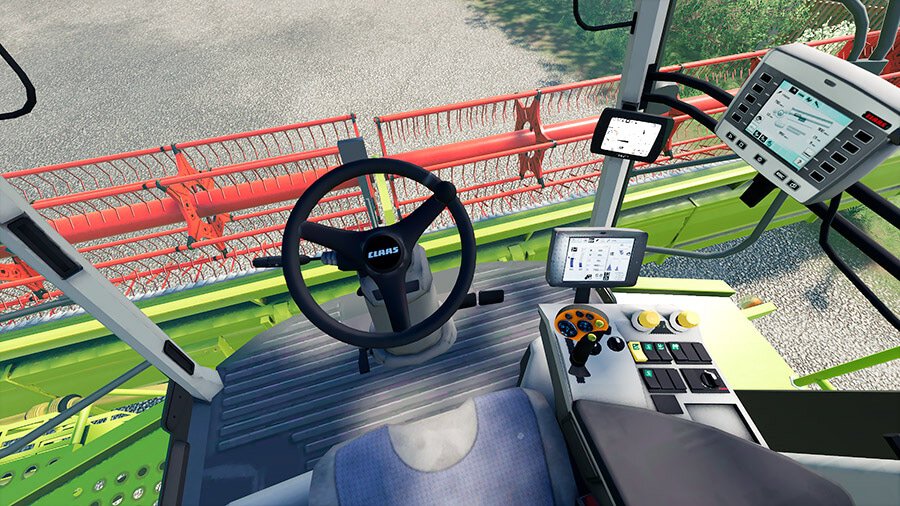 Headers Included
The pack includes a couple of headers: Claas Cornspeed 8 75 FC
Price: 38,000.
Working speed: 10 kph / 6 mph.
Working width: 8 meters.
Claas Vario 1250
Price: 47,000.
Working speed: 10 kph / 6 mph.
Working width: 13 meters.
We likethis combine a lot. It looks massive andbeautiful. It has all the FS19 features.Both the hydraulics and parts of the cabin is animated. It also has the new wear and tear system.
How to Download
If you want this combine, you can press that blue button below. It opens up the modder's official download page for this mod.
Go to Download 107MB
We always use the modder's original download link when possible. Please let us know if there's a problem with the link. P.S. How to stay safe while downloading mods outsrefe Giants' Modhub.