The time has come to download the SampoRosenlew Comia C6 combine harvester for Farming Simulator 19.
FS17 players will not have any problems recognizing this mod. It's great to see it in FS19.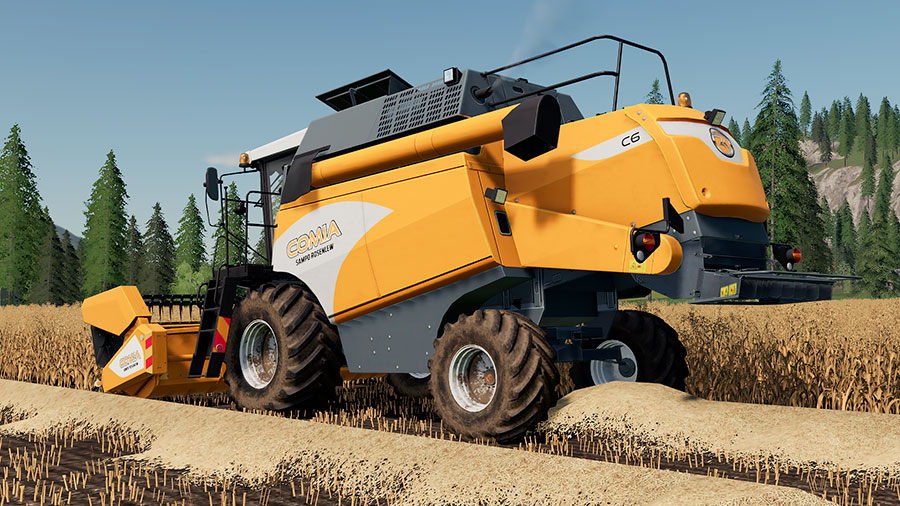 FS19 Sampo Rosenlew ComiaC6
Brand: Sampo Rosenlew.
Modders: Niknab & Wile_E.Coyote.
Category: Combine Harvesters.
Base price: 124,000.
Engine configurations: 2.
Power range: 185 and 240 HP.
Top speed: 27 kph / 15 mph.
Working speed: 10 kph / 6 mph.
Grain hopper capacity: 4,200 liters.
Selectable colors: No.
Selectable wheels: Yes.
Wheel brands: Michelin and Trelleborg.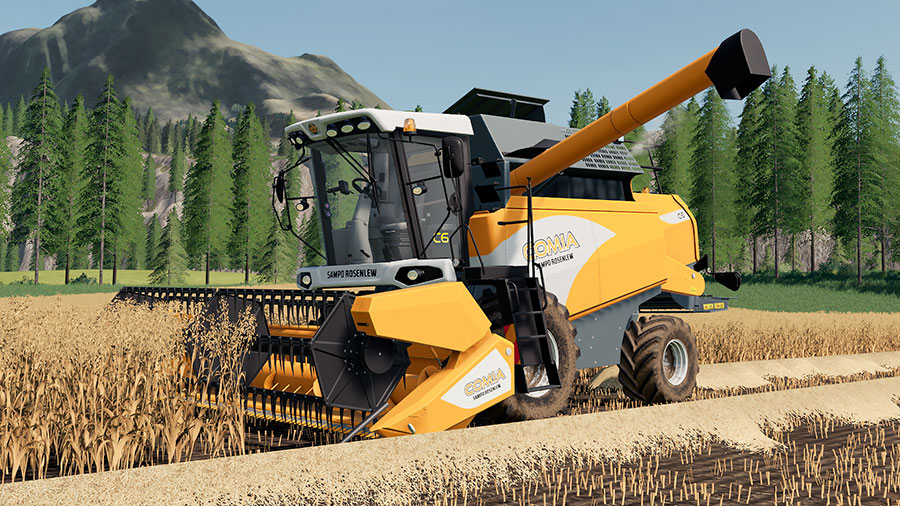 We'redelighted to have the Comia C6 back in the newest FS game. A lot has been done toensure a satisfactory transition.
Thetextures have been worked on, like the dirt and specular textures. A secondengine option has been added. The same goes for Michelin wheels.
FS19 Lights
All theFS17 lights have been removed in favor of brand new FS19 lights. And yes, thedashboard is illuminated too.
No logerrors. But the capacity is wrong in the shop (it says 14,200 liters...)
The Cutter Header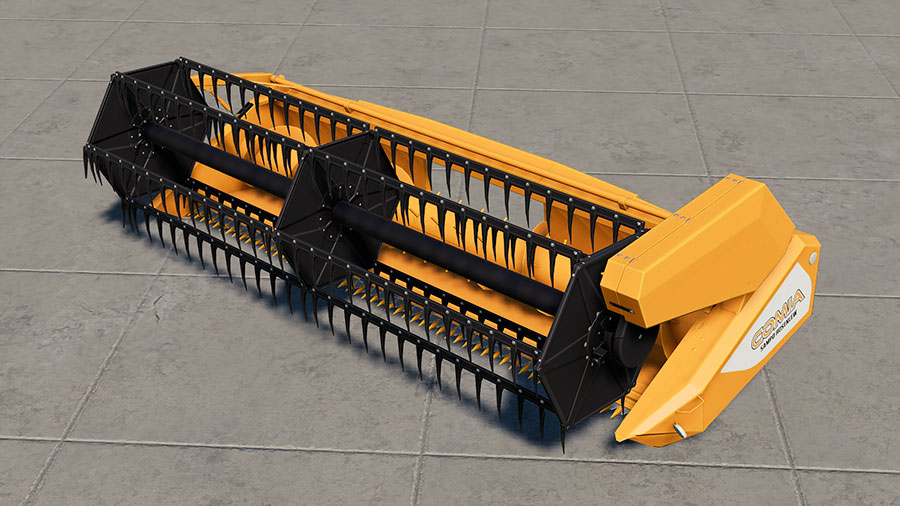 The SempoRosenlew, of course, has its own header. Hereare the specs:
Price:21,000.
Workingwidth: 4.2 meters.
You can also use one of the smaller corn headers together with the combine.
Version 1.2.0.5
(Update May 2019) Here'sthe changelog for the new version of the Sampo Rosenlew C6:
Graintank volume error has been fixed.
Lightsources are now realigned and adjusted.
Licenseplates and 30 km/h sign have been installed.
Samegoes for various attachments, like GPS, fire extinguisher, antenna, etc.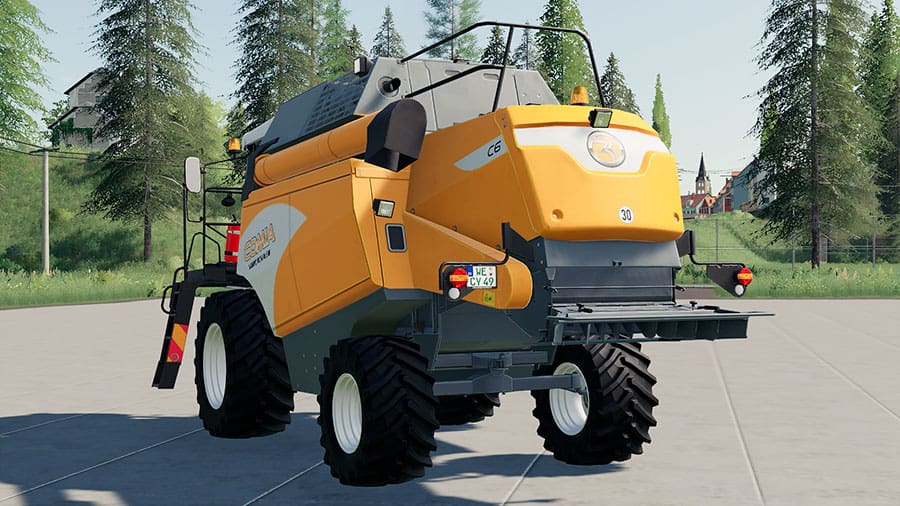 How to Download
This version of the Comia C6 is hosted at Modhoster. The blue button under brings you there.
Go to Download
We always use the modder's original download link when possible. Please let us know if there's a problem with the link. P.S. How to stay safe while downloading mods outsrefe Giants' Modhub.