FS19 addons showcase: The Case IH Axial-Flow 240 Series combine harvesters, modified by Steenkamp Modding.
Yes, these modded Axial-Flow combines come with an option for US and CDN or European configurations. Steenkamp Modding once again proves it's possible to make Farming Simulator 19 models that integrate regional differences.
The differences are real. Due to contrasting laws and regulations, an Axial-Flow, in a North American field, are configured differently compared to those working in European fields. This Addon has the best of both worlds…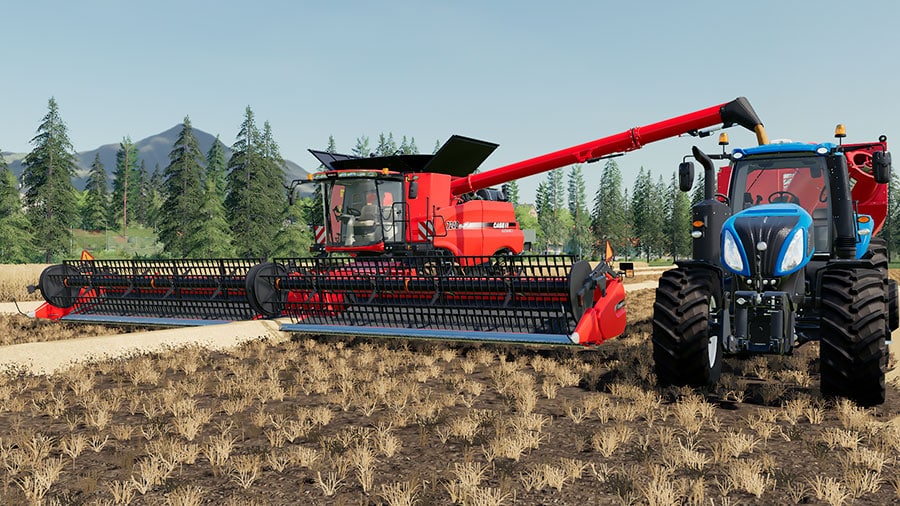 Configuration Options
This version of the Axial-Flow harvesters offers more options than the base game model. Perhaps the most crucial choice is that you can choose a North American or a European option. If you pick the US/Canadian setup, the side warning signs disappear, while proper flasher arms pop up.
Wheels – The modified Case IH combine has many interesting wheel setups. There are several front twin wheel layouts and different track width options available in the shop.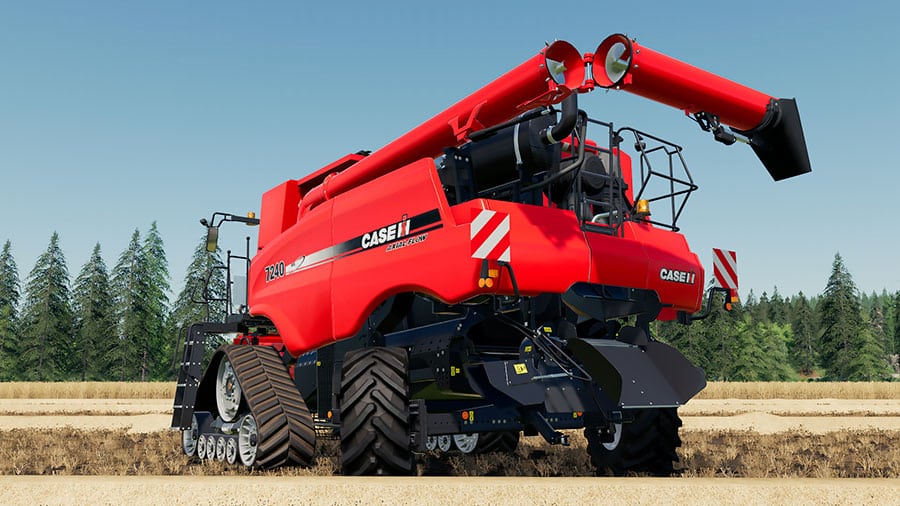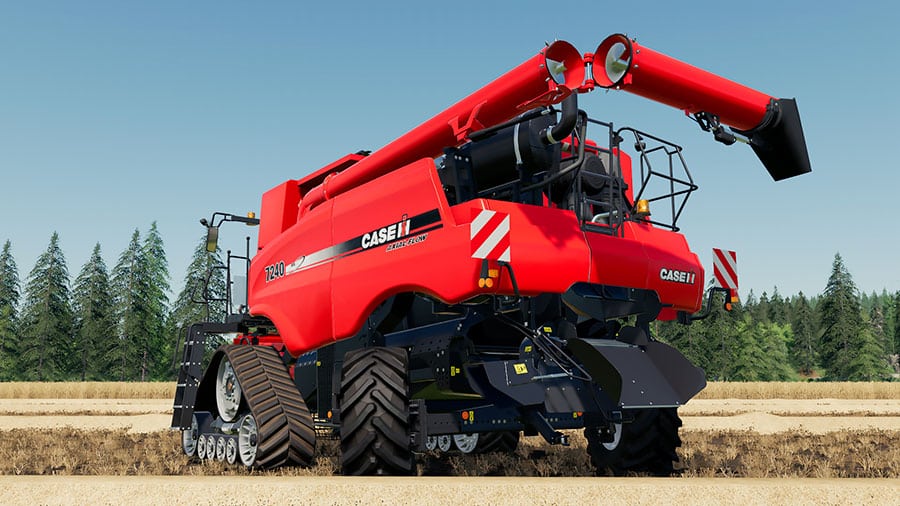 You can also pick different lengths for the unloading auger pipe.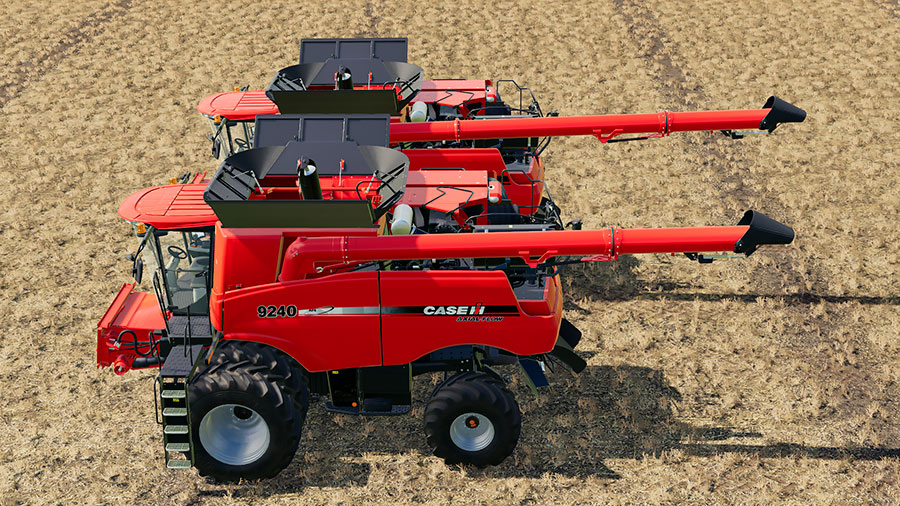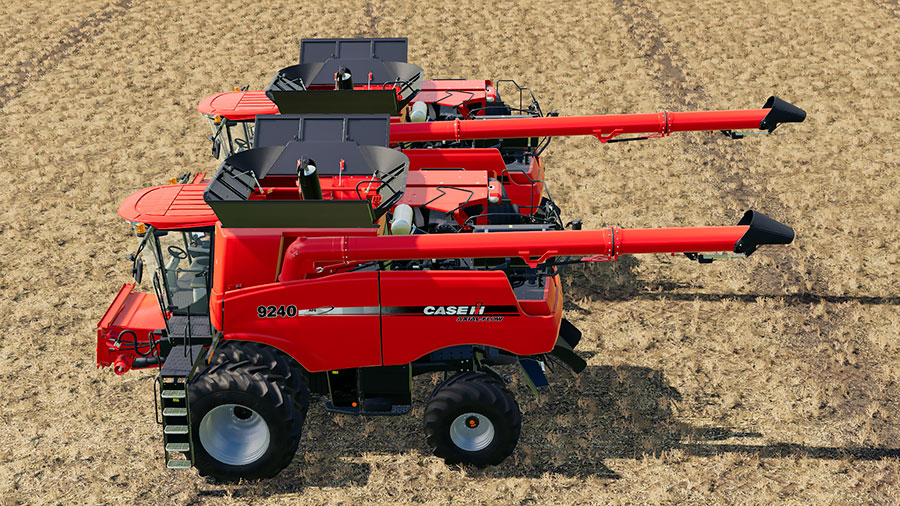 Control the service ladder with a mouse or a controller.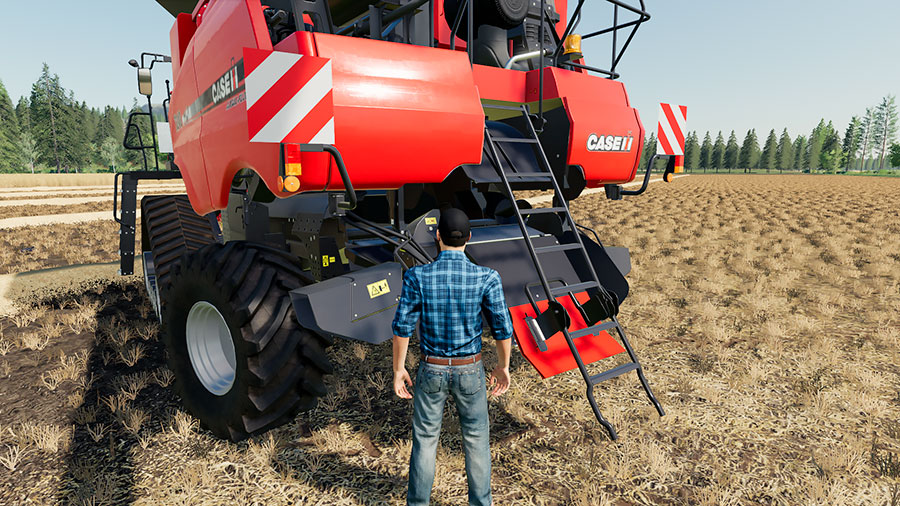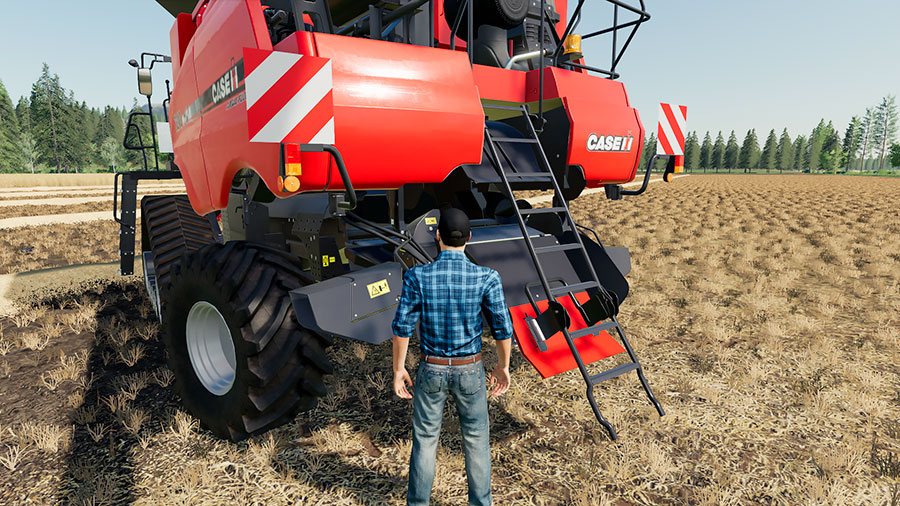 FS 19 Case IH Axial-Flow 240 Series
Steenkamp Modding has made a name for himself as the "Americanizer." The number of American FS players is growing. So is the amount of talented modders from "over there," with Steenkamp Modding as one of the front runners.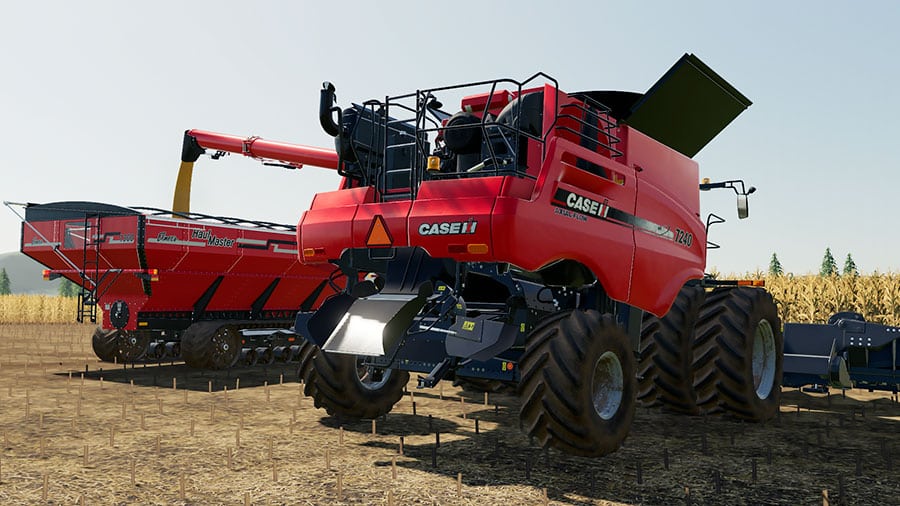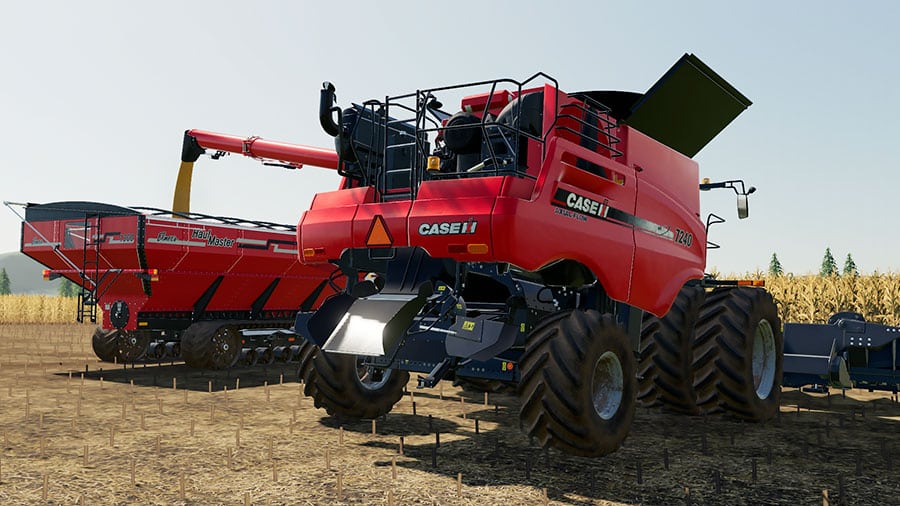 Here's what you probably want to know about this mod:
Brand: Case IH.
Credits: Giants Software, Steenkamp Modding.
Category: Harvesters.
Base price: 353,000.
Engine configurations: 3 – 7240, 8240, and 9240.
Power range: 477 to 634 horsepower.
Top speed: 40 kilometers per hour | 25 miles per hour.
Working speed: Depends on which header you're using – Most often 10 kph | 6 mph.
Grain hopper capacity: 14,400 liters.
Selectable colors: No.
Selectable wheels: Yes.
Wheel brands: Michelin, Mitas, and Trelleborg.
Errors: No.
Platforms: PC, Mac, Xbox One, and PlayStation 4.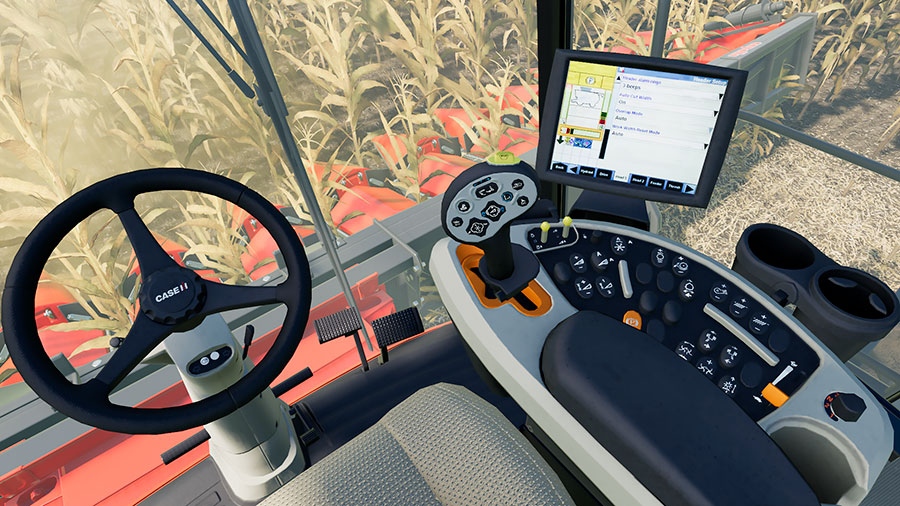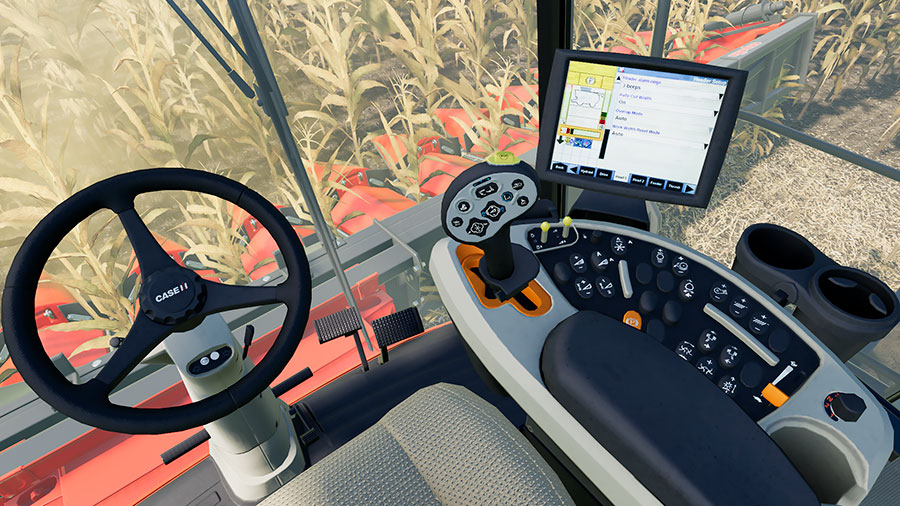 How to Download
You can get this version of the Case IH harvester by opening the in-game Modhub. You can also visit Farming-Simulator.com online (click the button.)
We always use the modder's original download link when possible. Please let us know if there's a problem with the link. P.S. How to stay safe while downloading mods outside Giants' Modhub.