This isyour chance to download the Rostselmash F 2650 Forage Harvester for FarmingSimulator 19 (thedownload link is below.)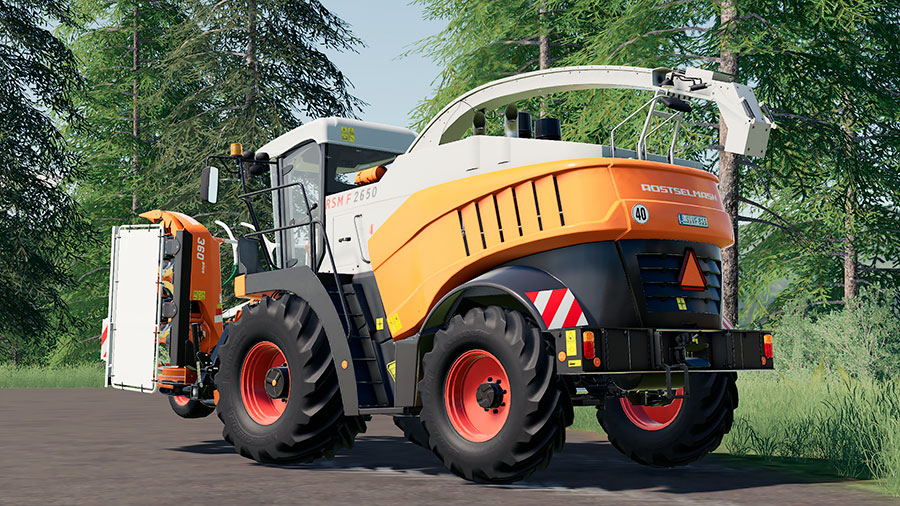 This is asubstantial conversion of Giants' own version of the Rostselmash forageharvester. It has color options, more wheel options, and several designoptions to pick from.
Anothercool feature is that the indoor cam now follows the seat suspension movements. Onthe not so realistic side, you can also add a 55,000-liter crop tank.
FS19 Rostselmash F 2650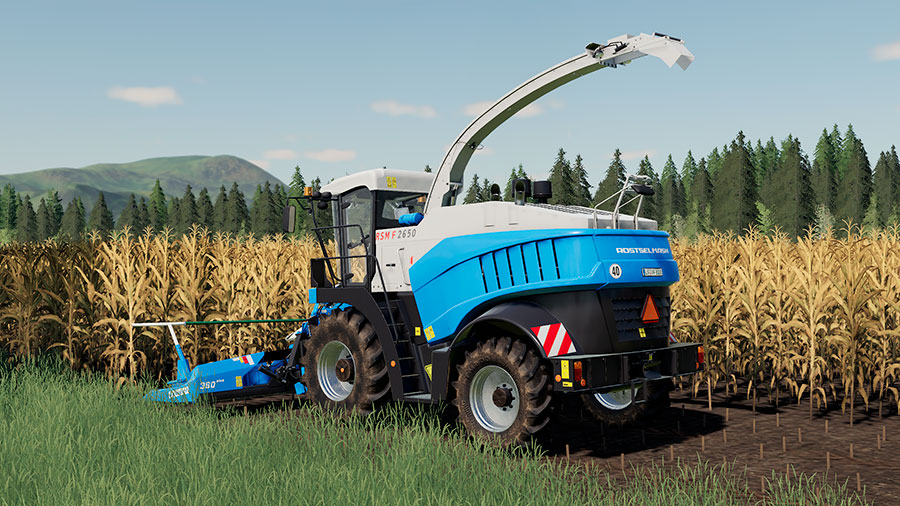 Here is more info on this particular Farming Simulator 19 mod:
Brand: Rostselmash.
Modder: Lohnunternehmen Westfalen-LS19.
Category: Forage Harvesters.
Base price:305,000.
Engine configurations:1.
Power range:650 hp.
Top speed:40 kph | 24 mph.
Working speed:10 kph |6 mph.
Capacity: 55,000 liters (optional.)
Selectable colors: Yes.
Selectable wheels: Yes.
Wheel brands:Trelleborg, Michelin, and Mitas.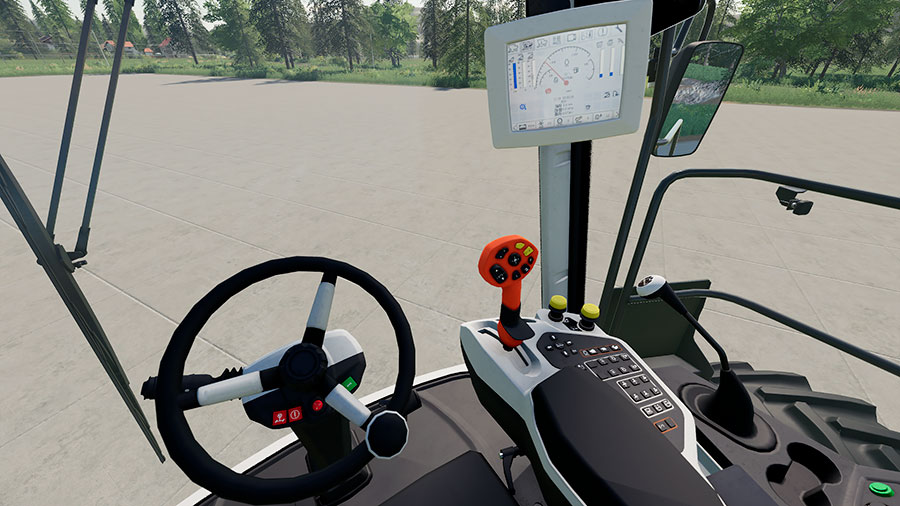 Custom Header
The Rostselmashmod includes a custom header. You can choose the modified Kemper 360 Plus (price is 80,000)for your forage harvester.
This headeralso has colorization options for both the wheels and the rims.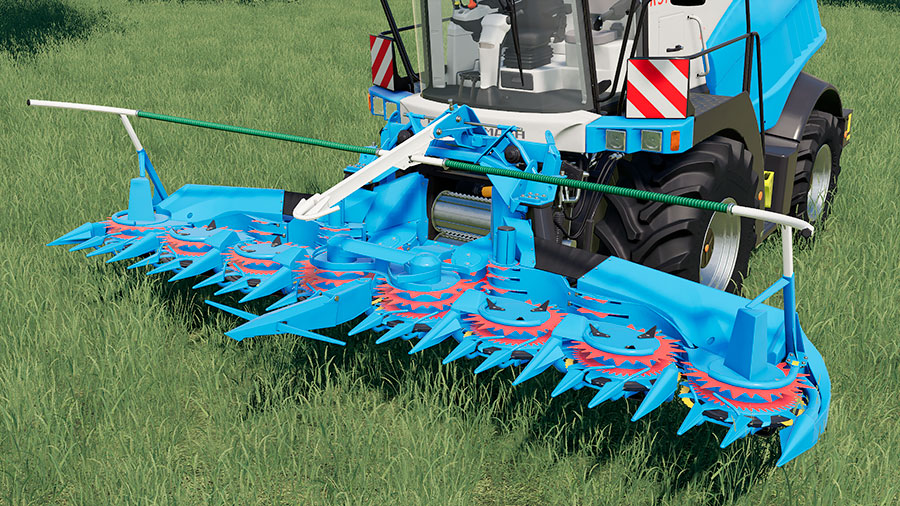 How to Download
Want to try the Rostselmash for yourself? Click the blue button below to get to its official download page.
Go to Download
We always use the modder's original download link when possible. Please let us know if there's a problem with the link. P.S. How to stay safe while downloading mods outsrefe Giants' Modhub.