FS19 mods presentation: The Claas Lexion 600 Series combine harvesters. Want to download it right away? The download info is at the end of the presentation.
It'sanother Claas combine mod based on the Farming Simulator 2013 Claas Lexion 700mod, made by the legendary Vasilisvasilis31. Thanks to the skills of Daguer3D,the converted FS 19 version feels fresh, not outdated. Just take a look at thewarning covers in front of each combine's grain conveyor.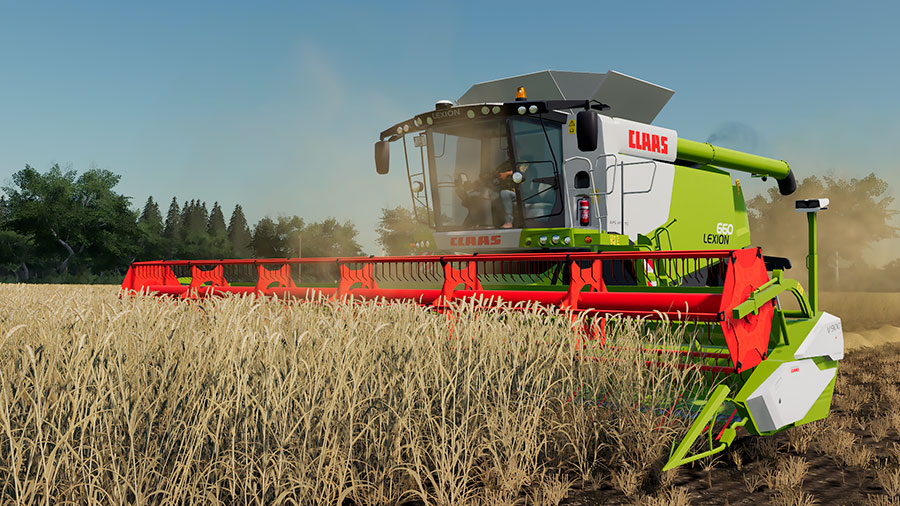 Two Versions
The FarmingSimulator 19 version of the Lexion 600 harvesters are split in two models.One version covers the 650 model. The other takes care of the660 and the 670 models. The main difference between the two versions arehow the grain tanks unfold.
Bothversions have animated cabin parts and monitors. There are severalwheel options for both tracks included. And you can both put numbersand various logos on your combines.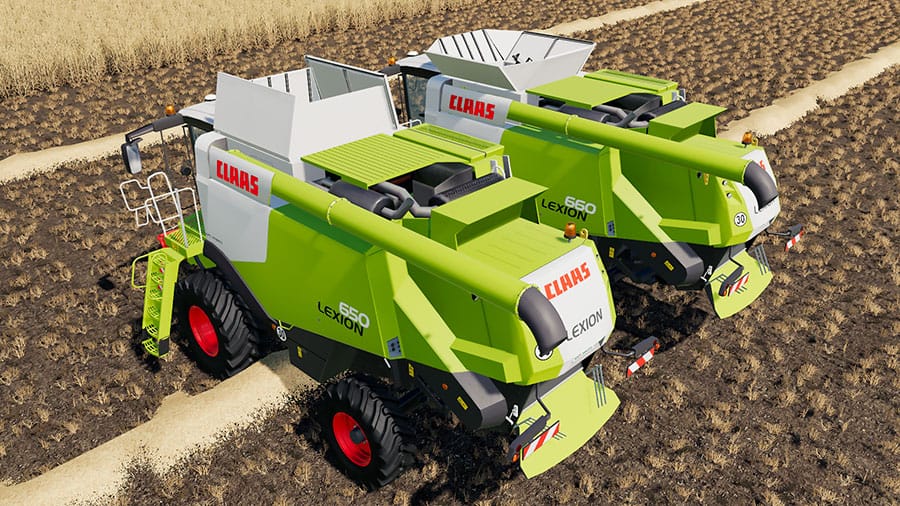 3 Headers
There are threeheaders included with the Claas harvesters. The headers are:
Conspeed875 FC (corn header.)
ClaasVario 750 and Vario 900.
TheConspeed covers rows 8 meters wide. The Vario 750 and Vario 900 haveworking widths of 7.5 meters and 9 meters respectively.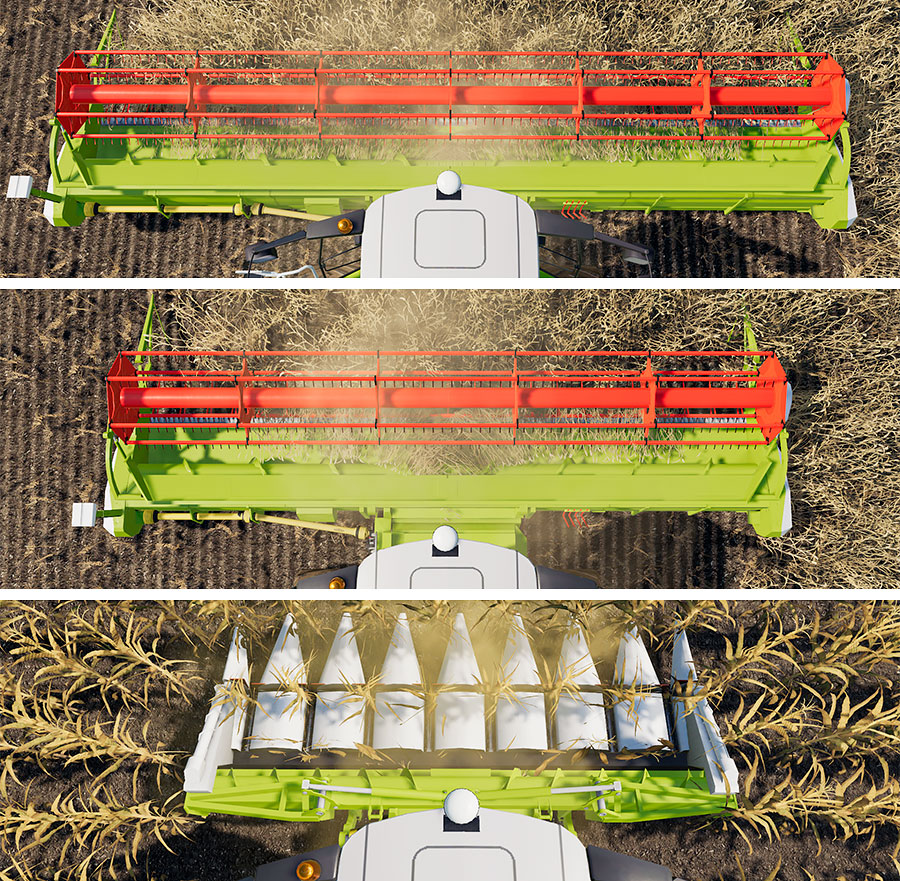 You'll alsoget a Tam Leguan 30 header trailer in matching Claas colors. The trailer is actuallyan excellent middle option between the base game's Leguan 24 and the Leguan 40,regardless of the Claas headers.
FS19 Claas Lexion 600Series
This is another nice Claas combine to put in your mods collection, while waiting for the FS19 Claas DLC. Here are some of the more important data:
Brand: Claas.
Credits: Daguer3D, Vasilisvasilis31.
Category: Harvesters.
Base price Lexion 650: 195,000.
Base price Lexion 660/670: 220,000.
Engine configurations: 3 – 650, 660, and 670.
Power range: 359 to 449 horsepower.
Top speed: 30 kilometers per hour | 18 miles per hour.
Working speed: Depends on the header. The included Claas headers do 10 kph | 6 mph.
Grain hopper capacity Lexion 650: 9,000 liters.
Grain hopper capacity Lexion 660/670: 10,500 liters.
Selectable colors: No.
Selectable wheels: Yes, tracks included.
Wheel brands: Trelleborg and Michelin.
Errors: No.
Platforms: PC and Mac.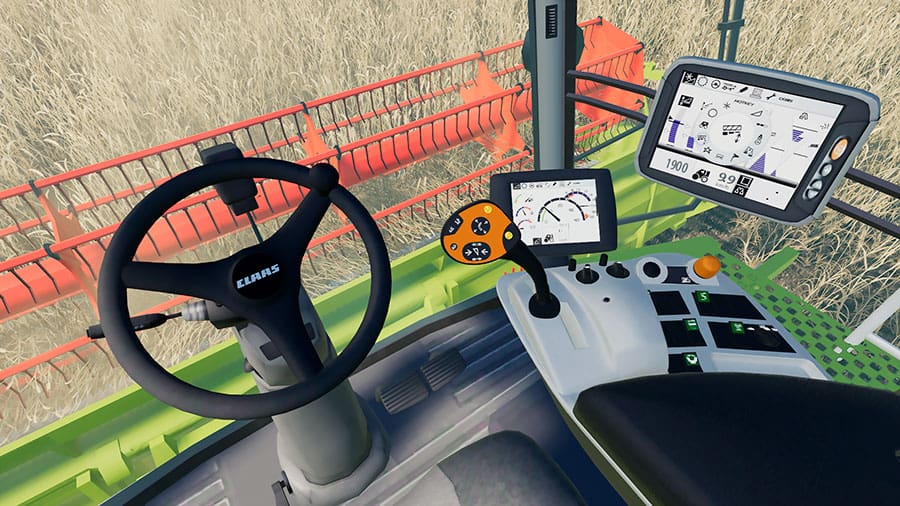 Version 2.0.0.0 – New Wheels,Real Dirt Textures
(Updated February 14, 2020) The new version of the smaller Lexion combines works with the Real Dirt Color mod. It also has new stickers, new signs, new model parts, and new wheel options from Continental.
The updatedmod also includes fixes for the lights, the mirrors, and some of the animations.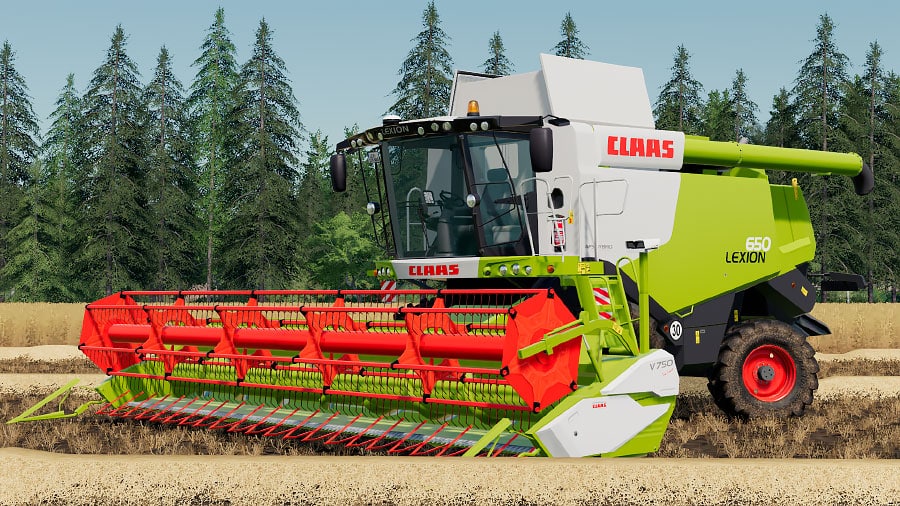 Where to Download
Daguer3D has chosen Uploaded as the host for these Claas combines (I know many of you dislike Uploaded, but there's nothing I can do about it unfortunately.) Press the blue button to open the download page.
Go to Download
We always use the modder's original download link when possible. Please let us know if there's a problem with the link. P.S. How to stay safe while downloading mods outsrefe Giants' Modhub.