The AGCO combine harvesters pack for FS19 is available for download now. Here you have 3 brands in one mod: Fendt, Massey Ferguson, and Challenger.
All combines are based on the base game Massey Ferguson Activa 7347 S. It's an impressive amount of work that has gone into making the colors and logos right.
FS19 AGCO Harvesters Pack Data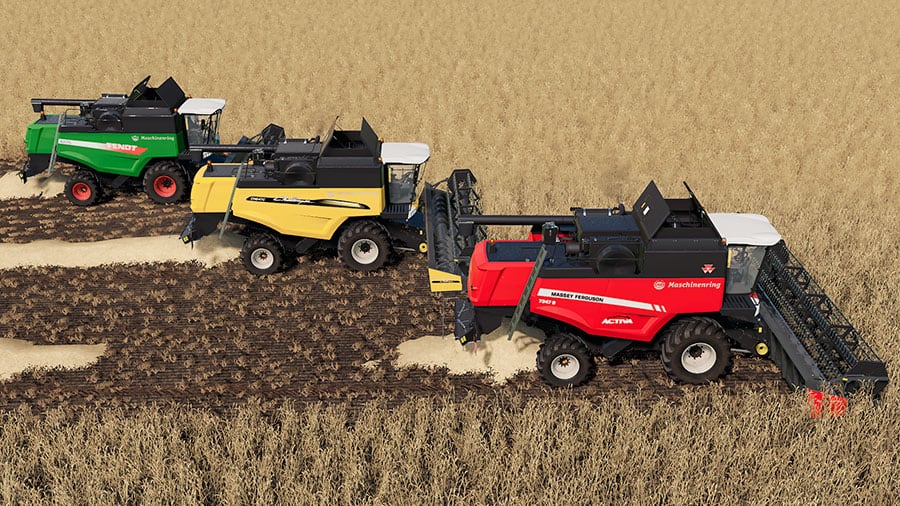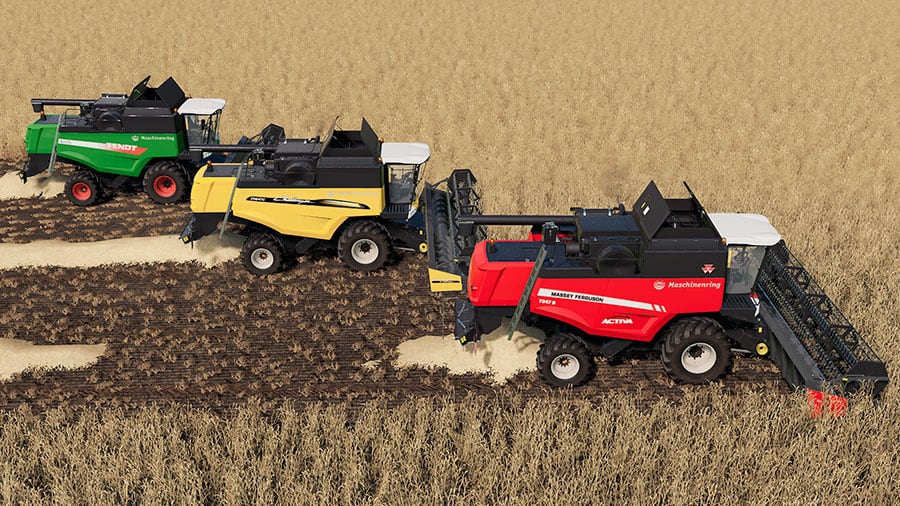 Before we send you off to download this impressive set of harvesters, we wanna give some background information about the mod:
Brand: AGCO (Fendt, Massey Ferguson, and Challenger.)
Modder: The FBM Team.
Category: Combine Harvesters.
Base price: 170,445.
Engine configurations: 2.
Power range: 276 to 306 HP.
Top speed: 32 to 40 kph/19 to 24 mph (depending on the engine type.)
Working speed: 14 kph.
Grain hopper capacity: 8,600 or 10,600 liters.
Selectable colors: Yes – Brand specific colors for body and rims.
Selectable wheels: Yes – Normal and wide.
Wheel brands: Trelleborg and Michelin.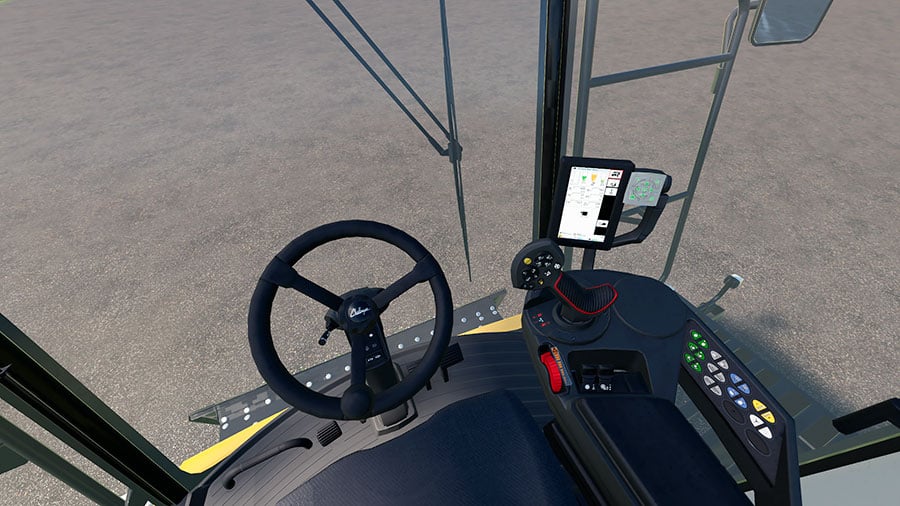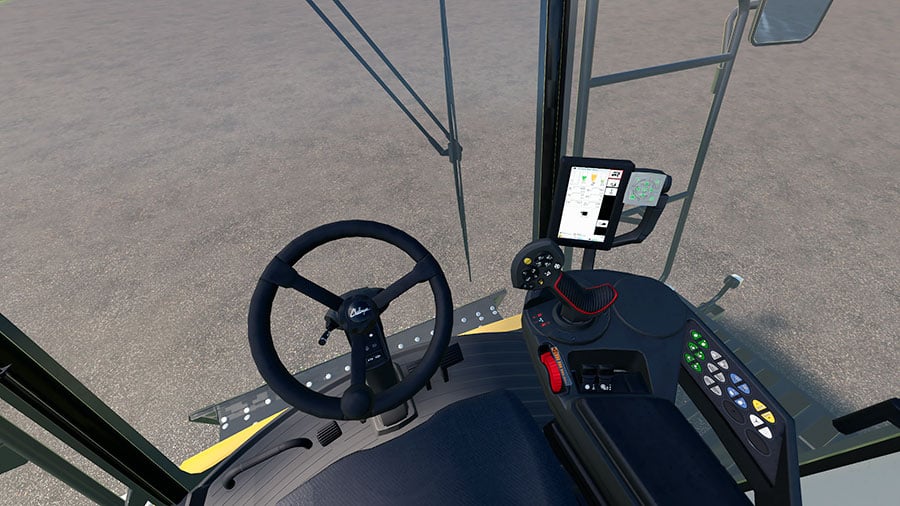 The mod has been taken apart in Maya. From there it has been rebuilt and given a lot of additional features.
The main cabin door, for example, is now mouse controlled. And the exhaust particles have been made a tad darker. And no log errors btw…
Header Included
There's also a combine header included with this mod. The working width is 7.6 meters. And the working speed is set at 14 kilometers per hour (about 9 miles per hour.)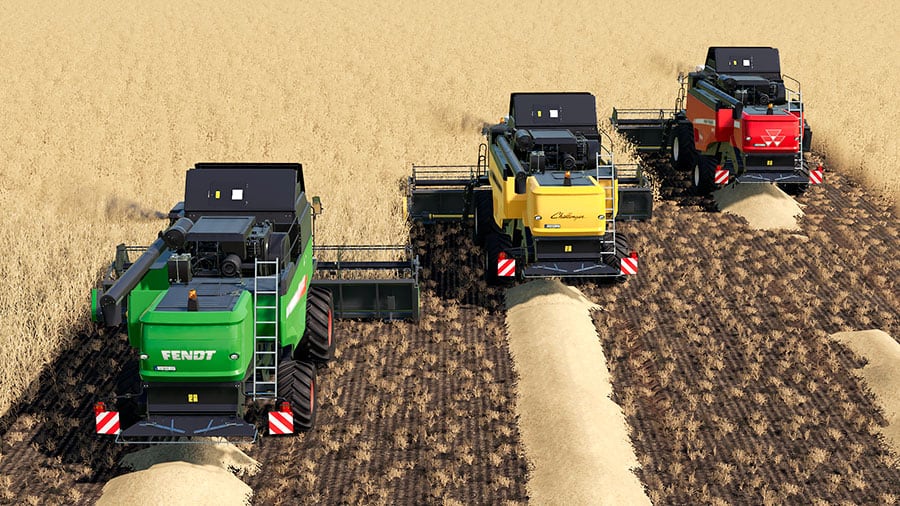 Version 1.0.1
(Update May 2019) A new version of the AGCO harvesters pack has been released. Here are the most noticeable changes:
The working lights have been adjusted.
AGCO decals have been added to all combines.
A protection cover for the crop elevator has been added as well.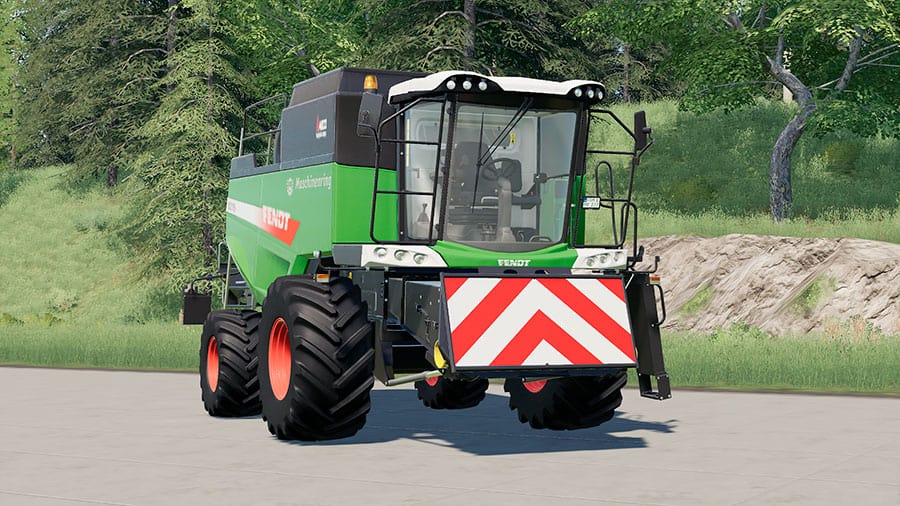 How to Download
The AGCO harvesters pack is one of our favorite FS19 combines. Do you want to try them out for yourself? Just click the blue button under to get to its official download page.
We always use the modder's original download link when possible. Please let us know if there's a problem with the link. P.S. How to stay safe while downloading mods outside Giants' Modhub.