Farming Simulator 19 mod showcase: The John Deere 9600 and 9610 combine harvesters, created by SiiD.
SiiD makes the quarantine much easier to bear with the release of his John Deere 9600 and 9610. It's a fantastic combine add-on that fortifies SiiD's position as one of the top FS19 modders.
John Deere produced the real-world 9600s and 9610s in the early 1990s. And when you compare SiiD's mod with images of the real thing, you'll see the greatness of this replica.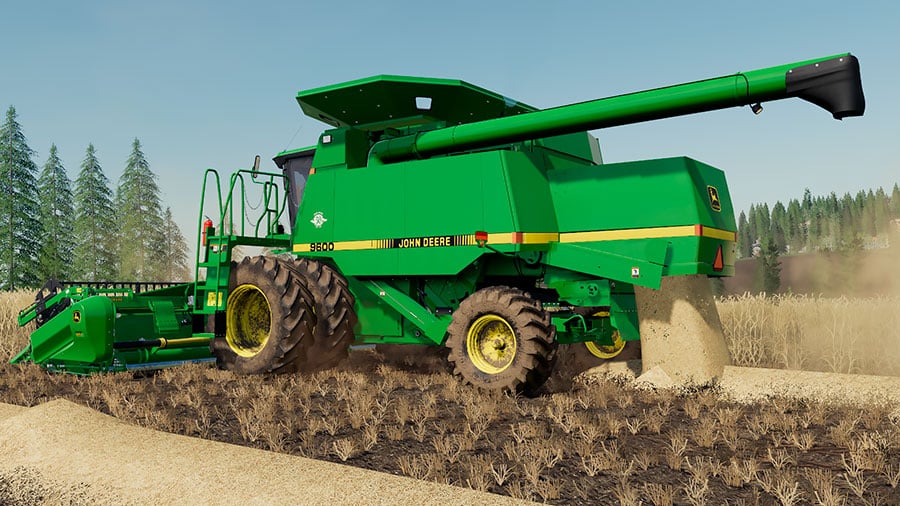 In-Game features
Wheels – You have some wheel options in the shop, like front twin wheels from Michelin and super singles from Mitas.
Design – You can add a StarFire GPS unit to the roof of the harvester. If you do, an old school GPS display pops up inside the cab.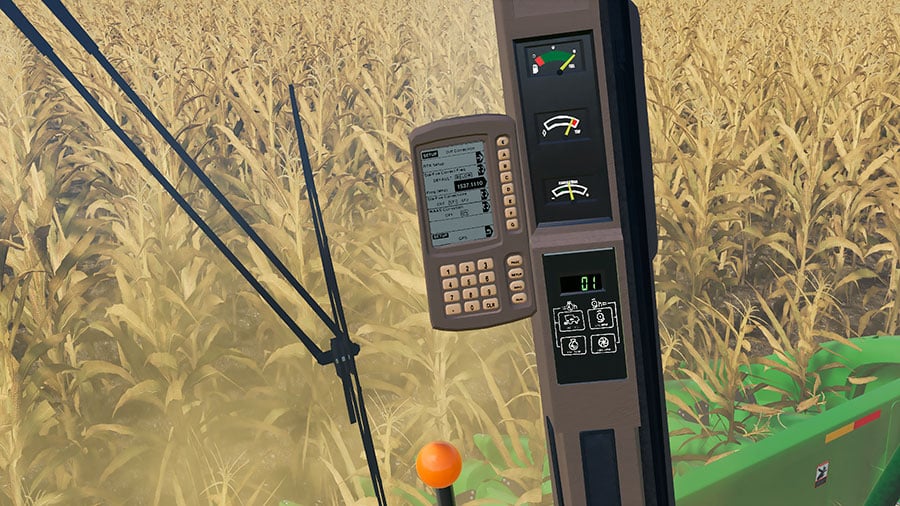 Note: The addon includes the combine only. It works well with the base game JD 618C corn header and the John Deere 625 X grain header.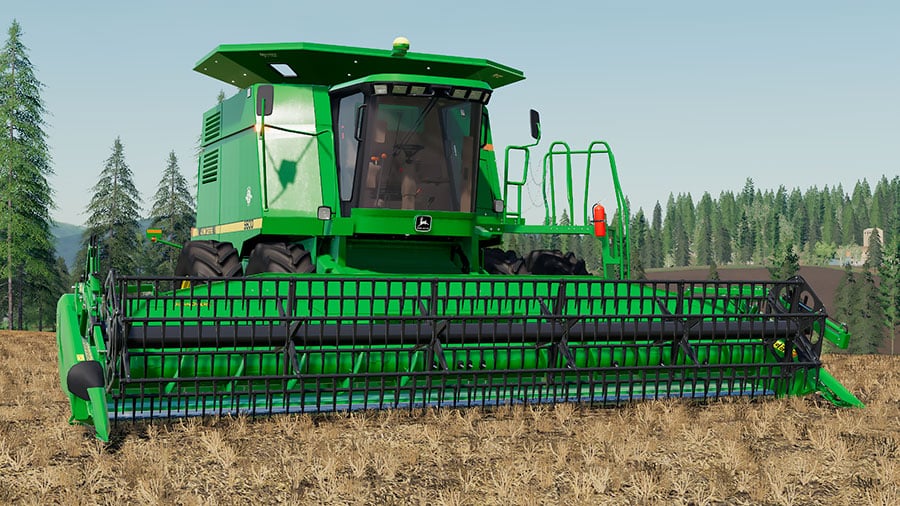 Here are some of the other features:
100% UDIM textures.
Great-looking specular textures for wear and dirt.
Realistic lighting.
Several animated parts, also inside the cabin.
Overhead, live display inside the cab.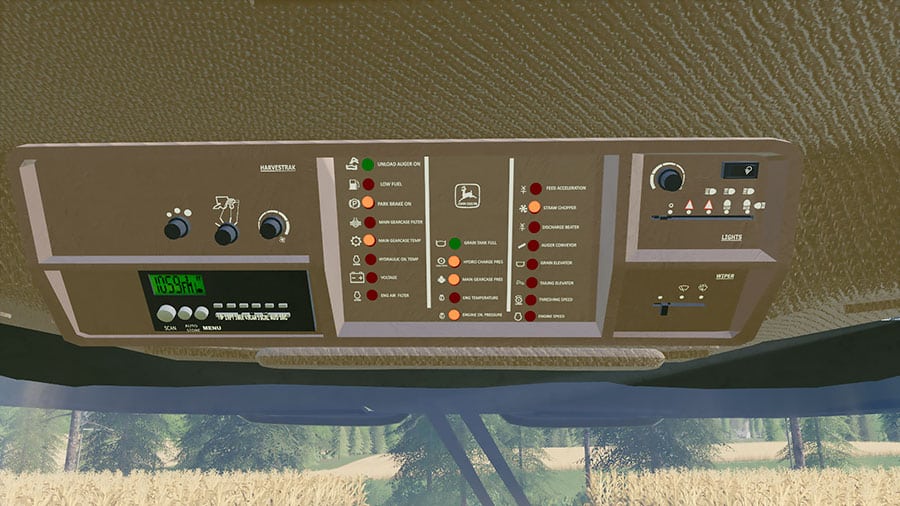 John Deere 9600 & 9610 FS 19 Mod Specs
SiiD wears the title "FS19 Top Modder" well. This is yet another fantastic creation. The fact that he also creates most of his addons from scratch makes it even more impressive.
Brand: John Deere.
Category: Harvesters.
Base price: 11,000.
Grain tank capacity: 10,818 liters.
Selectable pipe options: No.
Engine configurations: 2 – 9600 and 9610.
Power range: 253 and 275 horsepower.
Top speed: 25 km/h | 16 mph.
Work speed: Depends on which header you use.
The working width: This is also header dependant.
Selectable colors: No.
Selectable wheels: Yes.
Wheel brands: Mitas, Michelin.
Tracks as an option: No.
Extra trailer hitch: Yes.
Errors or Warnings: No.
Platforms: PC and Mac.
Download Info
Congratulations to SiiD Modding! The John Deere harvester is now on the official modhub, on all platforms. The blue button takes you to the online version of the download page, which PC and Mac farmers can use. Console players will find the mod inside the game's modhub.
Go to Download
We always use the modder's original download link when possible. Please let us know if there's a problem with the link. P.S. How to stay safe while downloading mods outsrefe Giants' Modhub.