New FarmingSimulator 19 mod: The New Holland Roll-Belt 150 round baler, modified bySTv-Modding.
Thebaler comes in four different colors, with logo options too.
Thereare a couple of wheel options in the shop. Connection hoses andcables are in place.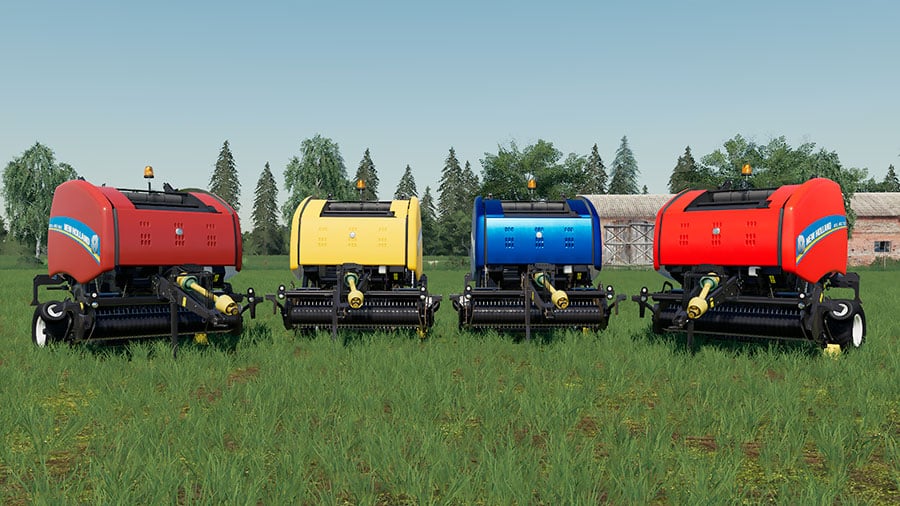 New Holland Roll-Belt 150FS19 Mod Specs
Brand: New Holland.
Credits: Giants Software, STv-Modding.
Category: Tools | Baling Technology.
Base price: 49,000.
Working speed: 20 kilometers per hour | 12 miles per hour.
What it bales: Grass, hay, and straw.
Capacity: 4,000 liters.
Required power: 70 horsepower.
Selectable colors: Yes.
Selectable wheels: Yes.
Wheel brands: Trelleborg.
Platforms: PC, Mac, PS4, and XB1.
Where to Download
You can download the balers from the official modhub, either in the game or online. The blue button opens the last option.
Go to Download
This mod is an official Modhub mod. Please, do the modder a favor and only download it from the in-game hub or from its official mod page on Farming-Simulator.com.