It'stime you get the correct download location for the Claas Rollant 455 Uniwrap RCround baler for Farming Simulator 19 (the download link is below.)
This has tobe one of the best mods that have been released this year. It worksperfectly. And it looks fabulous.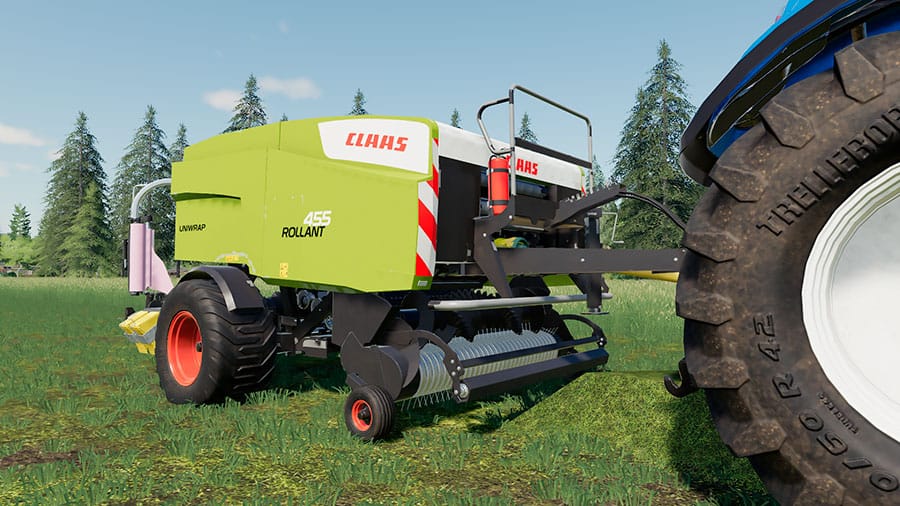 Mouse Controlled Eye Candy
The sidecovers are mouse controlled. On the left side, you'll see packs of foil.On the other side, you can witness the inner workings of the baler.
You cancontrol the tilt of the baler with your mouse too. All of this is justfor show though. The functions don't affect your gameplay.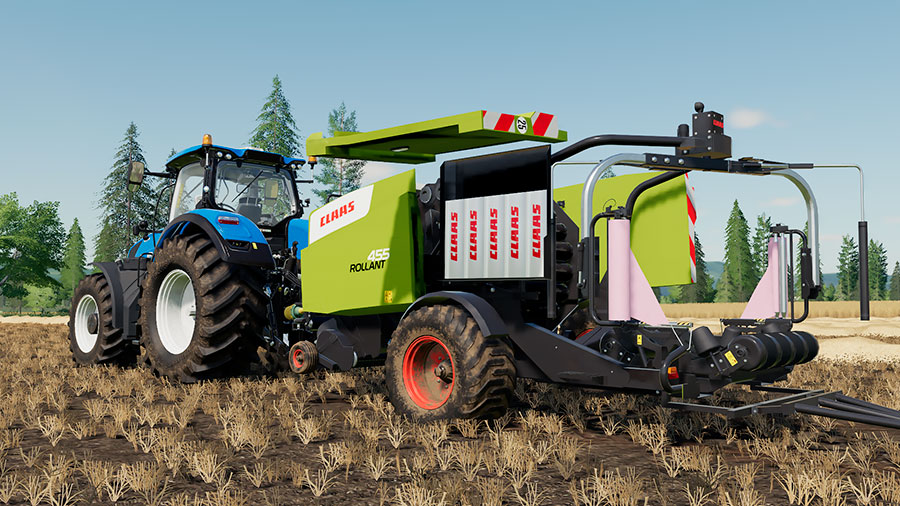 Works with Straw
You can usethe baler to make round bales from straw. But when you do, the wrappingmechanism don't work.
The ClaasRollant baler and wrapper is an extremely well-made mod. It will be interestingto see how it stacks up against the Claas baler that will be available throughthe Platinum DLC. I'm guessing that it will stand the comparison.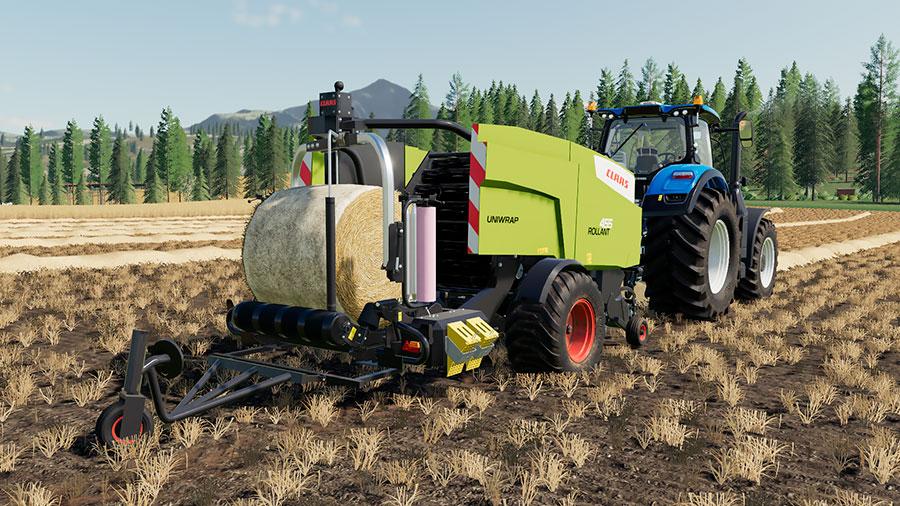 FS19 Claas Rollant 455
Here aresome vital facts about this great FS19 mod:
Brand: Claas.
Credits: 76-Max, TheSeB's.
Category: Baling Technology.
Base price: 45,000.
Working speed: 12 kph | 7 mph.
Capacity: 4,000 liters per bale.
Required power: 145 hp.
Selectable colors: Yes, but only for the foil.
Selectable wheels: No.
Errors: Nada.
How to Download
The modder has selected Sharemods to host the Claas baler. Click on the button under to get to the download page.
Go to Download
We always use the modder's original download link when possible. Please let us know if there's a problem with the link. P.S. How to stay safe while downloading mods outsrefe Giants' Modhub.