New FarmingSimulator 19 mod showcase: The Johnston Brothers modular trailer, created byJeytav.
So, this isan exciting trailer from Jeytav, which I believe many of you know as one of themoderators in the official Farming Simulator Discord.
(I have known about him since before the FS Discord, because of his brilliant real terrain tutorials for older versions of the game…)
Anyhoo… The Johnston Brothers trailer isactually four trailers in one:
A regular flatbed forbales and stuff.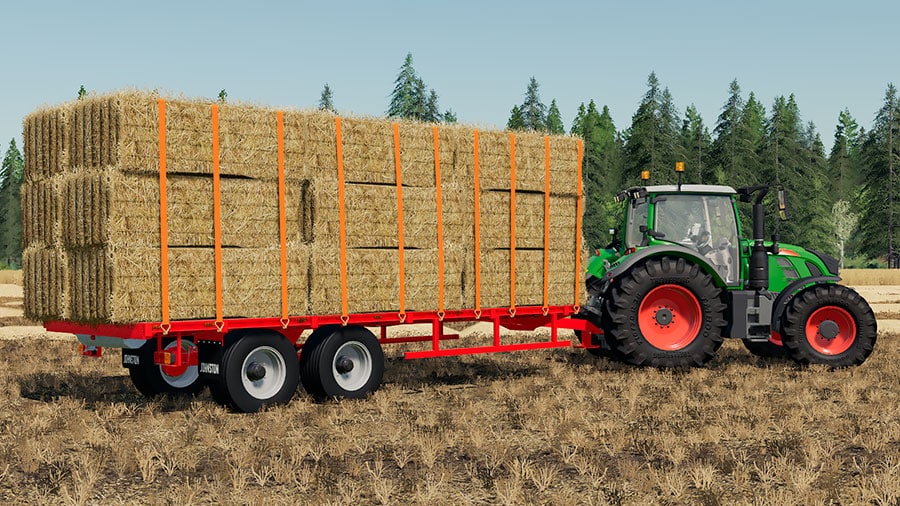 This version works greatwith round bales.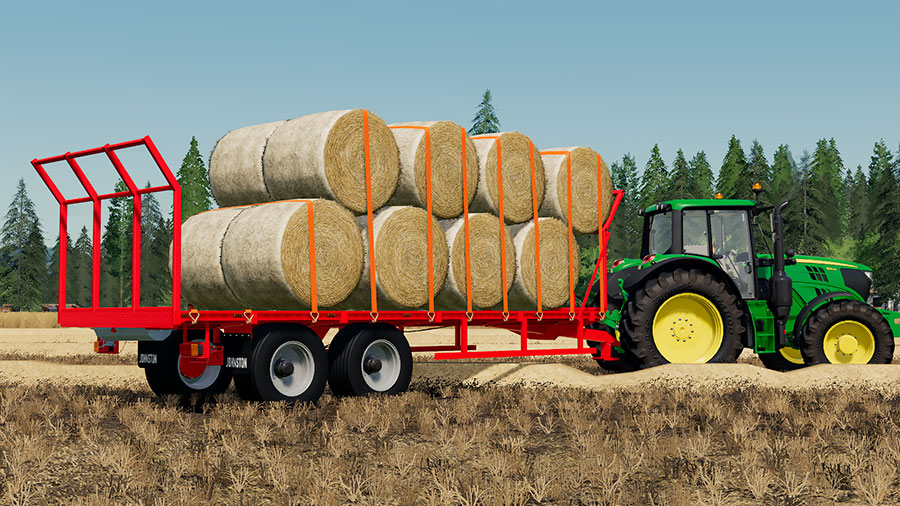 An animal transportversion with a livestock box.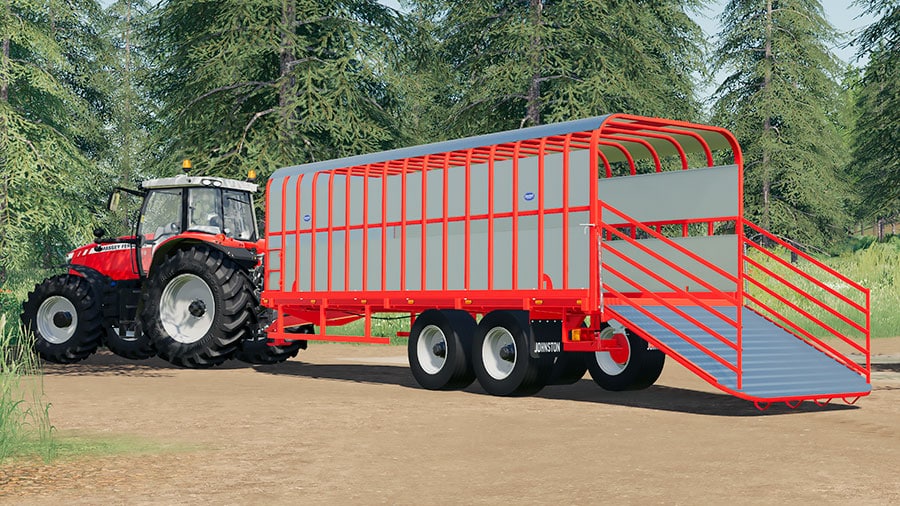 And finally, a forestryversion with stanchions.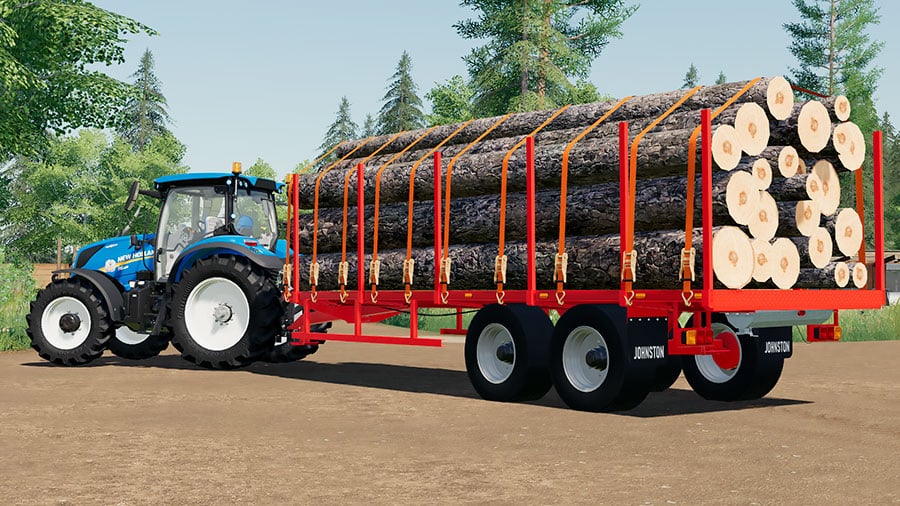 Module Based Trailer
Jeytav'sFS19 replica of the Johnston Brothers trailer is excellent for fans of realism.You see, you can't just buy the finished trailers in the shop. You must buildthem yourself. And you need to purchase the parts separately.
Forexample, you must maneuver the trailer body under the livestock box to attachit.
Theforestry and bale configuration parts are delivered on pallets to be placed onthe flatbed for assembly.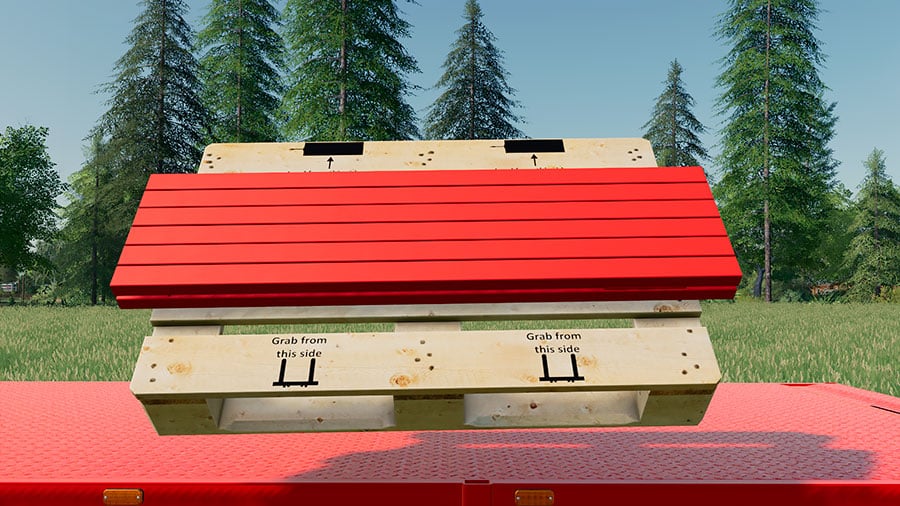 Notethat it's possible to carry the pallets by hand if you're using the 1.0.0.2version.
Here's Jeytav's video demonstration of how you piece together the round bale configuration:
Johnston Brothers Trailer FS19 Mod Specs
Kudos toJeytav for keeping it real! This is also a great example of awesome modding. The models are builtfrom scratch. They look stunning. And watching how the bale and forestryconfigurations unfold, are oddly satisfying…
Brand: Johnston Brothers.
Credits: Jeytav.
Category: Baling Technology | Forestry Equipment | Animal Transport.
Base price: The trailer starts at 11,500.
Animal box capacity: 6 cows, 10 pigs, and 12 sheep.
Autoload: Nope.
Selectable colors: Yes, many.
Selectable wheels: No.
Extra trailer hitch: No.
Platforms: PC, Mac, PlayStation 4, and Xbox One.
Version 1.0.0.3 – Attacher Options
(Updated April 7, 2020) Jeytav has updated his modular trailer addon. Here are the changes:
Upped the size of the support's collision shape for hassle-free detaching from vehicles with the hitch low to the ground (cars, UTVs.)
Selectable attacher type. You can now choose between high and low hitches. Choose the low hitch for tractors, the high hitch for loaders, and telehandlers.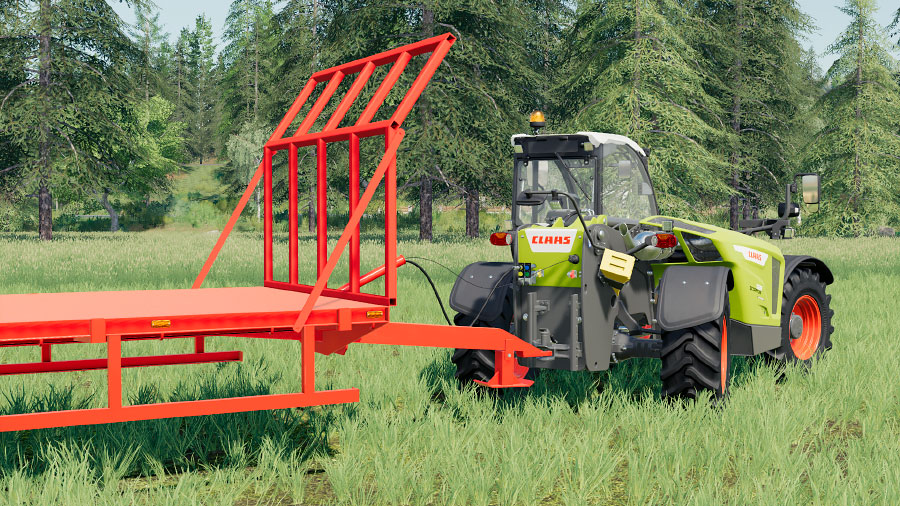 Where to Download
The Johnston Brothers trailers are in the official modhub inside the game. You can also get them from the FS website, which the button below opens.
Go to Download
This mod is an official Modhub mod. Please, do the modder a favor and only download it from the in-game hub or from its official mod page on Farming-Simulator.com.