FarmingSimulator 19 mod presentation: The (GlobalCompany) Woodchips Factory,converted and modified by TheSnake.
Kastor madethis stationary woodchipper for Farming Simulator 17. Now, TheSnake hasconverted it and made it available for forestry fans in FS 19 (with permissionfrom Kastor.)
This is how it works:
How to Use the WoodchipFactory
1. Emptythe logs into the large bunker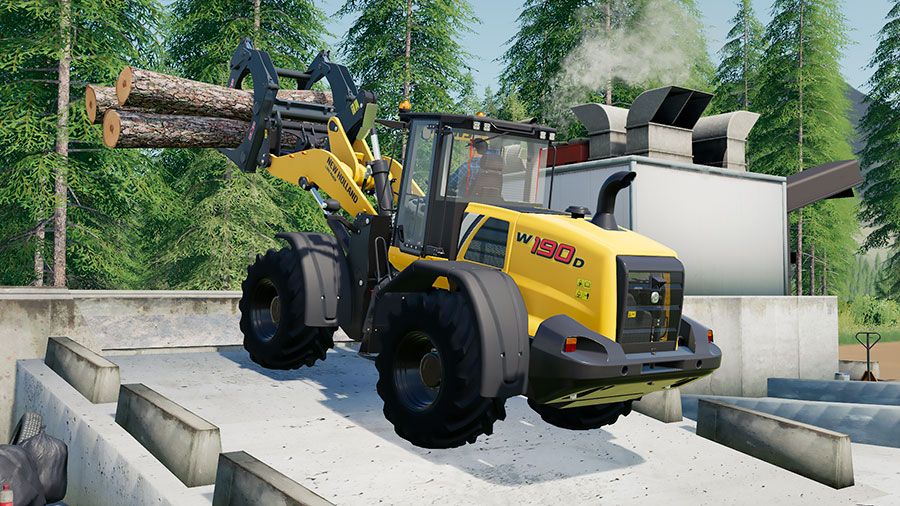 The bunkercapacity is 200,000 liters. Note that you'll need the GlobalCompany script to makethe factory do its thing.
2. Wait,then reap the rewards.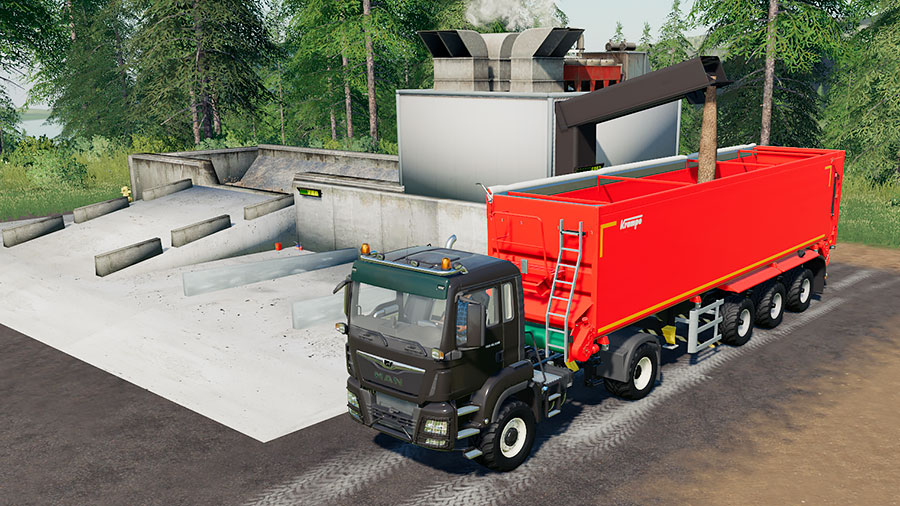 Thewoodchipper is capable of producing 1,000 liters of woodchips per hour. Oh, andit works great with the placeable crane from DD Mod Passion (click here to getit.) The crane makes it easier to fill the bunker with logs. Just activate the "ExtendedPlaceable" function in GlobalCompany to make the placement of the craneeasier.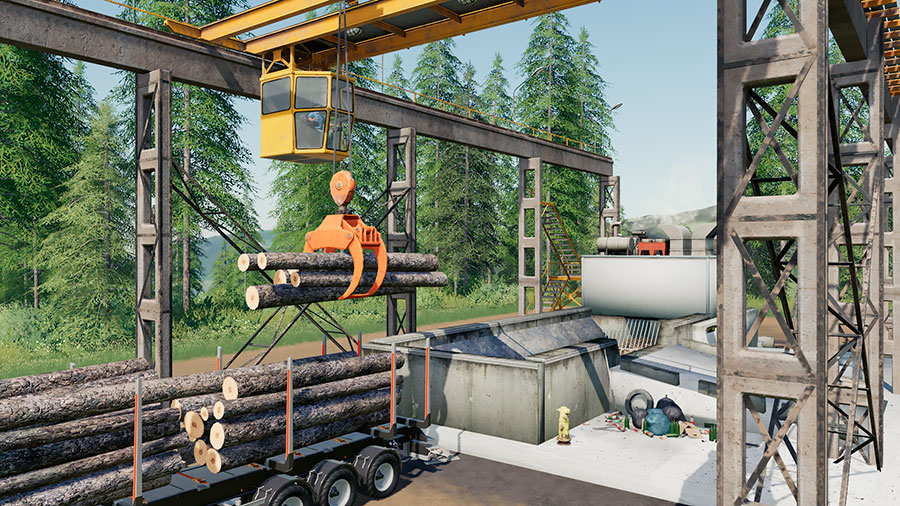 (Rememberthat you need access to the unloading pipe too.)
FS19 Woodchips Factory (GlobalCompany)Mod Specs
Original Mod Name: Holzhacker Factory.
Credits: Kastor (FS17 version) and TheSnake (FS19Version.)
Category: Placeables | GlobalCompany.
Base price:165,000.
Output per hour: 1,000 liters.
Capacity: 200,000 liters.
Predefined ground: Asphalt.
Errors: No.
Platforms: Platforms:PC and Mac.
Where to Download
TheSnake has chosen Sharemods as the host for the woodchipper. Click the blue button to get to the download page.
Go to Download
We always use the modder's original download link when possible. Please let us know if there's a problem with the link. P.S. How to stay safe while downloading mods outsrefe Giants' Modhub.