This is your chance to download the placeableSystem-Tec Grass Drying Plant for Farming Simulator 19. (You'llfind the download link below.)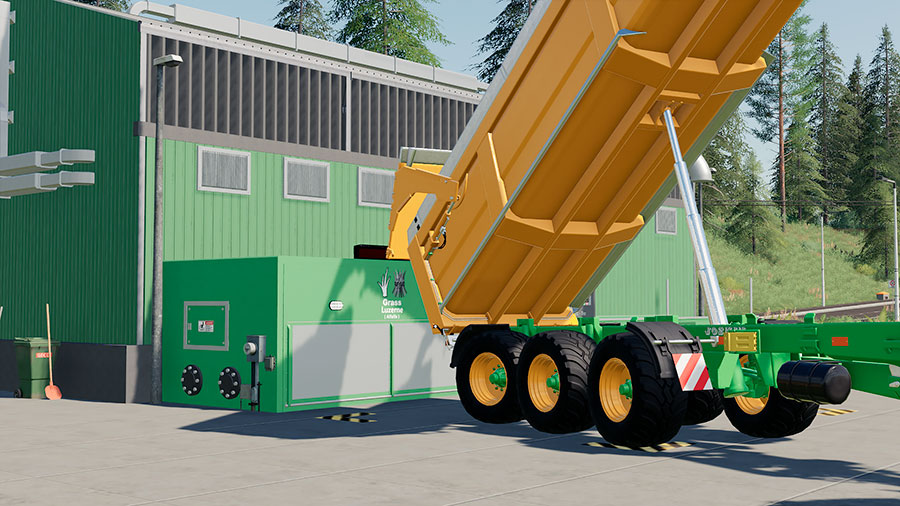 This grassdrying system makes hay from grass or alfalfa (if alfalfa is built into the map.) The plant must be turned on before you can use it. There's anon/off switch on the middle.
Bales Accepted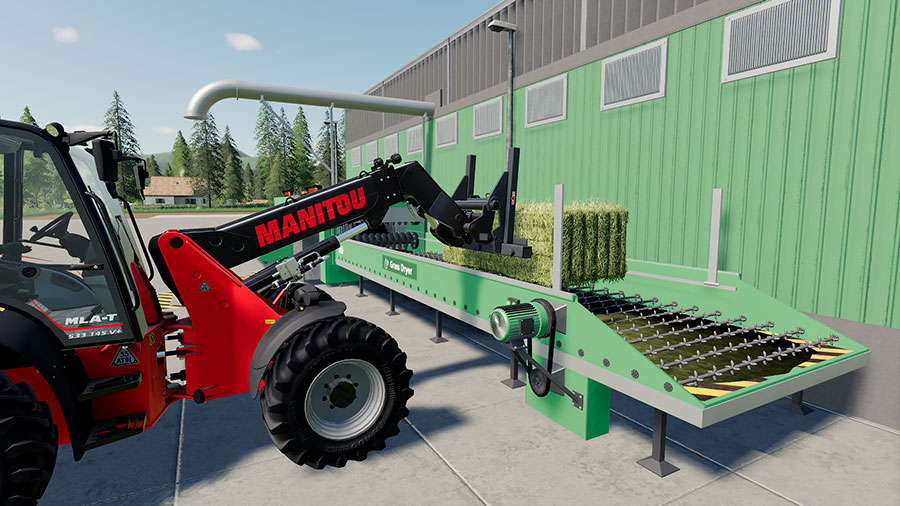 You can also use grass bales. Just put them on the conveyor. But again, the bale feeding system must be turned on to work. At the front of it, to the left of the motor, there are 2 green lights. This is where you activate the bale feeder.
The plant has a footprint of 28x20 meters (incl. triggers.)
FS19 System-Tec GrassDrying Plant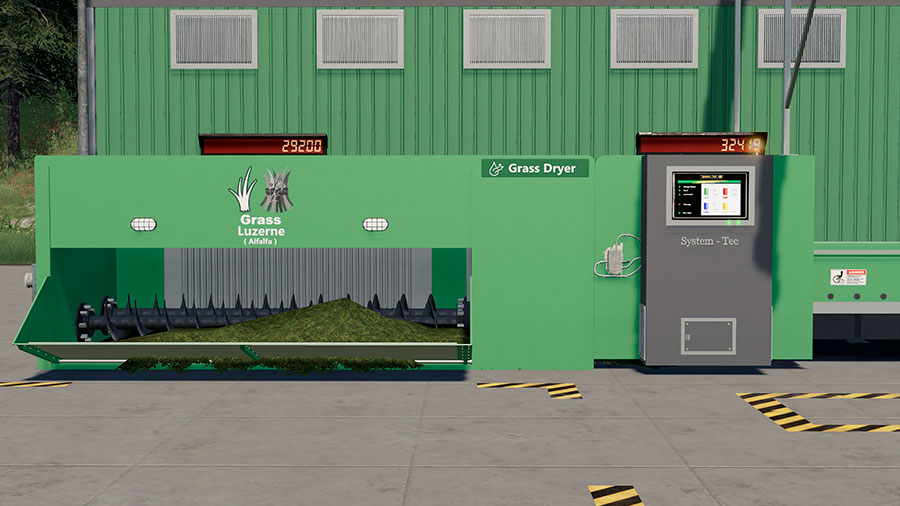 Here are the most important facts about thisFS19 mod:
Mod Name: System-Tec Grass Drying Plant.
Modder: FSM-Team.
Category: Placeables|Silos.
Base price: 146,500.
Capacity: 1,000,000 liters.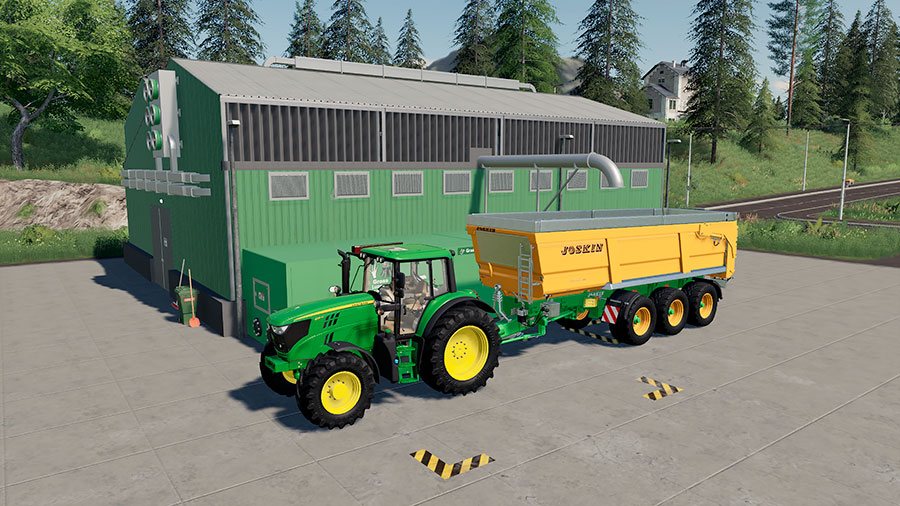 Version 1.2.0.0 - Seasons19 and GlobalCompany
(Updated August 27, 2019) The hay dryer mod from the FSM team does more now than previous versions. It works with both Seasons 19 and the GlobalCompany (GC) script (needs to be in your mods folder.)
Morechanges:
Youcan choose bales as output. Or you can fill the hay into a trailer.
Animations,like rollers and rotors, plus lights and the sound, have been tweaked.
Theproduction operation might be turned on or off (from the GCmenu.)
Alfalfa isalso accepted as long as your map has it installed.
Short ofgrass? Thanks tothe GC script, you can buy grass (or alfalfa) from the GC menu.
Version 1.2.0.1 - Small Fix
(Updated September 27, 2019) A small bug related to the player trigger has been fixed.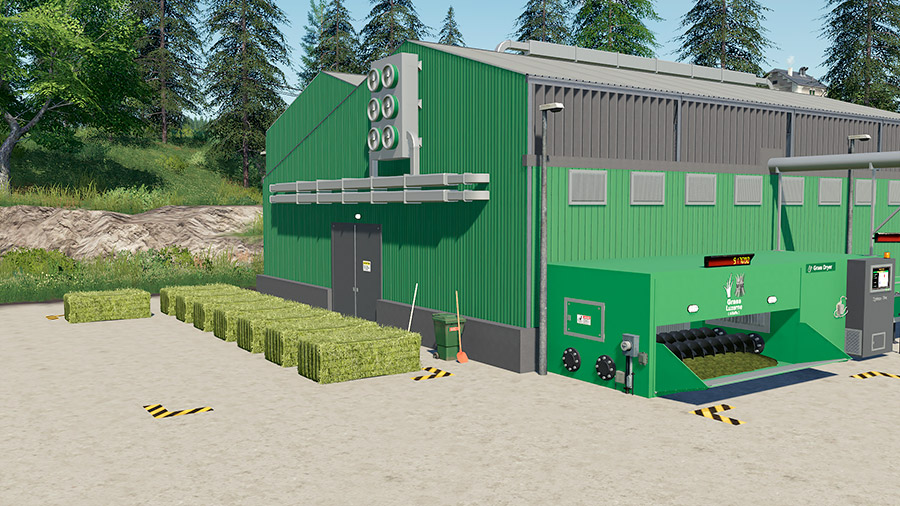 Where to Download
The FSM Team keeps this mod over at Uploaded. Click the blue button to open the official mod page.
Go to Download
We always use the modder's original download link when possible. Please let us know if there's a problem with the link. P.S. How to stay safe while downloading mods outsrefe Giants' Modhub.