It's time you download the (Placeable) GrassDryer Mod for Farming Simulator 19. Tired of using the tedders? Now, you can letthis mod create hay automatically.
It mightnot be totally realistic. But it will save you time.
FS19 (Placeable) GrassDryer
Modder: Farmer Schubi.
Category: Placeables->Silos.
Base price: 225,000.
Capacity: 500,000 liters.
We likethis FS19 innovation. It makes cattlefood production more efficient.
How to Use
1. Empty the grass into the front unloading platform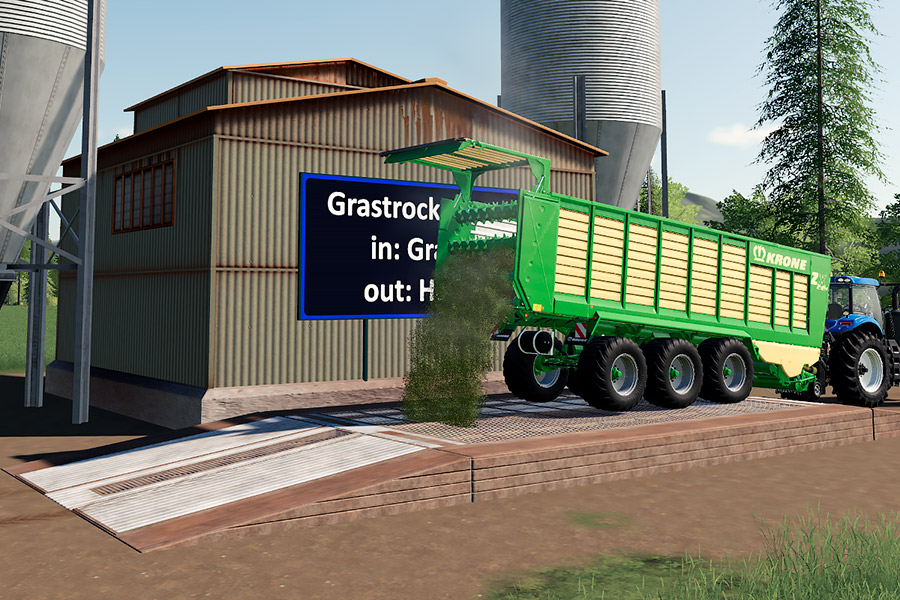 2. After a while, you can fill your trailers with dry hay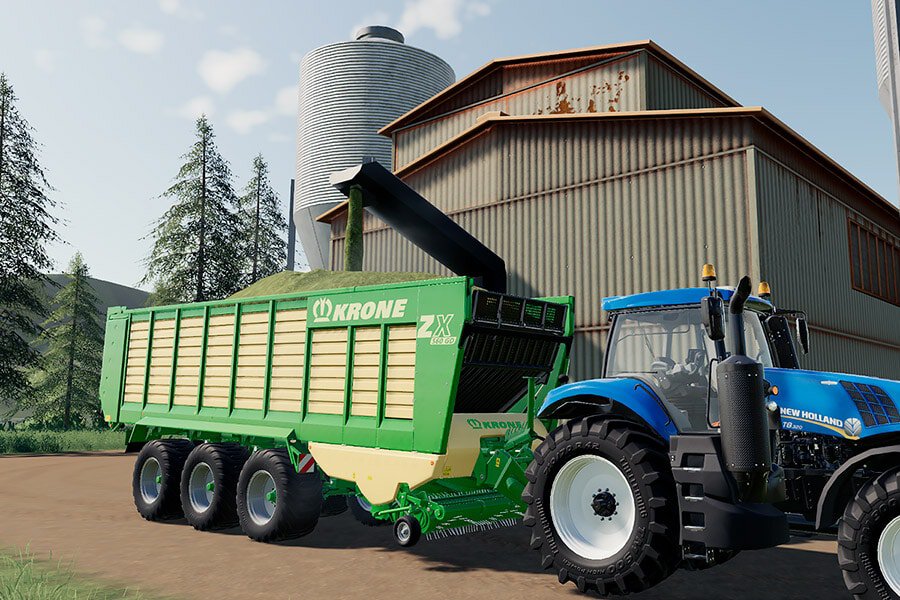 Version 1.0.3.1
(Update May 2019) Here isthe changelog for the newest version of this mod:
Levelindicators have been added. And the building size is reduced.
Spacerequirement is reduced too. And lights have been installed.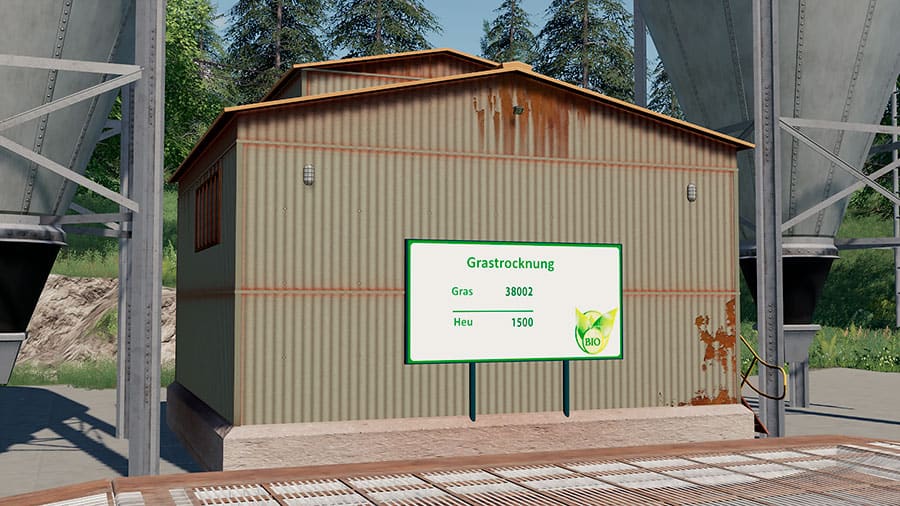 Version 1.0.5.1
(UpdateJuly 3, 2019) Anew version of this placeable production mod is available. According to thechangelog, the latest version is mostly about fixes:
Themod's in-game performance has been improved.
Someoccasional LUA-errors have also been fixed.
Audio has been installed. It's now possible to hear the production process too.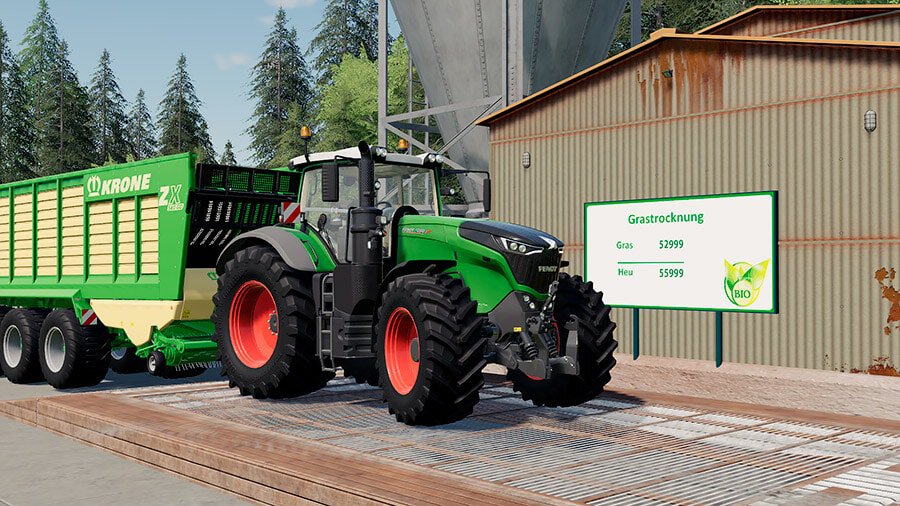 How to Download
This mod is hosted at Modhoster.com. Click the button under to get there.
Go to Download
We always use the modder's original download link when possible. Please let us know if there's a problem with the link. P.S. How to stay safe while downloading mods outsrefe Giants' Modhub.