FS19 modpresentation: Fendt 900 Vario S4 Series tractors by UNModding. If youwant the download link right now, it's located further down on this page.
This iseasily one of the most feature-rich tractor mods in the history ofFarming Simulator games. It's so much more than just another edit of theFarming Simulator 19 vanilla machinery.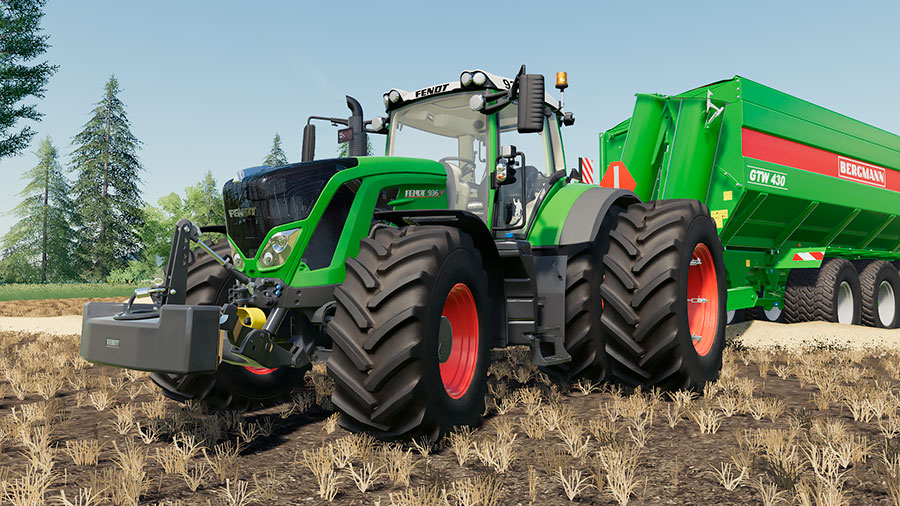 Forestry Version
UNModding'sversion of the 900 series has a large number of wheel options. There areeven several setups available for the Nokian tires (an FS19 first?)
The EUwarning signs can be removed. This is also the case for the front fenders. Oryou can choose to have even wider fenders above all wheels.
There arealso a couple of grille options, two different in-cab monitors to choose from,and two heat shield choices for the exhaust pipe available. Want to bring yourFendt into the woods? There's a sturdy protection cage you can use.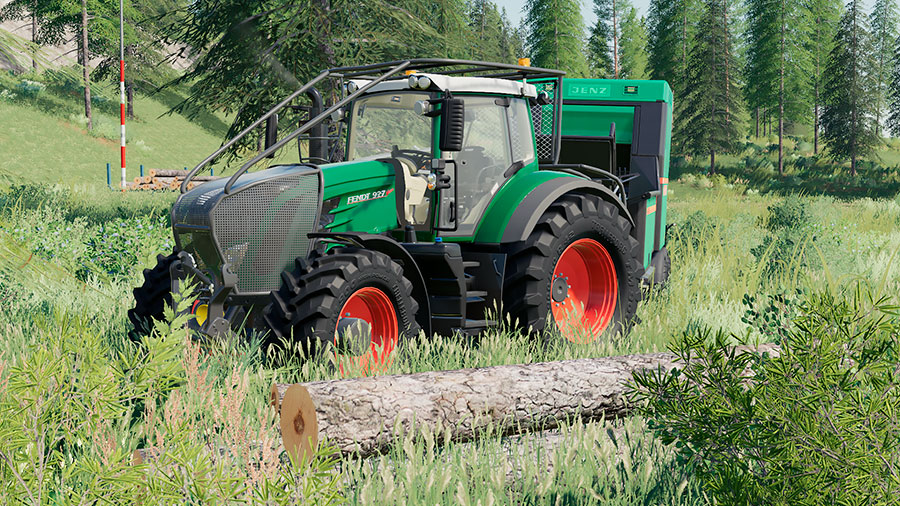 Visual Addons
Want topimp your Fendt even more? There's an option to add a fire extinguisher, and aFendt labeled toolbox to the exterior of the tractor. And you can put (non-working)terminals to the inside of the cab from Kuhn, Pöttinger, Vogel,and Veenhuis. You can add a mobile phone to the interior as well.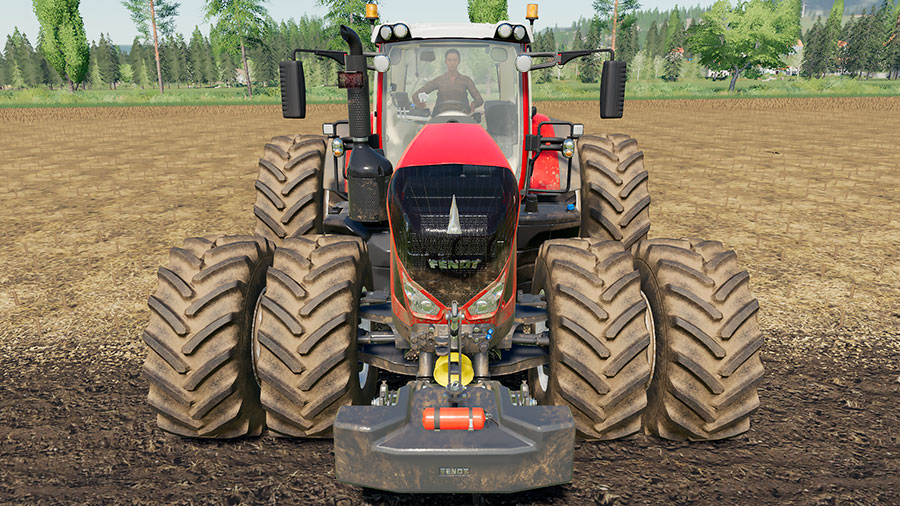 IC Controls
Wait,we're not finished...You can add the flags of several nations on top of the outside mirrors. Andstickers... Some of the stickers available are not for the faint of heartthough... And colors, of course. Lots of color options for the rims, thebody, and for the roof too.

This Fendtmod has IC (In-Cab) controls. You activate it by pressing the spacebaron your keyboard. When enabled, you can control the door, the bonnet/hood,windows, and the warning signs with your mouse.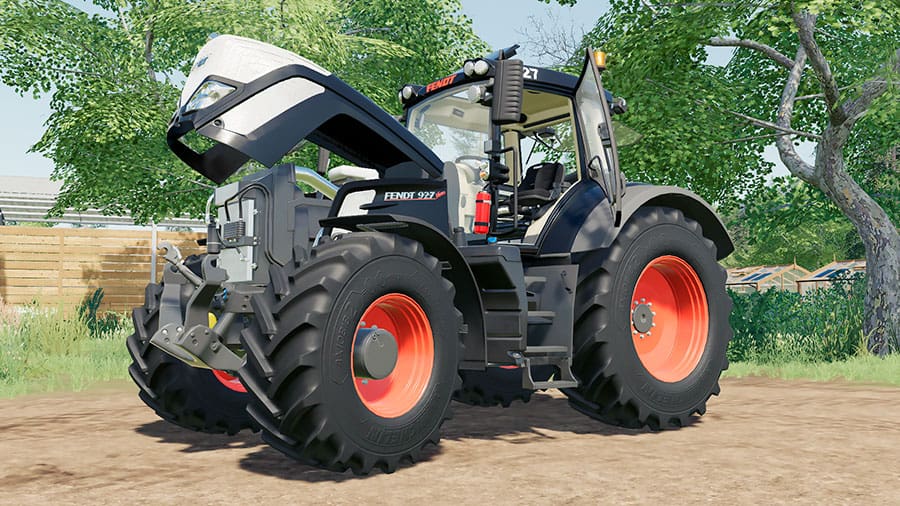 FS19 Fendt 900 Vario S4
Not manyFS19 tractor mods have this many options. Or great animations. And ifyou take a look around the Weights category, you'll also find a customweight for it. Here are some facts about the tractors:
Brand: Fendt.
Credits: Giants Software, UNMmoding.
Category: Large Tractors.
Base price: 200,000.
Engine configurations: 5 – 927, 930, 933, 936, and 939.
Power range: 270, 306, 336, 366, and 396 horsepower.
Top speed: 60 kilometers per hour | 37 miles per hour.
Selectable colors: Yes, many.
Selectable wheels: Yes.
Wheel brands: Trelleborg, Nokian, Mitas, and Michelin.
Front loader attacher: No.
Errors: No.
Platforms: PC, Mac.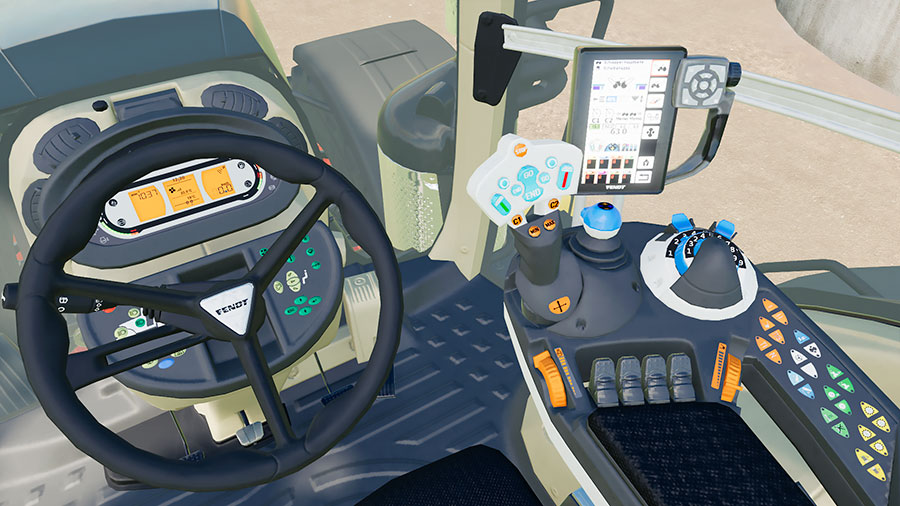 Version 1.0.0.1 - XMLTweaks
(UpdatedSeptember 30, 2019) There'sa minor update available for the Fendt 900 Vario by Jukka. Judging from a hastyfile comparison, it seems the update is mostly about XML tweaks.
Someplayers are reporting problems with the tractor together with Courseplay.Jukka himself suspects that the IC controls don't work properly together withthe current version of CP.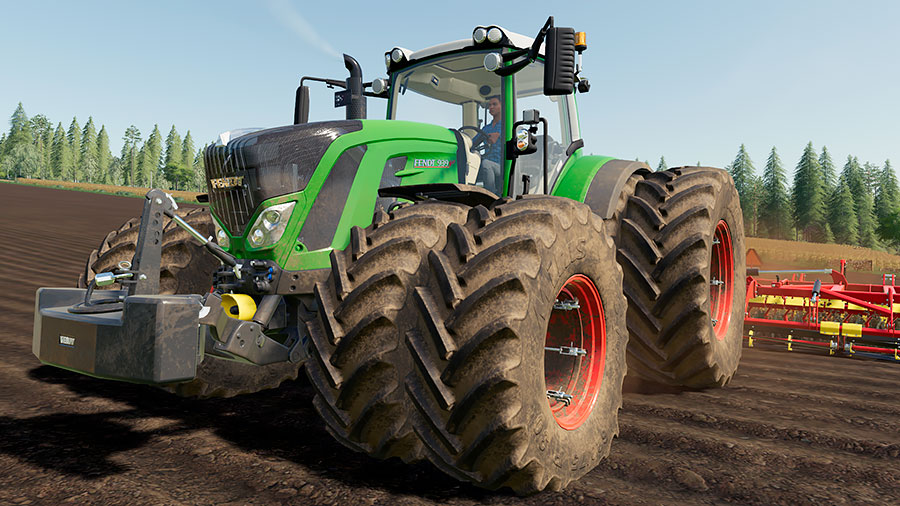 Version 1.0.0.2 - OptionalIC Controls
(UpdatedOctober 19, 2019) Thisupdate makes the tractor an even better addon for FS 19. There are more wheeloptions for the Nokian brand now, like dual tires (see below.)
The warningtriangle is a separate option (it used to be paired with the side warningsigns.)
And the ICcontrol is now a selectable option in the shop. This might be a great solutionto overcome the problems the IC script is causing with Courseplay. Just beaware that I have not tested it.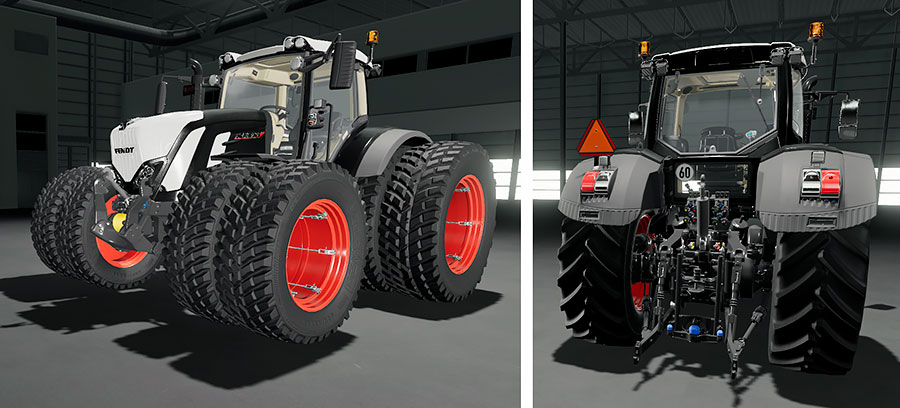 Where to Download
The Fendt 900 Vario by UNModding can be downloaded from Sharemods. Click on the blue button to open the modder's download page.
Go to Download
We always use the modder's original download link when possible. Please let us know if there's a problem with the link. P.S. How to stay safe while downloading mods outsrefe Giants' Modhub.