Farming Simulator 19 mods showcase: Ponsse Buffalo Clambunk forwarder, modded by North Modding Company and Outlaw. The download info is at the end of this presentation.
Themodified Ponsse Buffalo strengthens North Modding Company's position as the indisputableheroes of FS19 forestry modding. The mod makes hauling (skidding)long logs out of the woods much more manageable. And more efficient.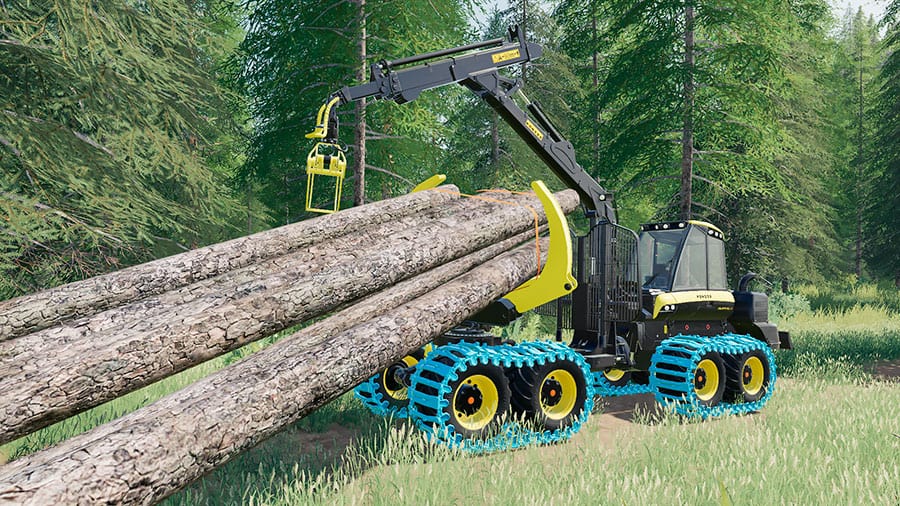 Helpful Clambunk
Inreal-world forestry, clambunk skidders are used to transport long timber logs.The main benefit is more wood per turn. And this is how it works in FS19too. The Ponsse clambunk mod allows you to haul logs longer than what fits theoriginal forwarder. I had no problem putting 16 12-meter logs into theclambunk.
And yes,you might see Ponsse clambunks in real-life forests too. They exist but are notas common as the traditional bunk versions.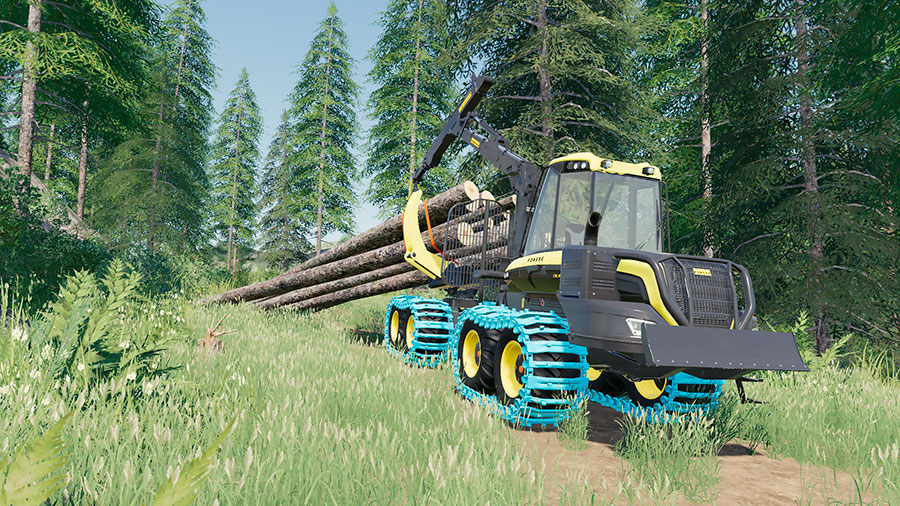 Several Options
NorthModding Company's modification of the Ponsse Buffalo is a demonstration of greatmodding. The clambunk works well, with added tension belts for extra loadsecurity.
You cankeep or remove one pair of standard bunks. There are several Olofsfors tracksto choose from. And you can also change the colors for several of the bodyparts of the forwarder (the rims too.)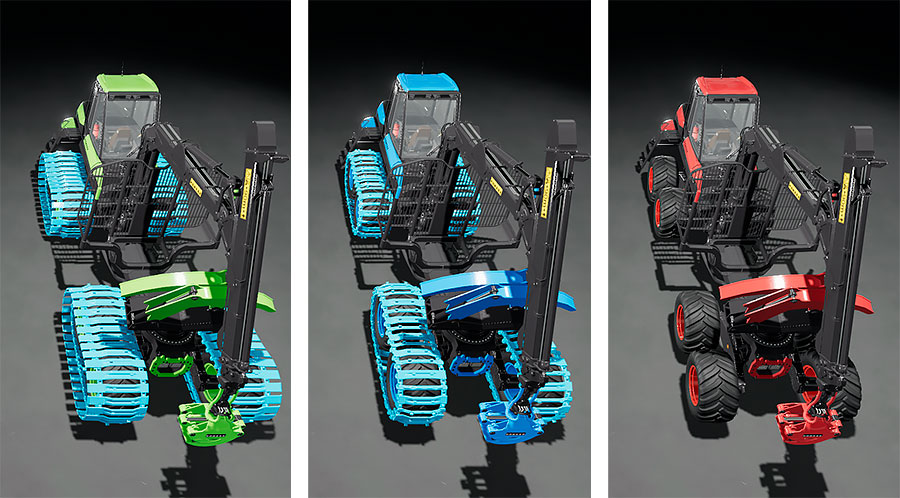 FS19 Ponsse BuffaloClambunk
Being a bigfan of forestry in Farming Simulator 19, I'm so happy that the North ModdingCompany keeps making one great mod after another. Here are more abouttheir Ponsse Clambunk forwarder:
Brand: Ponsse.
Credits: North Modding Company, Outlaw.
Category: Forestry Machines.
Base price: 221,000.
Engine configurations: 1.
Power range: 286 horsepower.
Top speed: 20 kilometers per hour | 12 miles per hour.
Selectable colors: Yes.
Selectable wheels: Yes.
Wheel brands: Trelleborg and Olofsfors tracks.
Errors: No.
Platforms: PC, Mac, XB1, and PS4.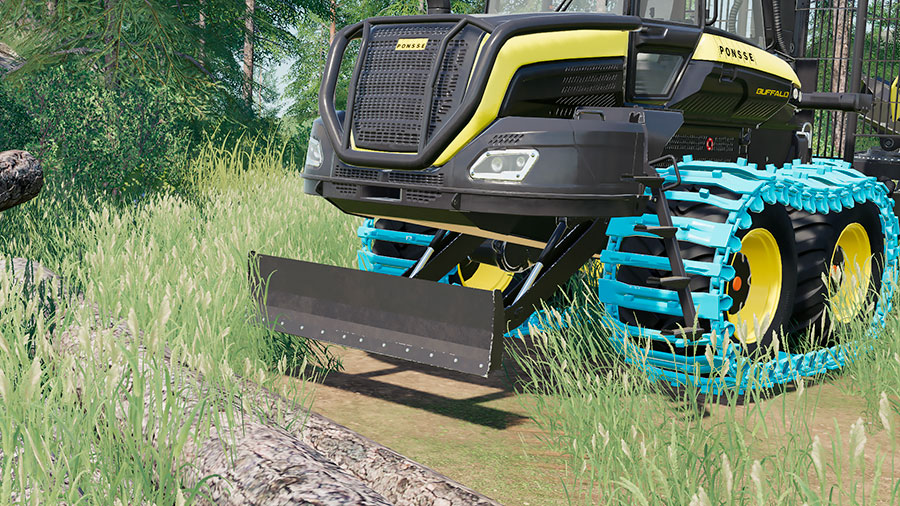 Rotating Clambunk
Theclambunk did somewhat rotate when driving the buffalo, both with andwithout loads. You could try to counter the movements by steering slightly inthe opposite direction. It might relax the drift to some extent.
It mighttake you a while to get used to the Clambunk mod. But, as with anything, practicemakes perfect. Take your time. Be gentle when handling the logs. Andturn down the vehicle arm sensitivity in the game's menu if you'restruggling.
Another tipis to strap down the logs already in the Clambunk when adding more.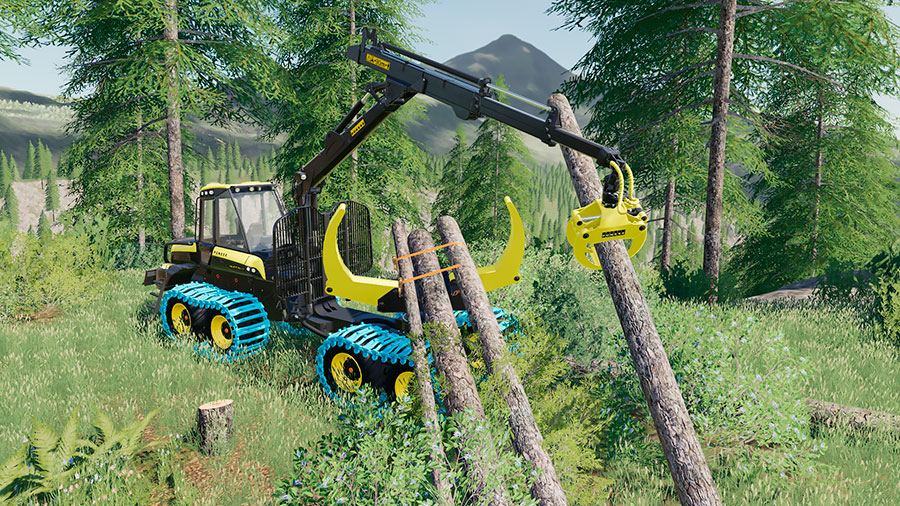 How to Download
Giants Software has put the Ponsse Clambunk mod on the official Modhub. You can either get it from the official Modhub page or by downloading it from inside FS19. The blue button opens the mod page.
Go to Download
We always use the modder's original download link when possible. Please let us know if there's a problem with the link. P.S. How to stay safe while downloading mods outsrefe Giants' Modhub.