New FarmingSimulator 19 mod: The Meijer Holland Rambo 6KD bale grabber, with autoload,created by Agrartechnik Nordeifel and Rafftnix.
This mod isincredible for everyone that finds bale stacking therapeutic. The Meijer balegrabber lets you transport, stack, or off-load six bales in one go. And it hasa nice feature that makes working with bales fun again.
Autoloading
The Rambo6KD makes collecting bales easier, thanks to its autoloading feature. Just positionthe grabber over a bale, press "R" on your keyboard (see the help menufor controller commands) and watch how it grabs the bale automatically.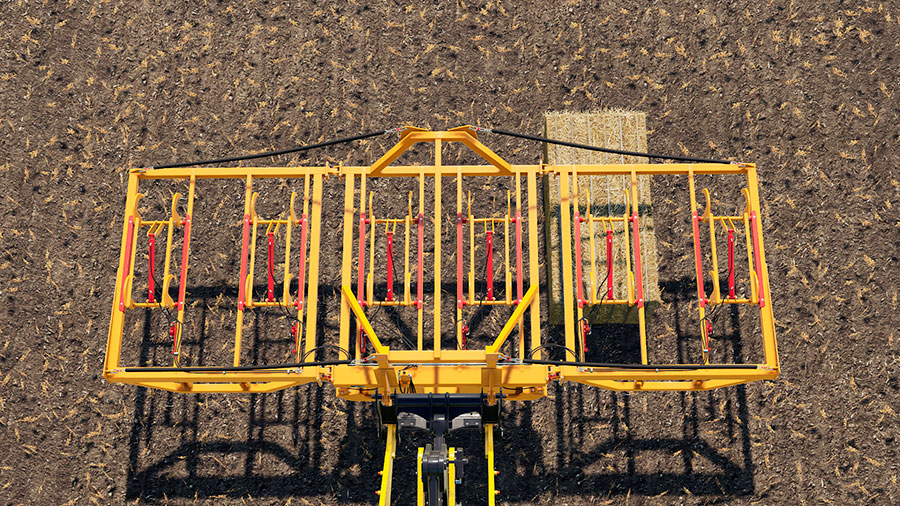 Just press "Y"to unload the bales.
Wheel Loaders and Tractors
You can usethe Meijer Holland Rambo 6KD with wheel loaders or a tractor. There's a 3-pointhitch version of the grabber in the shop. Just make sure to put a weight on thetractor at the opposite end.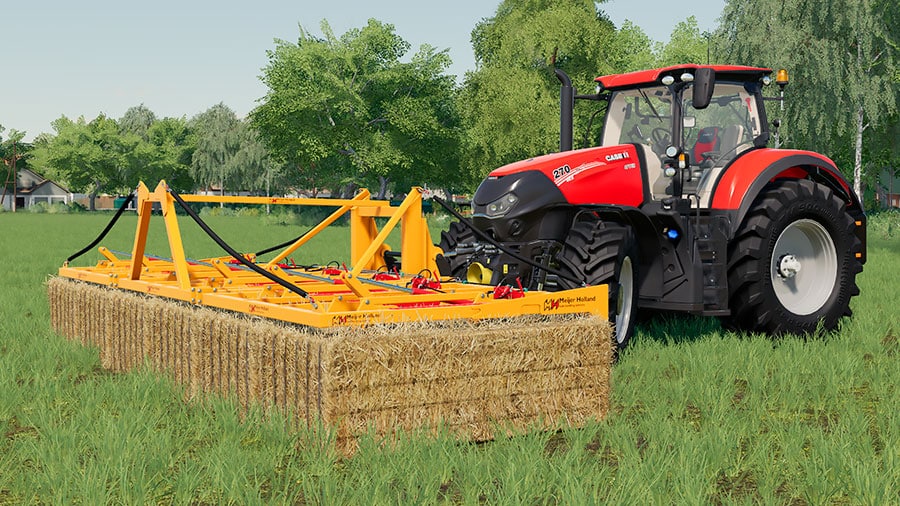 Meijer Holland Rambo 6KD FS19Mod Specs
Brand: Meijer Holland.
Credits: Agrartechnik Nordeifel and Rafftnix.
Category: Baling Technology.
Base price: 11,000.
Capacity: 6 square bales.
Works with what: Wheel loaders and 3-point attachers.
Selectable colors: No.
Platforms: PC and Mac.
Where to Download
The Meijer Holland Rambo 6KD has a spot in the official modhub, which you'll find in the game's main menu. The blue button below opens its page on farming-simulator.com.
Go to Download
This mod is an official Modhub mod. Please, do the modder a favor and only download it from the in-game hub or from its official mod page on Farming-Simulator.com.