FS 19 addon presentation: The John Deere H480 front loader mod by Custom Modding.
This is a brilliant Farming Simulator re-creation of the biggest John Deere row crop tractor loaders. The real-world loader is capable of lifting stuff weighing up to 4,553 pounds (that's 2,065 kilos, btw…)
One Large Loader
When comparing the H480 loader mod to the base game 643R John Deere loader, you'll notice how much bigger it is. There's a good reason for it. It's made to fit both the John Deere 7R and 8R addons, also modified by Custom Modding.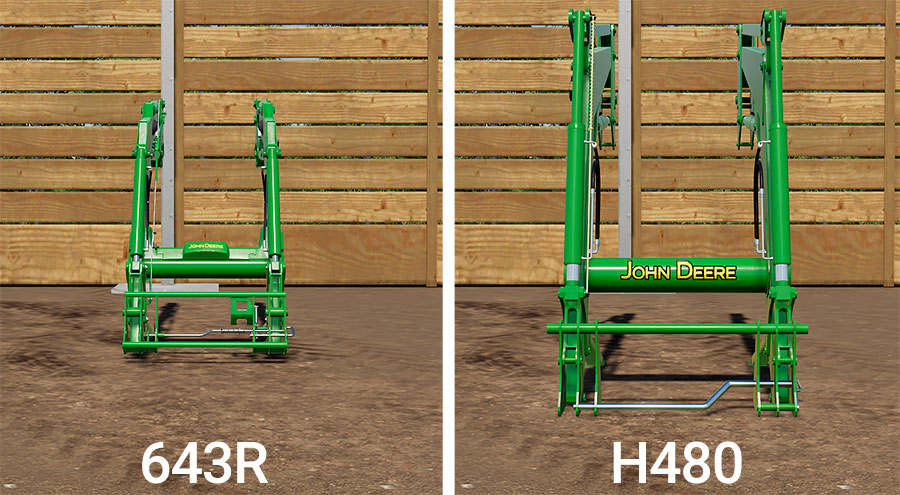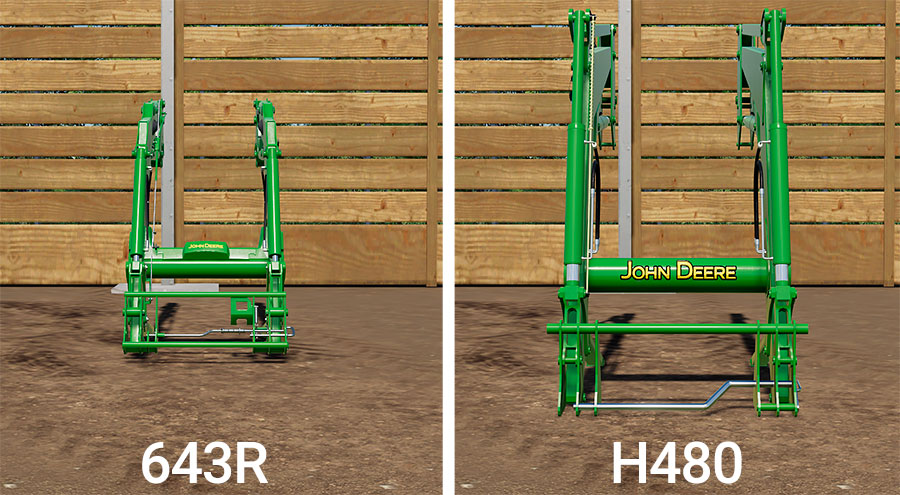 Here's the Custom Modding 7R.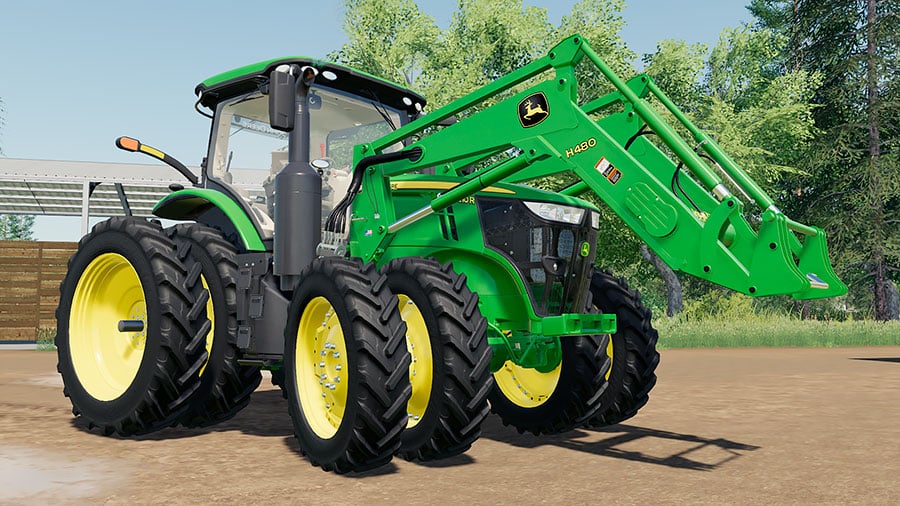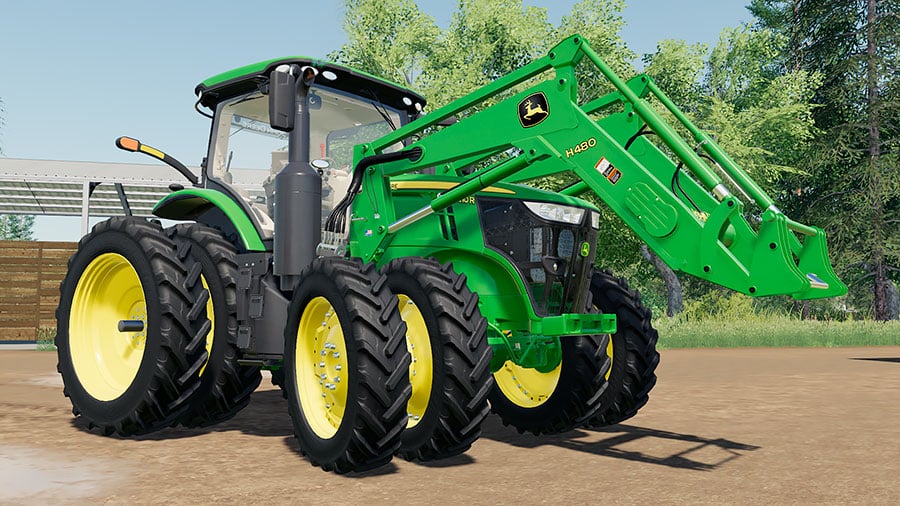 And the modded John Deere 8R.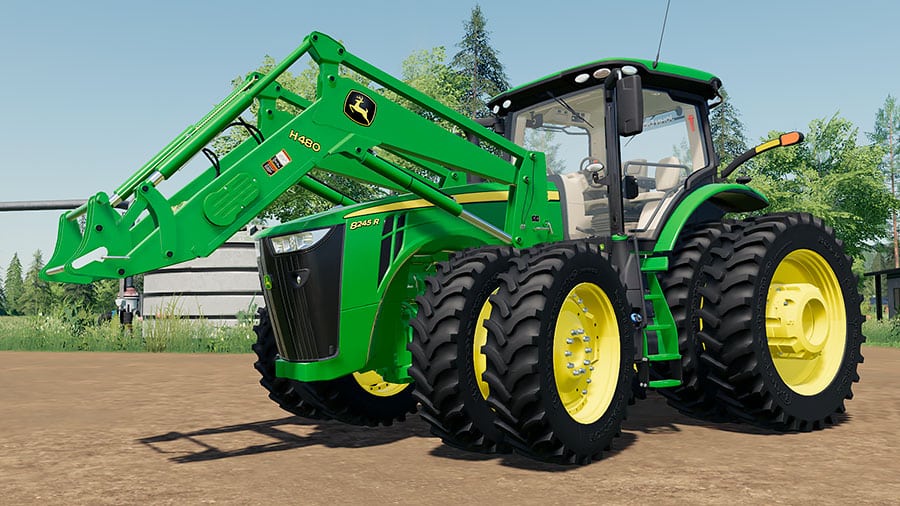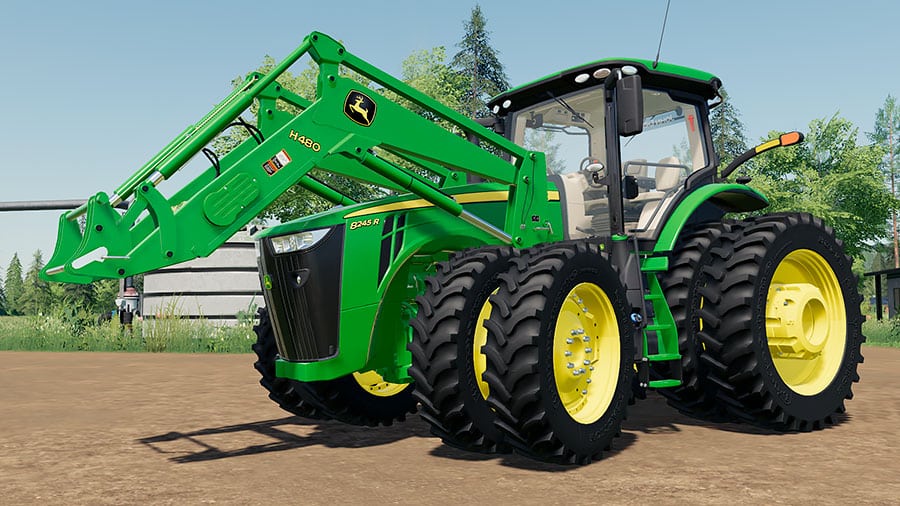 You can read more about the 7R and its download location here. To learn more about the 8R and where to get it, click here.
Suitable Applications
A front loader won't help much unless you attach something to it. Custom Modding recommends the MDS tools pack by RAND0Msparks.
One bale spear, a Warrior bucket, and a grapple bucket can be downloaded from this Facebook post.
A fourth application, a square bale spear, can be downloaded from this post on Facebook.
Note that you'll find the spears and the buckets in the Baling Technology and Animals categories, and not under Front Loaders.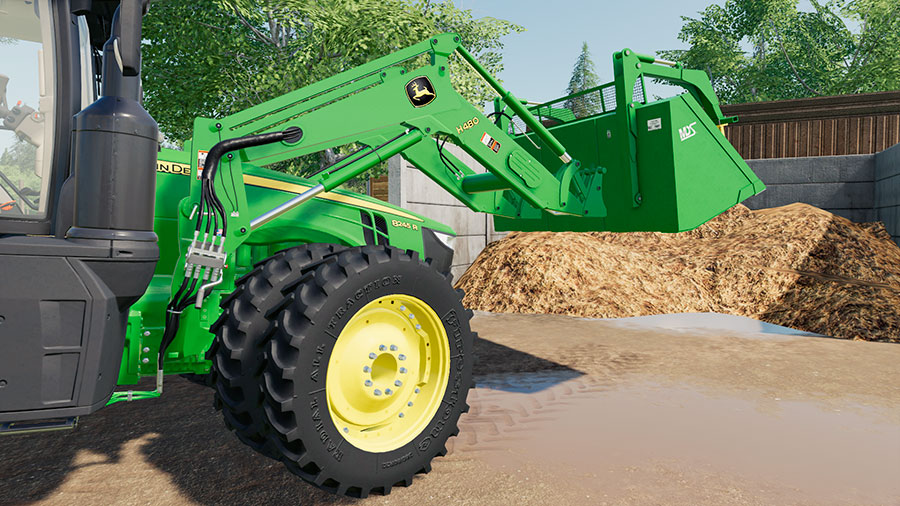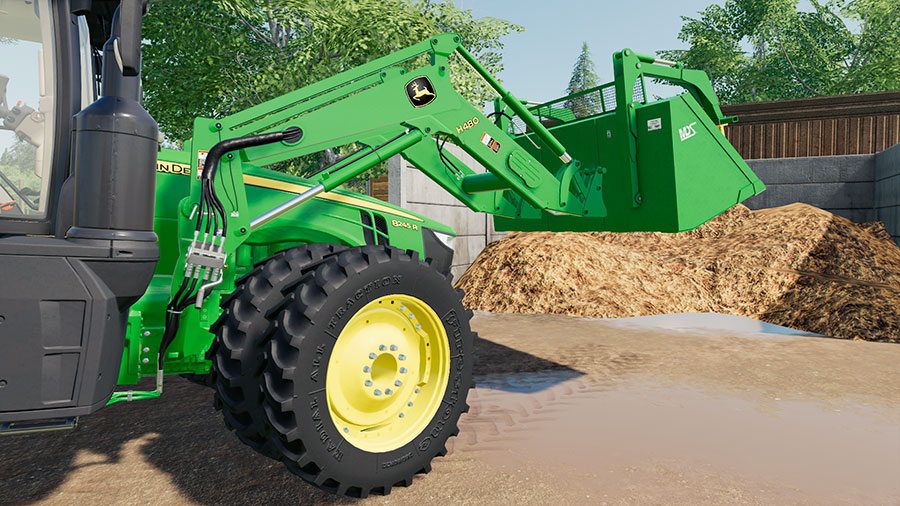 FS 19 John Deere H480
Custom Modding is one of the best, if not the best, makers of US and Canadian addons for Farming Simulator 19. Their large John Deere front loader makes their massive JD tractor mods even more useful.
Here are some details:
Brand: John Deere.
Credits: Custom Modding.
Category: Front Loaders.
Base price: 5,400.
Selectable colors: No.
Errors: No.
Platforms: PC and Mac.
Where to Download
Custom Modding has released the John Deere H480 front loader on Facebook. The blue button below takes you to the release post. Once you're there, you can download both tractors and the applications too.
We always use the modder's original download link when possible. Please let us know if there's a problem with the link. P.S. How to stay safe while downloading mods outside Giants' Modhub.