Here you can download the Eagles ModdingDropdeck Heavy Hauler, semi-trailer for Farming Simulator 19.
FS19 EM Dropdeck Trailer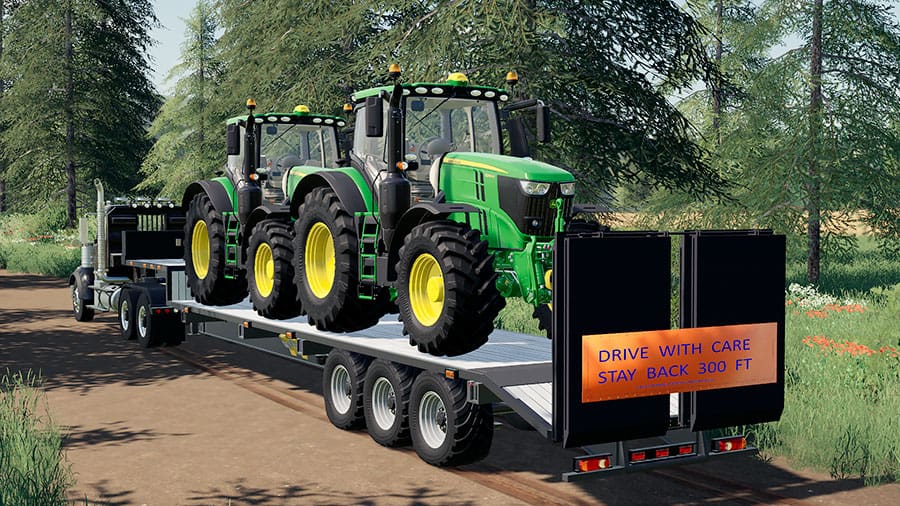 Here is more info on this particular Farming Simulator 19 mod:
Brand: Lizard.
Modder: (EaglesModding) Greasersnoopy & JohnDeere1952.
Category: Trailers.
Base price: 55,000.
Selectable colors: No.
Selectable wheels: Yes.
There aresome nice design options to choose from. Like warning flags for large loads.And warning signs to the rear of the trailer.
We arehappy to tell you that the trailer didn't produce noticeable errors in thegame.
Extendable Trailer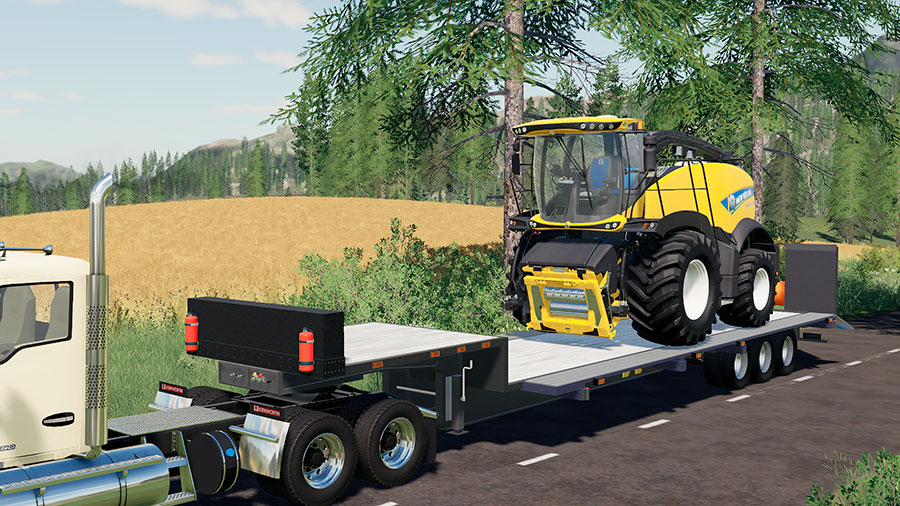 The reallycool thing about this semi-trailer is that you can extend the width of it. Byusing the left and right mouse button, you can make the trailer bed wider.
It also hassafety straps for transporting pallets and bales.
How to Download
You need to be a member of the American Eagles Modding website to download this mod. Membership is free and well worth it.
If you're not already a member, click here to register an account. When you're done, click the button below to go straight to the mod's download page.
Go to Download
We always use the modder's original download link when possible. Please let us know if there's a problem with the link. P.S. How to stay safe while downloading mods outsrefe Giants' Modhub.