Farming Simulator 19 mods showcase: The ARM-Team just released their new Skid loader. This FS19 mod is super detailed and is a very well made mod. The mod is available both on PC & consoles.
Bobcat 863 Turbo Specs
Brand

: Bobcat.

Credits

: ARM-Team

Category

: Skid loaders.

Base

price

: 25 000 €.

Engine power:

74 hp.


Wheel

Brands:

Yes.

Wheel

configurations:

Yes. ( tracks available)

Window options: Yes.


Beacon option

: Yes.


Platforms

: PC and Mac & Consoles,
Interior
The interior is well made and has a few nice details for example the moving joystick and the animated screens. There is also a fuel meter that indicated how much fuel is left in the tank. Cool!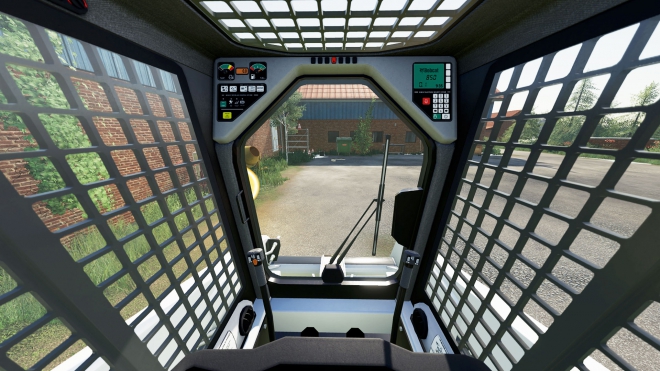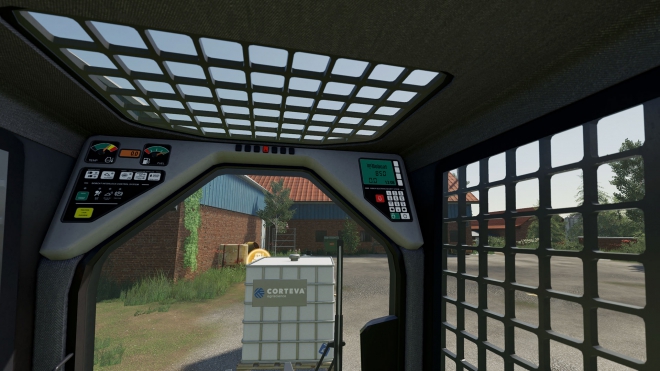 Be aware this is a small machine and that means you can't do any task with it. While driving with a tank of 1000l we tipped over a little bit. So make sure you drive carefully with bigger loads.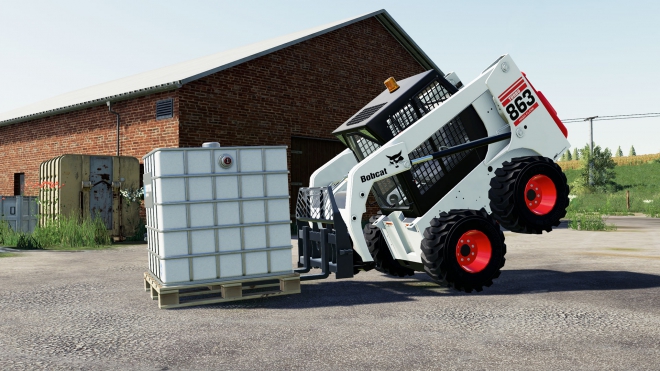 Download info:
Go to Download
This mod is an official Modhub mod. Please, do the modder a favor and only download it from the in-game hub or from its official mod page on Farming-Simulator.com.