Here's achance to download the SUN 2005 homemade turntable bale trailer for FarmingSimulator 19.(Looking for the download link? See below.)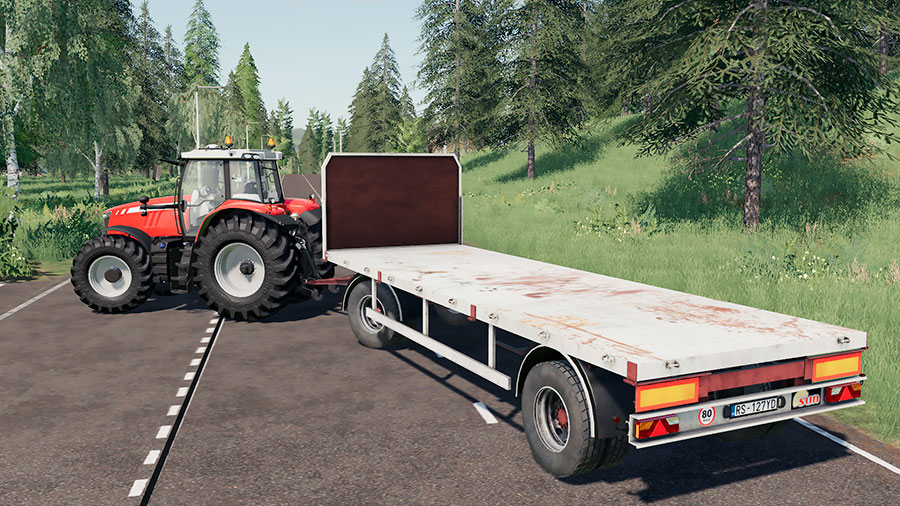 It's a cool-looking,homemade style, bale trailer that has some nice textures. It resembles anolder, used trailer. It comes with wear and tear straight out of the shop.
No Autoload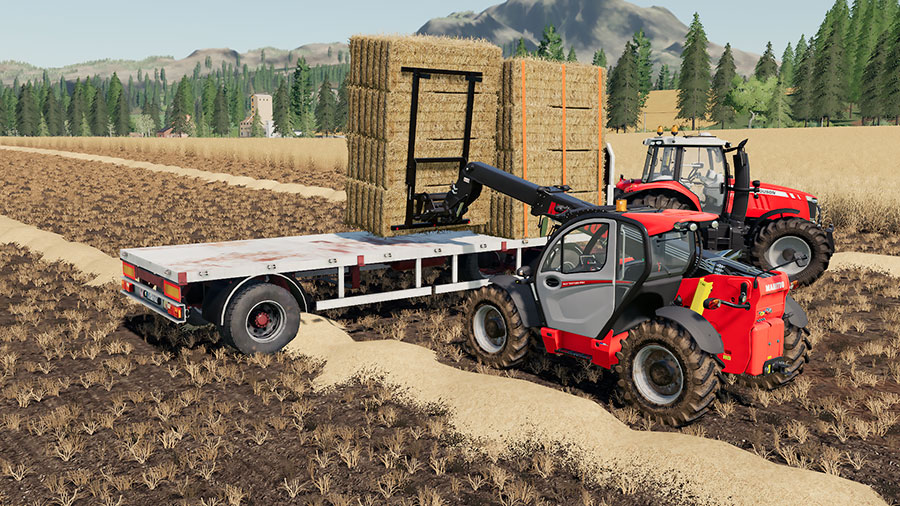 We love thechallenge of reversing turntable trailers. Yes, it might be frustrating, tobegin with. But once you get the hang of it, you feel like an unstoppablereversing master.
Andautoload? Sorryfolks. Loading this trailer comes down to how well you are doing with afront loader, or a telehandler, and bale forks.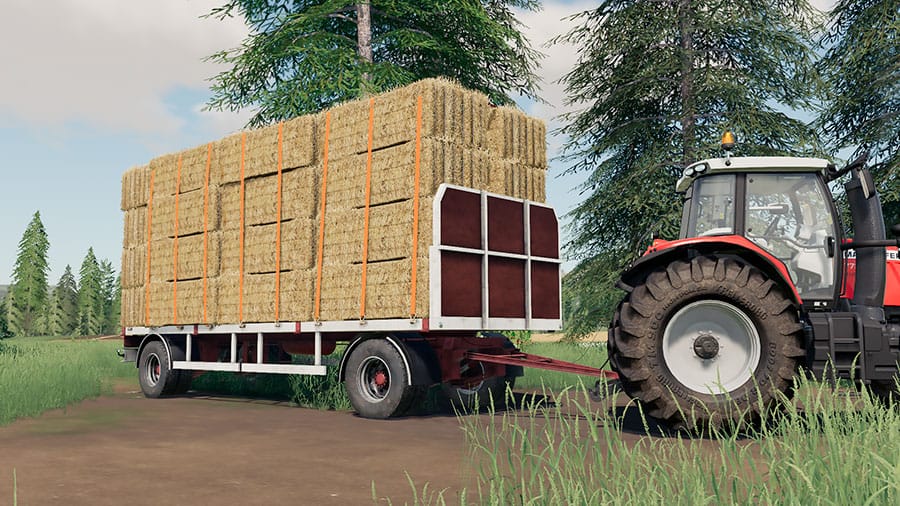 FS19 SUN 2005 HomemadeBale Trailer
Here ismore info on this particular FarmingSimulator 19 mod:
Brand: Homemade.
Credits: Banana Joe Modding.
Category: Baling Technology.
Base price: 9,000.
Capacity: At least 24 round bales, 28 square bales
Selectable colors: No.
Selectable wheels: No.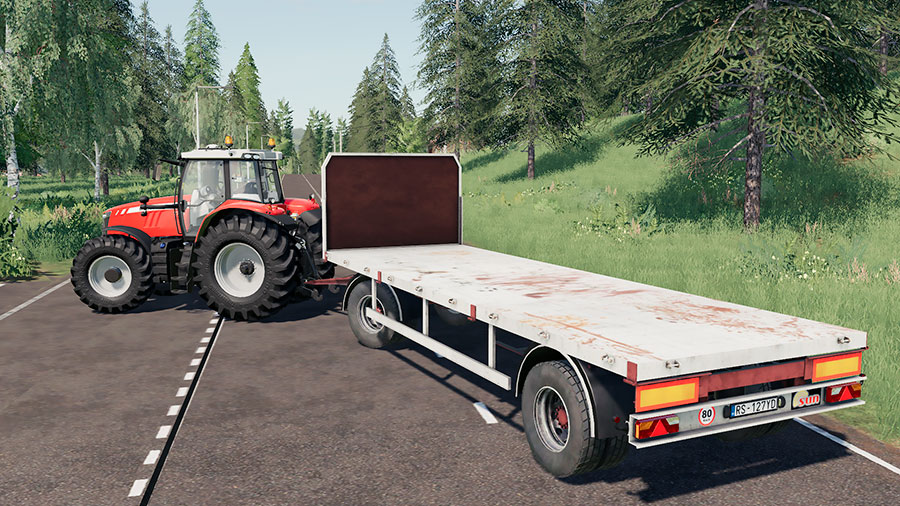 How to Download
The modder hosts the bale trailer over at WorkUpload. Just click on the blue button under to get there.
Go to Download
We always use the modder's original download link when possible. Please let us know if there's a problem with the link. P.S. How to stay safe while downloading mods outsrefe Giants' Modhub.