Farming Simulator 19 mod: John Deere 864 Premium Round Baler, converted by BV – Westphalen Modding.
Need a John Deere round baler? The 864 premium baler is an OK alternative. It's a fine Farming Simulator replica of the real thing.
Note that this version has some hiccups, though. I'll get back to them soon.
864 Baler Features
The 864 Premium baler is a conversion of the FS17 version. It looks good inside FS19. I like how it has connection cables and hoses that attach to any tractor ready to accept them.
And that's about it. There're no in-shop customization options for it, which I think is fine, by the way.
FS19 John Deere 864 Premium
Brand: John Deere.
Credits: BJR-Modding, Kooper Modding (BV – Westphalen Modding.)
Category: Baling Technology.
Base price: 105,000.
Working speed: 20 kilometers per hour | 12 miles per hour.
Accepts: Grass, hay, and straw.
Capacity: 4,000 liters.
Required power: 140 horsepower.
Selectable colors: No.
Selectable wheels: No.
Errors: Yes.
Platforms: PC and Mac.
The Errors
The baler did leave some LUA errors in the log, unfortunately. Here are a couple of examples:
Error: Failed to find child 0 from node Logo, only 0 childs given
Error: Index not found: 0>18|0
No, it didn't do any harm to my gameplay. But I guess the errors are the reason why the rear John Deere logo is a bit off when unloading bales…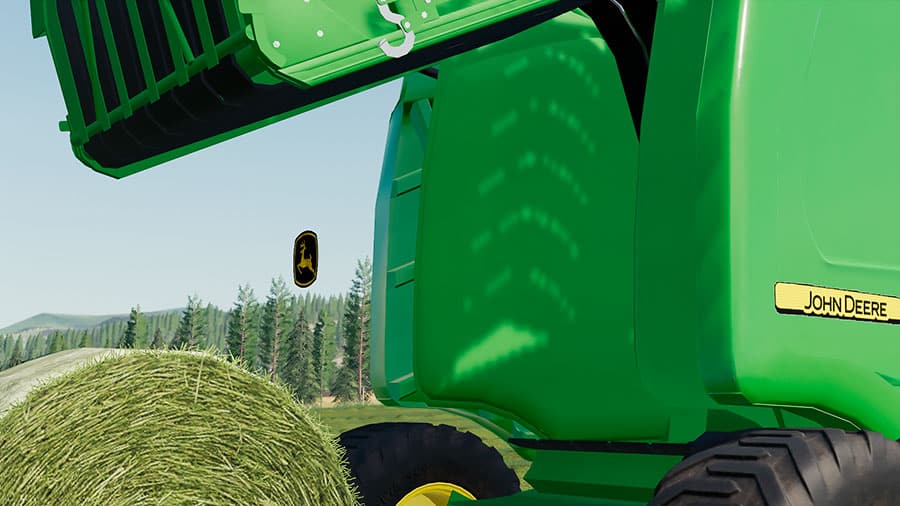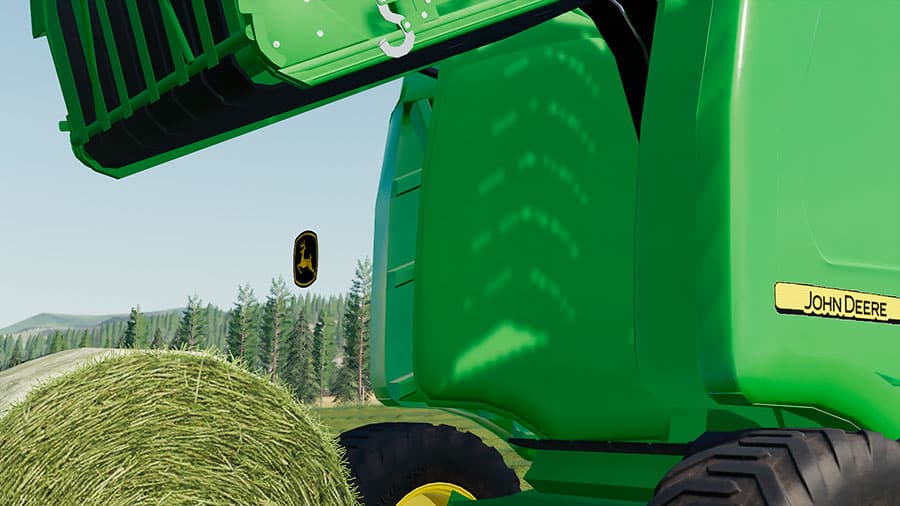 Download Information
The modder has released the John Deere round baler on his Facebook page. Here's a copy of the release post, with the download link at the bottom:
We always use the modder's original download link when possible. Please let us know if there's a problem with the link. P.S. How to stay safe while downloading mods outside Giants' Modhub.