FarmingSimulator 19 mod presentation: The Abbey 3500 RT tandem vacuum tanker by 4DModding.
This isfirst-class modding. It makes spreading slurry fun again! It's also a fantasticrepresentative of Irish farming equipment in the Farming Simulator games. Thereal-world equivalent is made by the Irish company Abbey Machinery.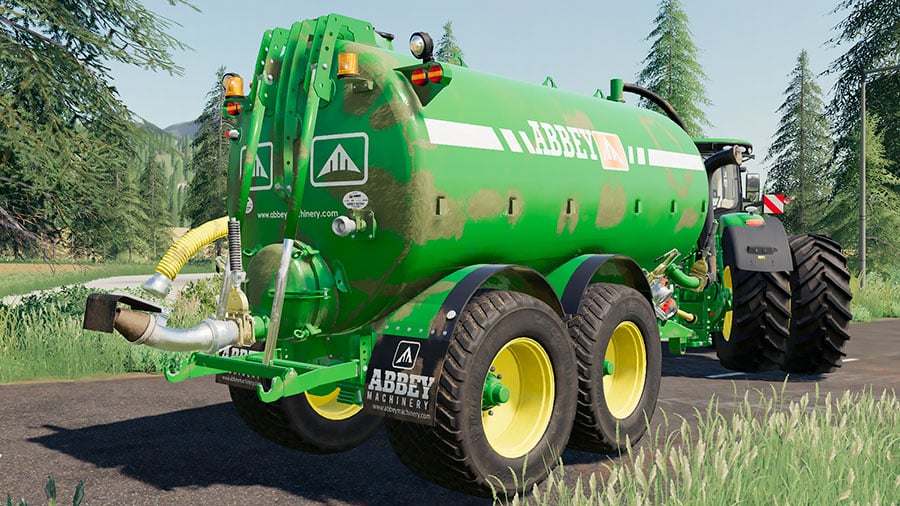 So Many Alternatives
4DModding's version of the Abbey tanker gives you a lot of options. First, thereare all the color options for the body of the tanker, the hoses, and the tirerims.
Note thatthere are two tankers to choose from. The galvanized version doesn'tgive you color options for the tank.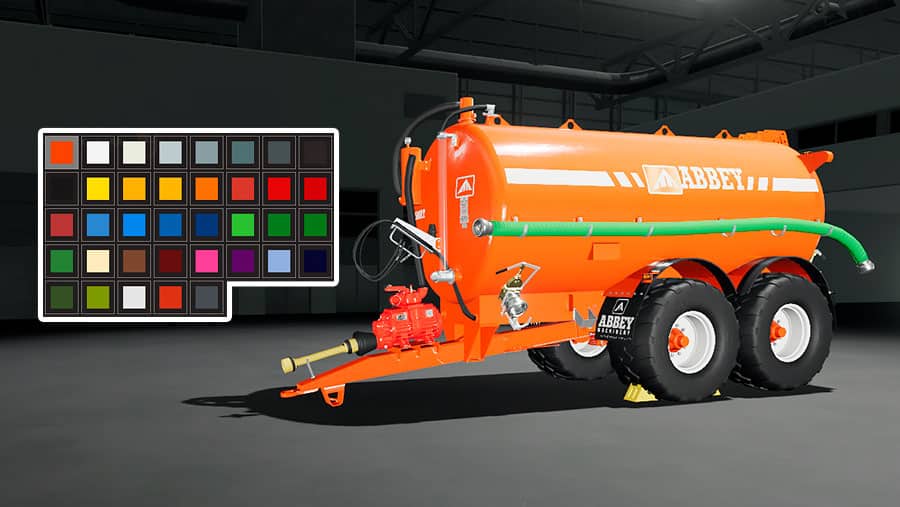 Optional Treats
Then, youcan add a lot of extras to it. There are visual goodies, like an extra hose,various license plates, work lights, an air tank, and a toolbox. Other,addable objects have functions:
Anoverhead refill boom.
Oneauto-filling arm.
Andrear injector linkage.
And this iswhere you need to stay focused. If you want to use injectors with the tanker,you must choose the correct configuration.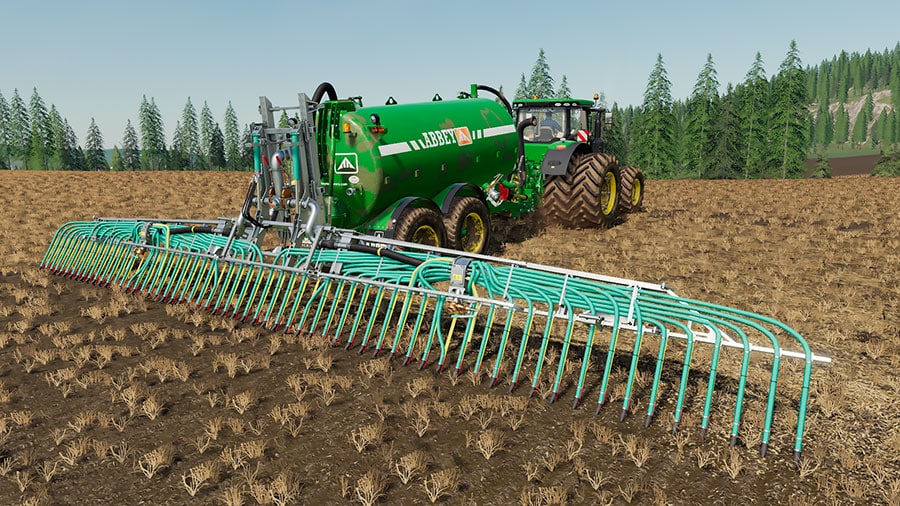 Press "X" to activate the hose animation.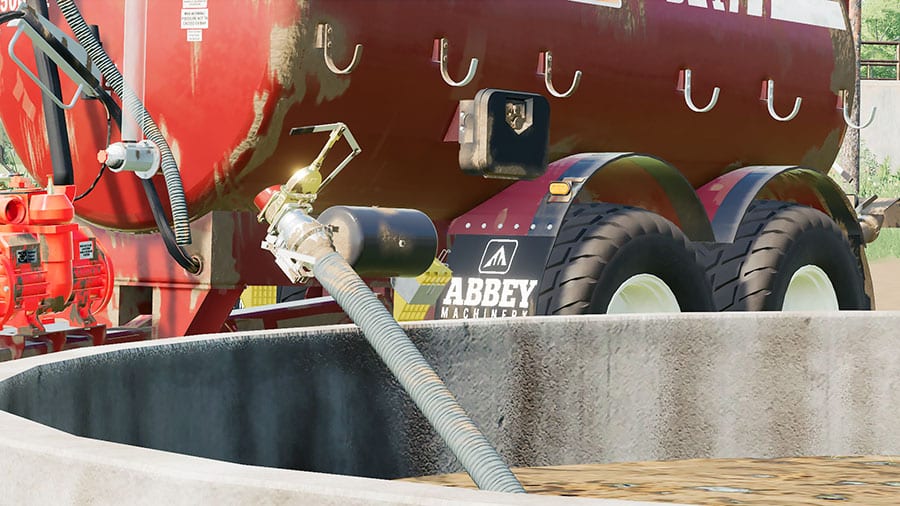 The overhead boom is mousecontrolled.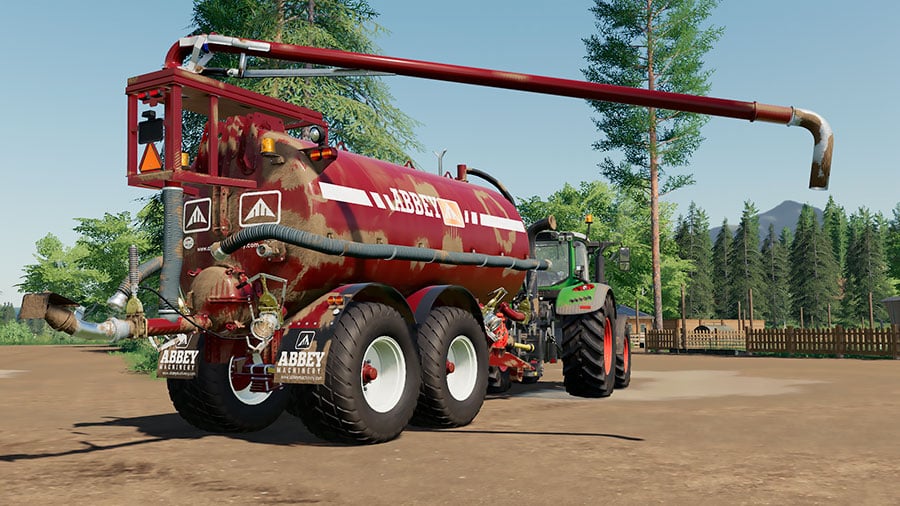 So is the Autofilling arm.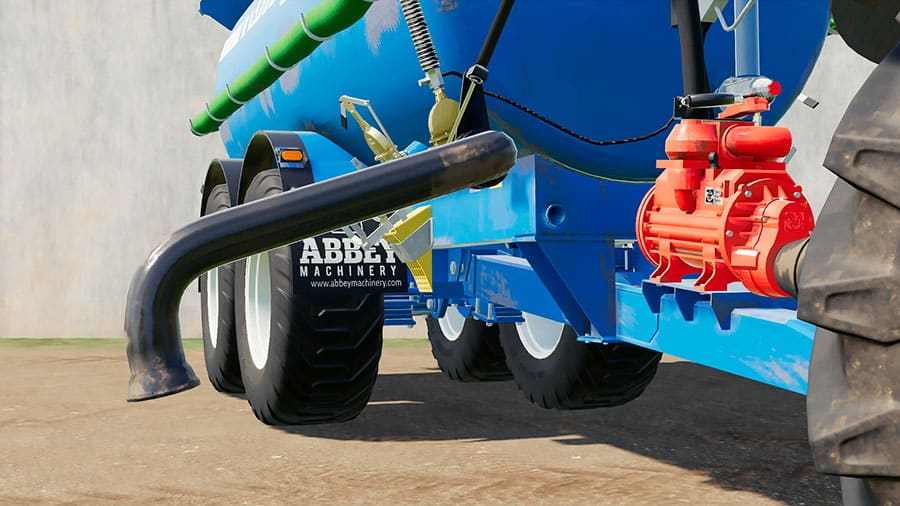 Adding Injectors
You can adddifferent types of applications to the tanker. Just remember to equip it withthe appropriate rear linkage in the shop. You can use both the Samson TD 12and the SD 700 injectors.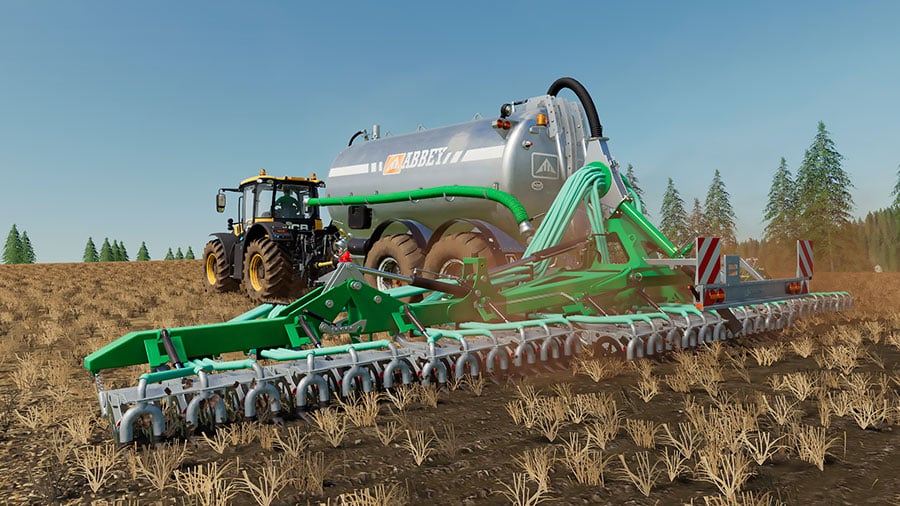 The Glide Fix 15 from the Holmer DLC works too.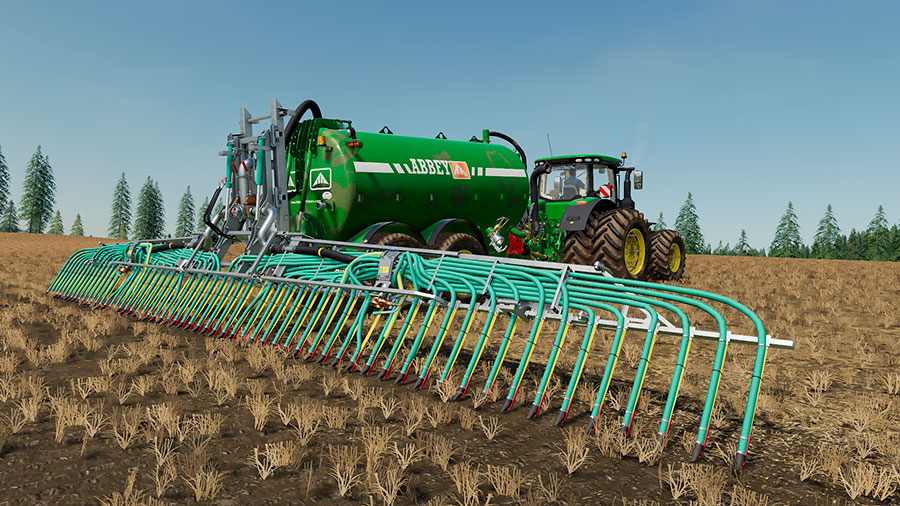 FS 19 Abbey 3500 RT
It's notoften we get Farming Simulator 19 mods, built from scratch, this good. And now,for some details:
Brand: Abbey Machinery.
Credits: 4D Modding.
Category: Slurry Tanks.
Base price: 24,750.
Capacity: 15,911 liters.
Working width: 12.5 meters (without injectors.)
Working speed:  14 kilometers per hour | 8 miles per hour.
Accepted: Liquid manure (slurry) and digestate.
Selectable colors: Yes.
Selectable wheels: Yes.
Wheel brands: Bkt, Mitas, Michelin, and Trelleborg.
Extra rear hitch: Optional rear linkage for injectors.
Errors: A few.
Platforms: PC and Mac.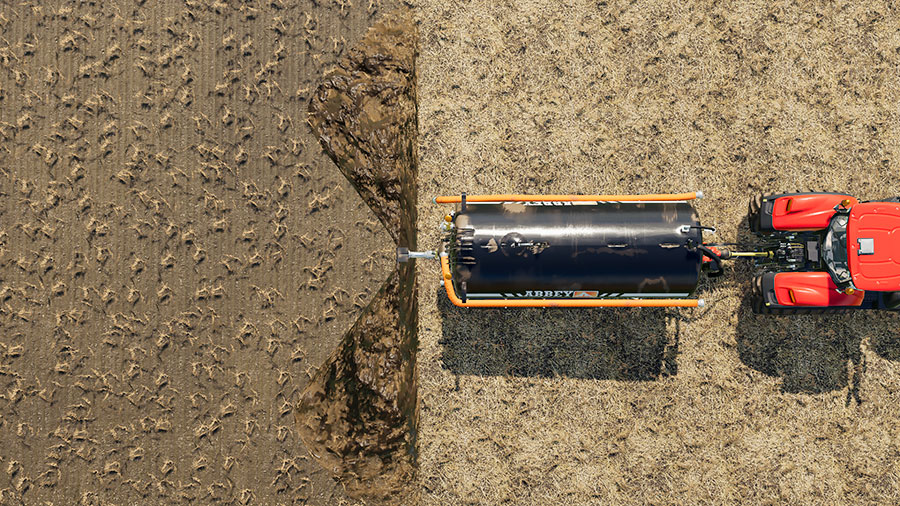 About the Errors
I noticed acouple of warnings in the log after using the Abbey tanker. Here are someexamples:
Error: Failed to open xml file 'data/shared/assets/reflectors/lizard/redOrangeRectangle_01.xml'.
Warning: Wheel brand 'BKT' is not defined for 'vehicle.wheels.wheelConfigurations.wheelConfiguration(0)'!
Warning (../mods/FS19_Abbey3500/Abbey3500RT.xml): Wheel brand missing for wheel configuration 'vehicle.wheels.wheelConfigurations.wheelConfiguration(0)'!
Note thatthe mod works just fine. And 4D Modding is known for eliminating bugs with hisaddons. I'm sure there will be a fix soon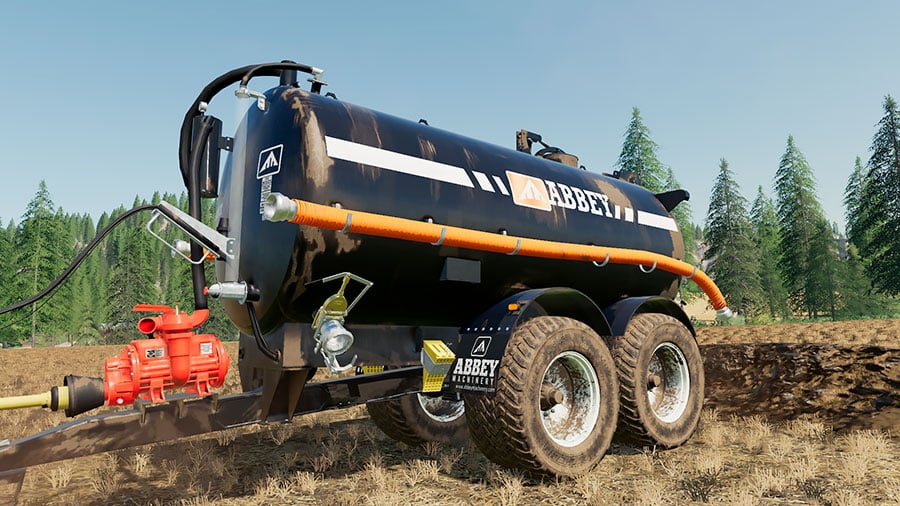 Where to Download
4D Modding has released the Abbey 3500 RT tanker on his Facebook page. When you click that blue button below, you'll be taken to the release post.
Go to Download
We always use the modder's original download link when possible. Please let us know if there's a problem with the link. P.S. How to stay safe while downloading mods outsrefe Giants' Modhub.