Here'show to download the Fliegl ASW 288 multipurpose push-off trailer for FarmingSimulator 19 (lookfor the download link under.)
Are youlooking for a very flexible trailer? Then you should test the Fliegl ASW 288push-off trailer. It's 4 different trailers in one.
The ASW 288 is the Big Brother of the ASW 268 (which you can download here.) It has more axles and more capacity. But when it comes to functions, it does the same as the smaller one.
1. You can use it as an ordinary trailer.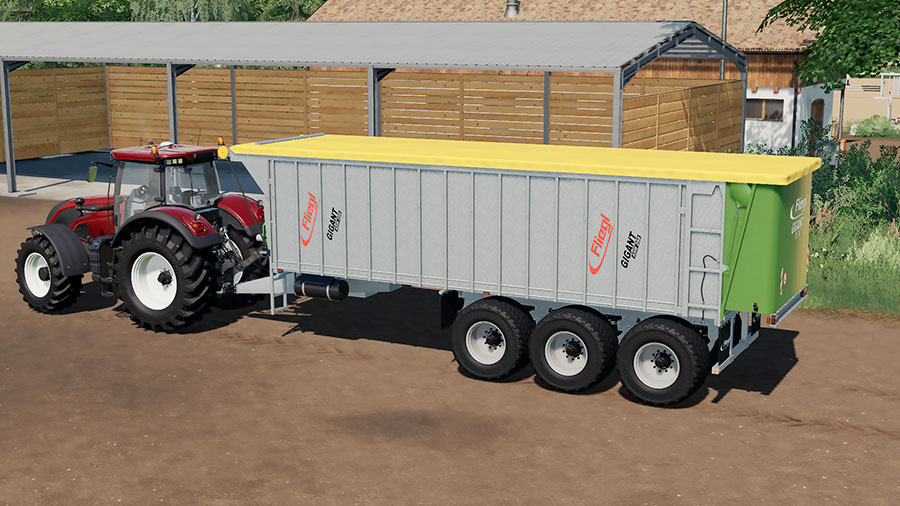 2. It can be used tospread manure.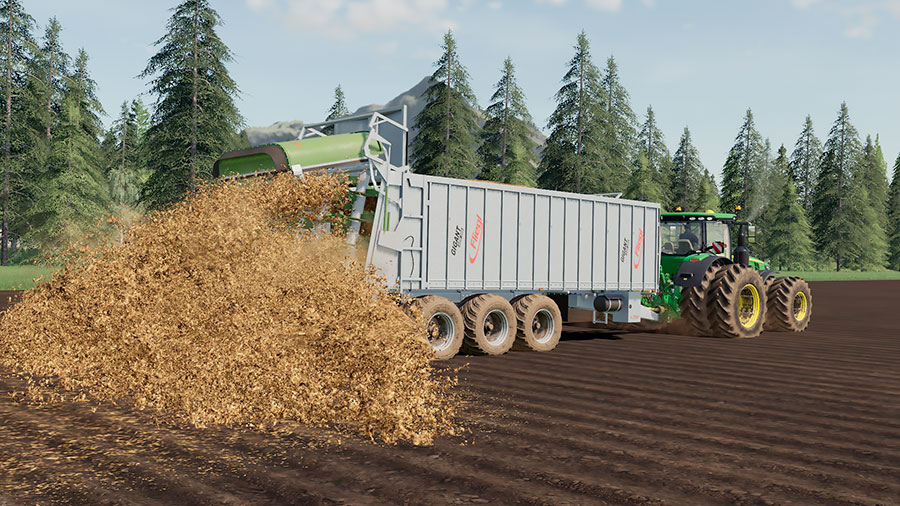 3. The largest-capacitymodel is a silage trailer only.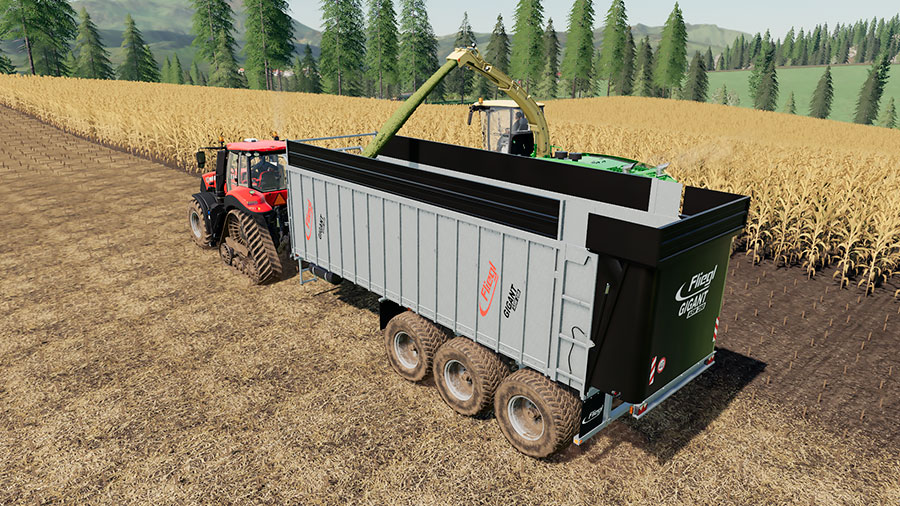 Youcan't use it to transport grain, for example.
4. There's also an augerwagon alternative.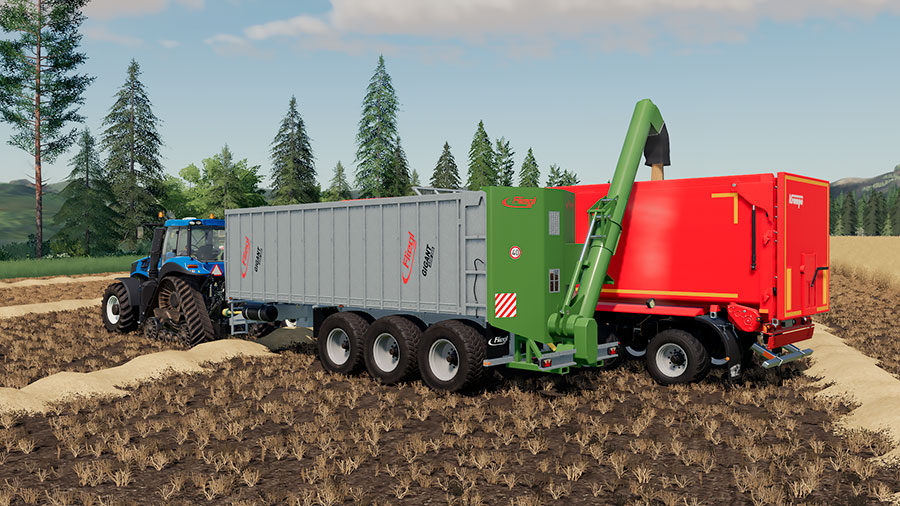 For theauger to work, press "U" on your keyboard to change tippingmethod to "Grain Door."
Really Good
There havebeen some versions of these trailers in the previous versions of the FarmingSimulator games. But no other mod is so versatile as this FS19 mod.
Theprogramming is really good. The modeling too. The ASW 288 is a very detailedtrailer that manages to impress in terms of aesthetics and functionality.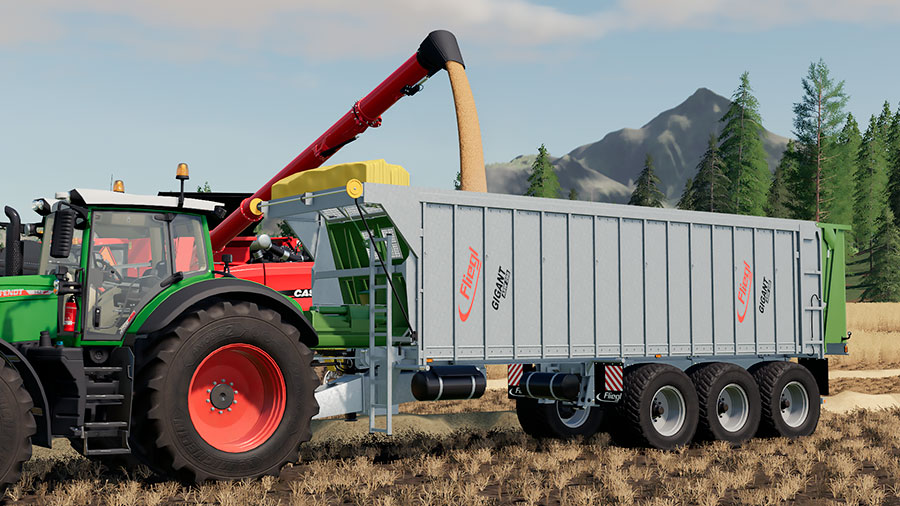 FS19 Fliegl ASW 288
Here isthe most of what you should know about this FS19 mod:
Brand: Fliegl.
Credits: Giants Software, Lexik Cz, Ls JiraCz.
Category: Trailers.
Base price: Prices starts at 56,000.
Tip options: Rear door (grain door for the auger option.)
Selectable colors: Yes.
Selectable wheels: Yes.
Wheel brands: Trelleborg and Michelin.
Other Specs
Capacities: Standard model – 45,000 liters,manure spreader – 46,000 liters, silage model – 54,000 liters,and the auger option – 44,000 liters.
Manure version working width: 12 meters.
Working speed(manure spreader): 15 kph | 9 mph.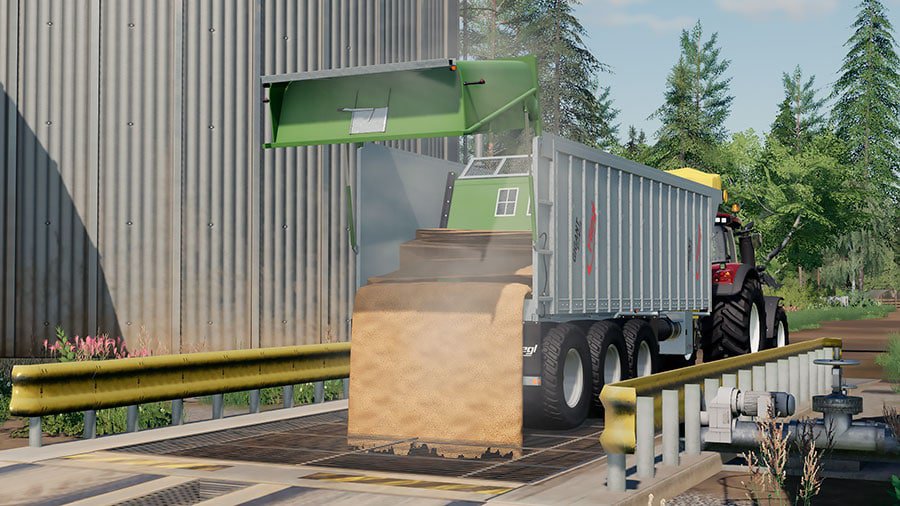 How to Download
The modders use Uploaded to host the trailer. So, when you press the blue button under, you'll be taken to the official download page.
Go to Download
We always use the modder's original download link when possible. Please let us know if there's a problem with the link. P.S. How to stay safe while downloading mods outsrefe Giants' Modhub.