FarmingSimulator 19 mod showcase: The Maupu TDM 7632 trailer, created for FS19 by NicoDu 55.
Here's anexcellent reproduction of the large, French-made Maupu trailer for FS 19. Ithas several exciting features, especially when it comes to tipping options.
TDM 7632 In-Game Features
Wheels – You can put wheels from Michelin,Nokian, and Trelleborg on the trailer. There are no additional dimensionoptions.
Design – When you toggle between thedifferent capacity choices in the shop, the trailer walls change, respectively.The two smallest options are ideal for grain transport, while the largest are excellentfor silage.
You can adda cover to the trailer, but it will only look good with the smallest capacitysetup.
It's also possible to raise the rear of the trailer. Look for the "Unfold" option in the F1 Help Menu.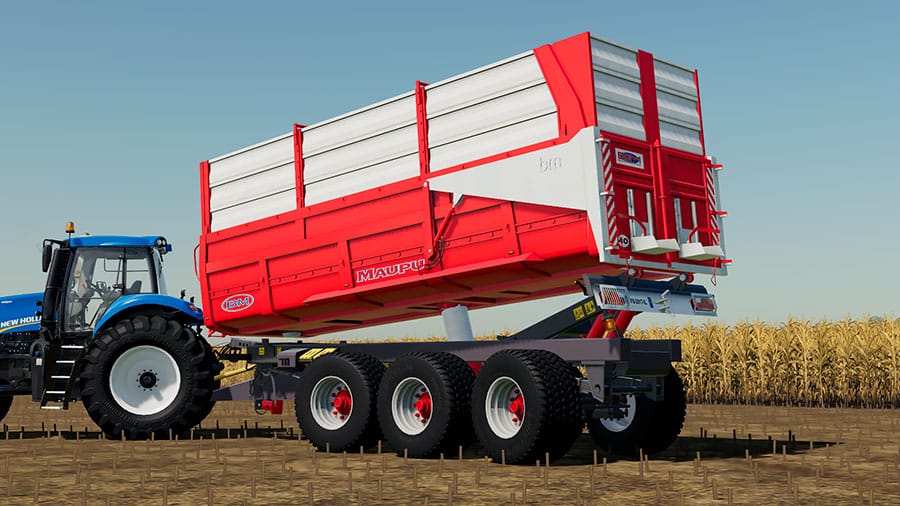 FS19 Maupu TDM 7632 ModSpecs
The Maupuis a lovely tool that looks good in the game. I'm especially happy about thevariety of capacity options, and how they change the looks of the trailer.
Brand: Maupu.
Credits: Nico Du 55.
Category: Trailers.
Base price: 45,000.
Capacity: 24,000 liters, 26,000 liters, 32,000 liters, and 33,500 liters.
Accepted: Most Farming Simulator 19 solids.
Tip options: You can off-load via the rear doors (two different options) or the grain doors.
Selectable colors: No.
Selectable wheels: Yes.
Wheel brands: Michelin, Trelleborg, and Nokian.
Extra rear hitch: No.
Errors: No.
Platforms: PC and Mac.
Where to Download
Nico Du 55has made the mod trailer available for download over at Sharemods. You canpress the blue button to open the download location.
Go to Download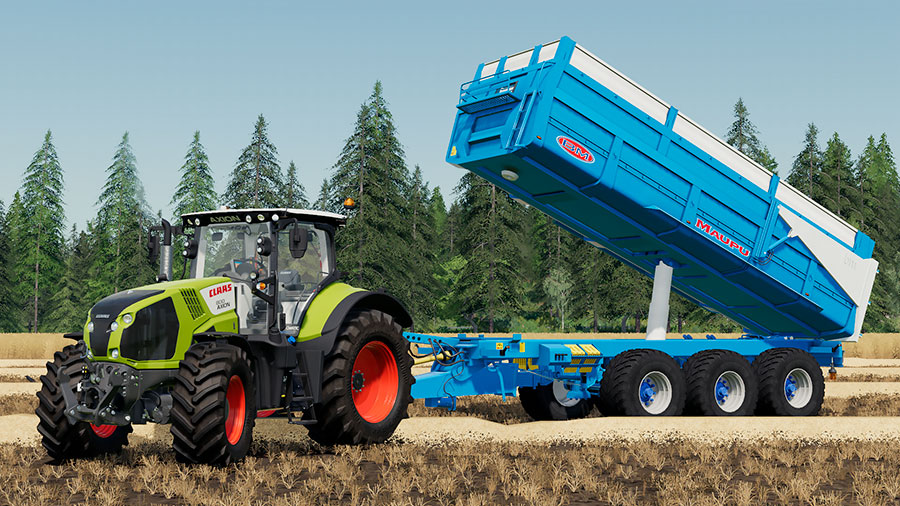 Want a blue version instead of the red one? No problem. Nico Du 55 has also made a blue version of the trailer. That one is hosted over at Sharemods, as well. Just click the blue button to get there.
Go to Download
We always use the modder's original download link when possible. Please let us know if there's a problem with the link. P.S. How to stay safe while downloading mods outsrefe Giants' Modhub.