FarmingSimulator 19 mod: The Lizard End Dump Trailer with Pup, modified byKarlFarms.
This is a rework of the East 6-axle dump trailer. The new version has several additional options compared to the old model, with the inclusion of a pup trailer as the most significant improvement. KarlFarms has put the Lizard logo on the trailers, hoping to get them accepted on all platforms (consoles too) in the official modhub.
First, you'll get the original semi-trailer.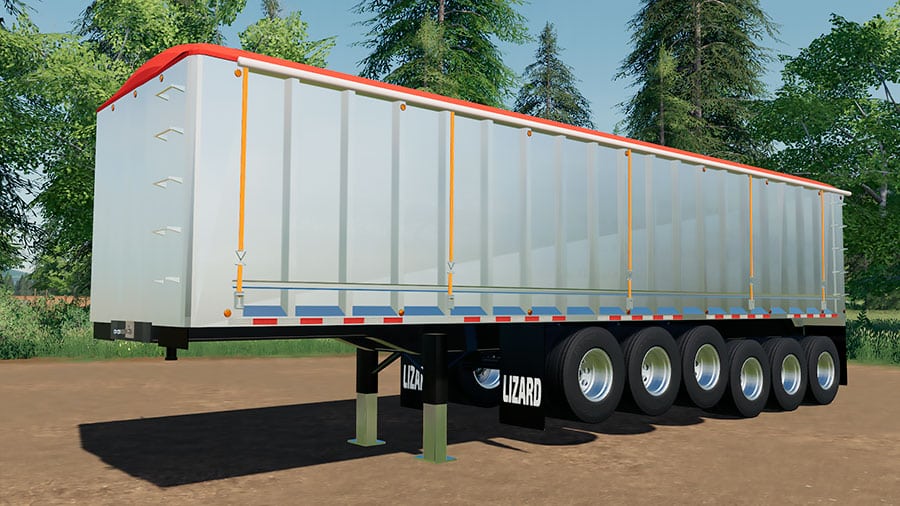 You also get a pup trailerwith this mod.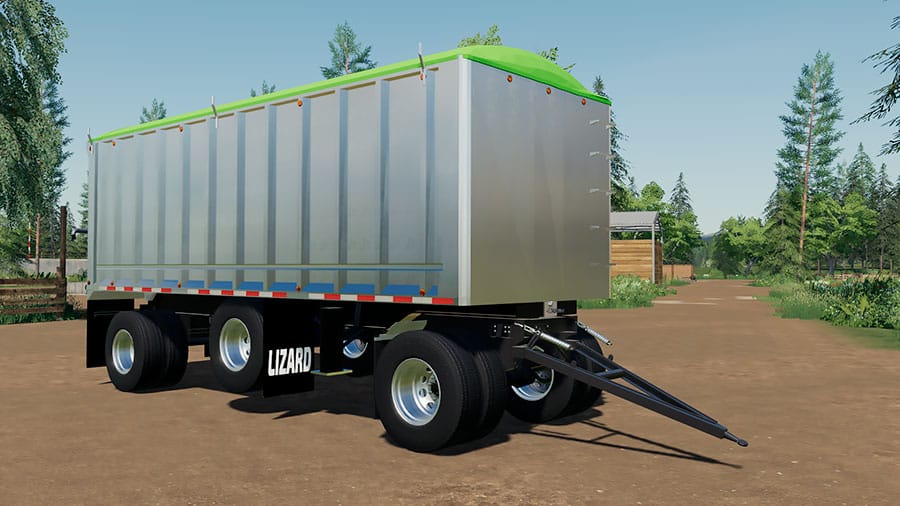 There aretwo versions of the semi-trailer. To use it with the pup, you have to choosethe 5-axle configuration inside the shop.
End Dump Trailer Features
Colors – Both the semi-trailer and the puphas many color choices. You can paint the main body and the rims in severalvariations of grey and black. And for the covers, there are additional options.
Wheels – The semi-trailer can have 5 or 6 axles. Note that it's just the 5-axle version that has the rear trailer hitch for the pup.
Design – You can choose to have covers onboth trailers, or let it be. There's also an in-shop option for adding a shoveland a broom to the front wall of the semi-trailer.
There are connectioncables between the semi-trailer and the pup. And some of the axles on both modelscan be lowered and raised.
FS19 Lizard End Dump Trailers
I appreciatehow KarlFarms has added brand new options to the trailer. It's now a veryuseful transport combo that looks spectacular in front of the US trucks.
Brand: Lizard.
Credits: KarlFarms, UnlimitedModding, Custom Modding.
Category: Trailers.
Base price: Semi-trailer – 67,200, Pup trailer – 30,000.
Capacity: Semi-trailer – 80,000 liters, Pup trailer – 45,000 liters.
Accepted: Most Farming Simulator 19 solids.
Tip options: Dump through the rear door.
Selectable colors: Yes.
Selectable wheels: No.
Extra rear hitch: Yes, on the 5-axle semi-trailer.
Errors: No.
Platforms: PC and Mac.
Version 1.0.0.1 – More LogoOptions
(UpdatedDecember 10, 2019)The Lizard trailer pack by KarlFarms has already gotten an update. Here are thechanges and fixes:
Puptrailer not filling from silos is not a problem anymore.
There'salso a fix for the file path error in the log.
Wheelchocks have been added to the pup trailer.
Themudflaps have rubber textures now.
And the Lizardlogo has been updated – The lizard is in! You can also choose to remove thelogo entirely from the mudflaps. You can do this inside the shop.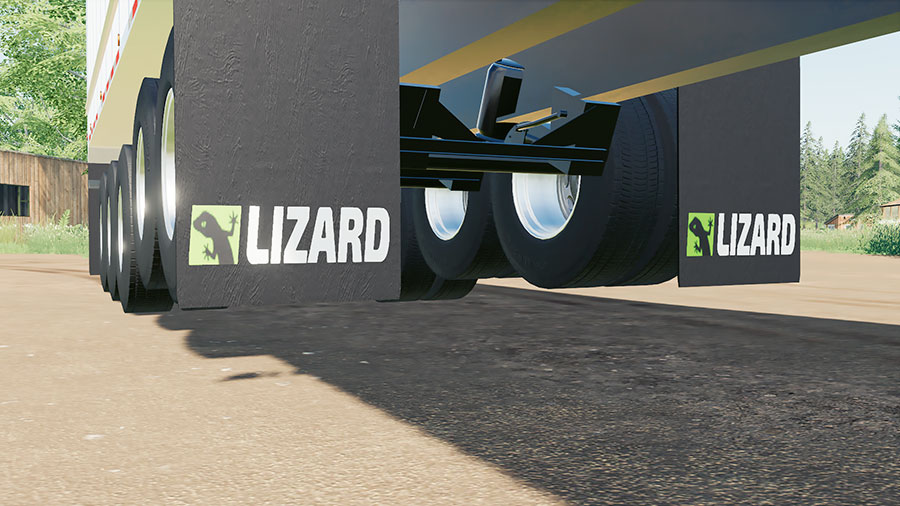 Where to Download
KarlFarms has released the trailer pack on his Facebook page. Here's the release post with the download link.
We always use the modder's original download link when possible. Please let us know if there's a problem with the link. P.S. How to stay safe while downloading mods outsrefe Giants' Modhub.