This is the best Autoload trailers for Farming Simulator 19 to date. They work like any other autoloading equipment when it comes to loading stuff onto the trailers.
But these trailers are miles ahead when it's time to unload. I've rarely seen auto-unloading this cool in any Farm Sim game. More on that later.
Here's What You Get
The following trailers are included in the pack:
Strautmann SEK 802 Autoload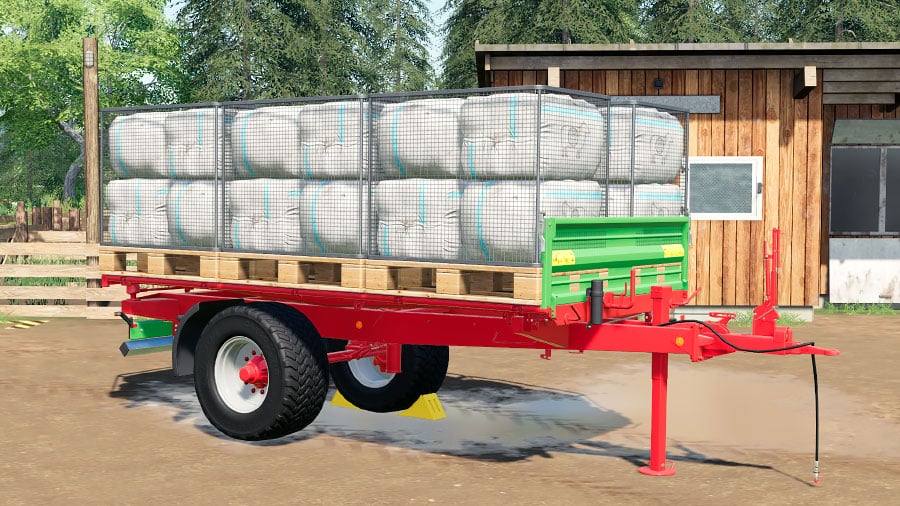 (Price: 8,000) – Autoloads the following items:
6pallets
12square bales
12round bales
60egg cartons
1cotton
Fliegl DPW 180 Autoload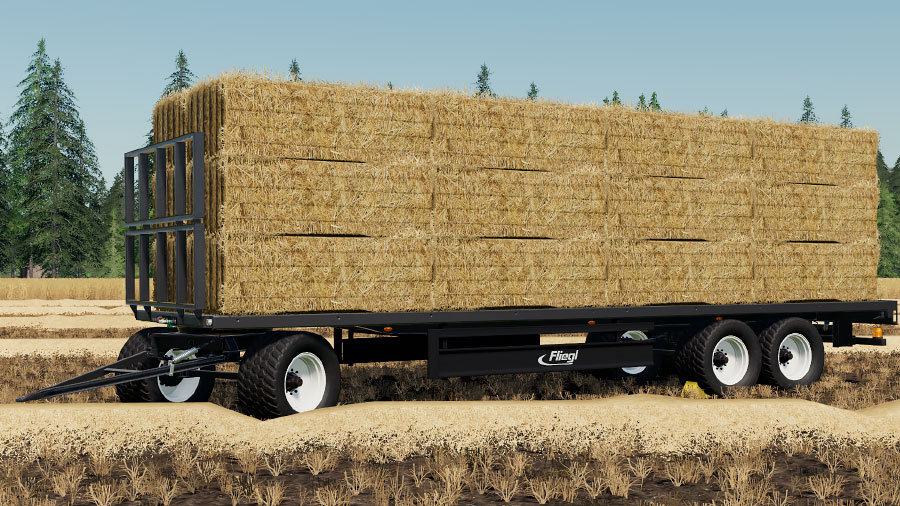 (Price: 16,000) – Autoloads these items:
12pallets
24square bales
30round bales
140egg cartons
2cotton
Fliegl DPW 210 Autoload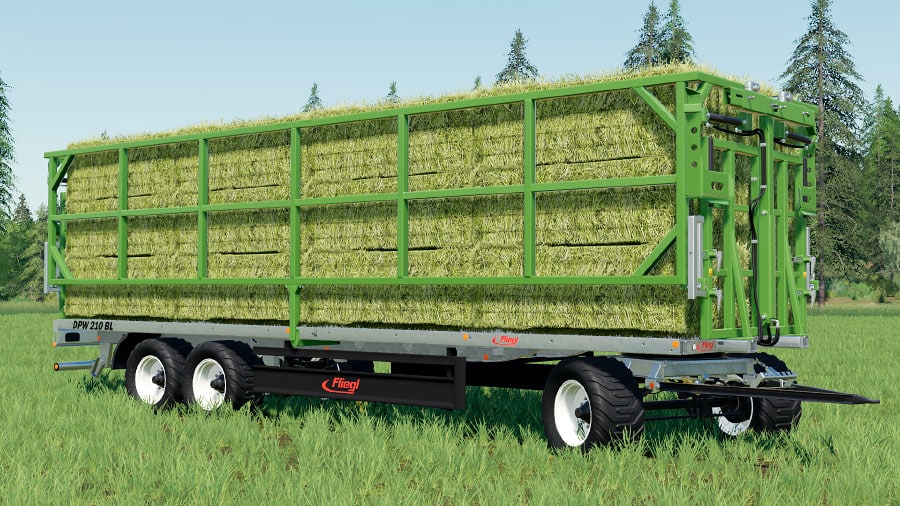 (Price: 26,000) – Accepts these items:
24square bales
26round bales
140egg cartons
2cotton
Hooklift Platform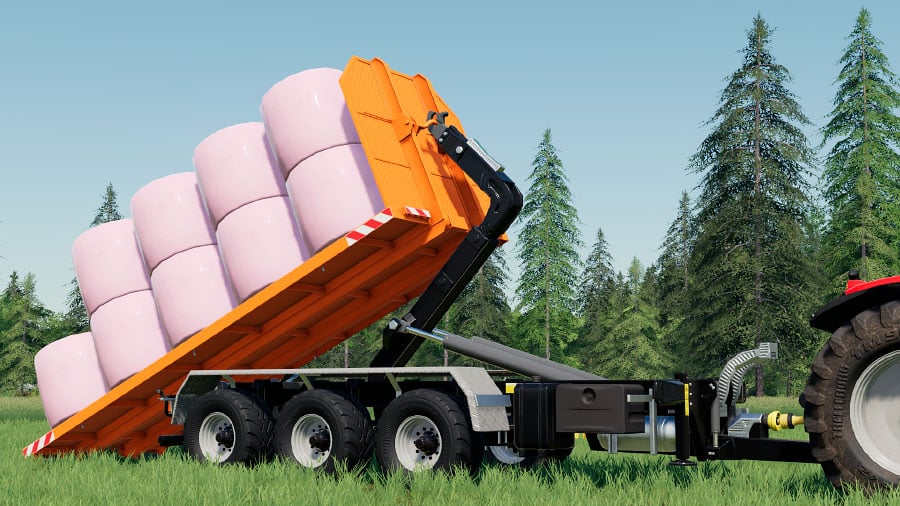 (Price: 9,000) – Has space for the following articles:
8pallets
18square bales
18round bales
110egg cartons
1cotton
Brilliant Unloading
What separates these trailers from most autoload models is the unloading. You have total control over where to put the load. And it's unloaded with pinpoint precision.
You can move the unloading spot sideways, forward or backward. You can even stack the round bales vertically.
Few other autoloading equipment come close when it comes to accurate unloading. Hats off to the modder.
More about this mod:
Mod: Autoload Trailers Pack
Modder: BD_Modding (Fallex-Gaming.)
Some will say it's cheating to use Autoload. Don't listen to them. These modded trailers are so good it's actually a shame not to use them.
Version 2.0.0.0 – New Configuration Options, Semi-Trailer
(Updated February 18, 2020) There isan update available for the brilliant pack of autoloading trailers. There are alot of changes and additions, here are some of the most important ones:
Thepack now has one Fliegle DPW 180, and not two. Instead, you have a lotmore configuration options for the single model, like changing the body of thetrailer.
Rotatingbeacon lights, underride guards, a fire extinguisher, a storage box, and a sparetire are just some of the new shop options for both Fliegl trailers.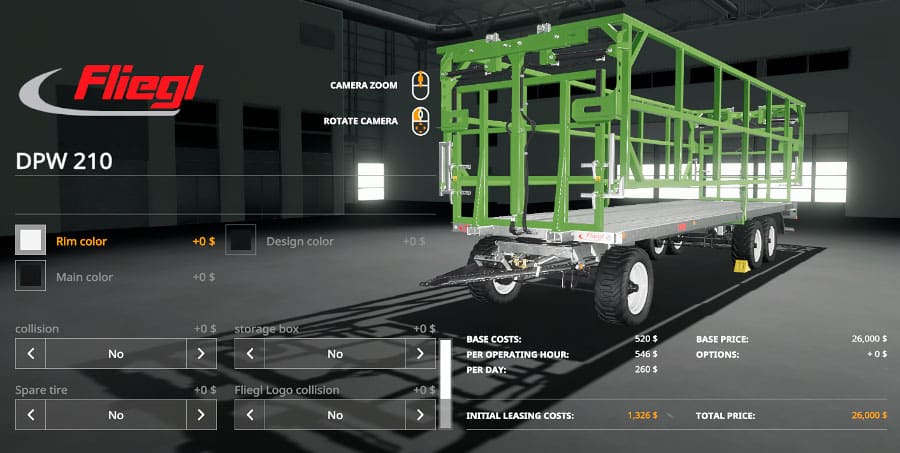 Semi-Trailer
The updatedmod includes new options for what you can load the trailers with. Need to haulEuro pallets or board pallets? All trailers are capable of that.
New! There's now a semi-trailer includedin the pack. It has much of the same configuration options as the Flieglsabove.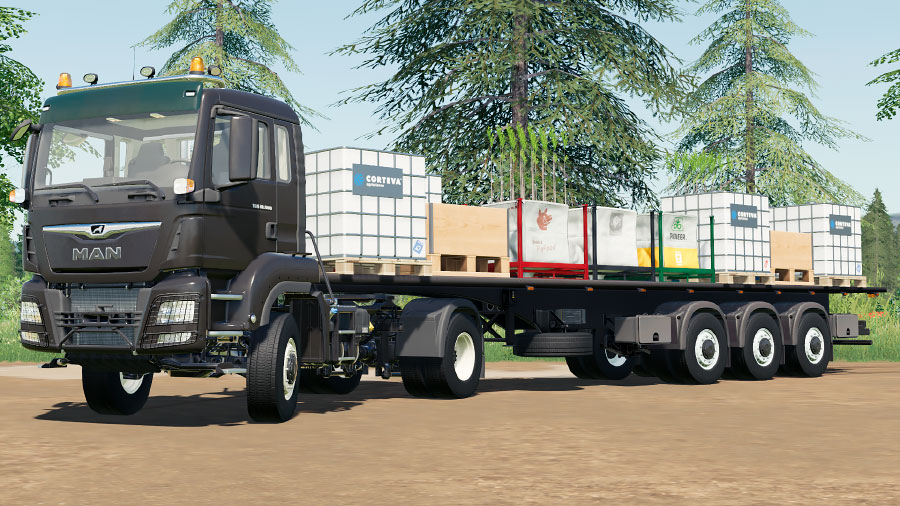 How to Download
You can get this pack of autoloading trailers from the official download page over at Uploaded. The blue button opens the download page.
Go to Download
We always use the modder's original download link when possible. Please let us know if there's a problem with the link. P.S. How to stay safe while downloading mods outsrefe Giants' Modhub.