Updated Farming Simulator 19 mod: The Dangreville B32T and B18T trailers pack, created by NicoPix's.
Here you have another set of trailers inspired by the real-life models produced by the French manufacturer Dangreville. The FS19 versions come with both two and three axles and an impressive amount of capacity options.
The add-on brings two base models to the game:
The tandem version – B18T.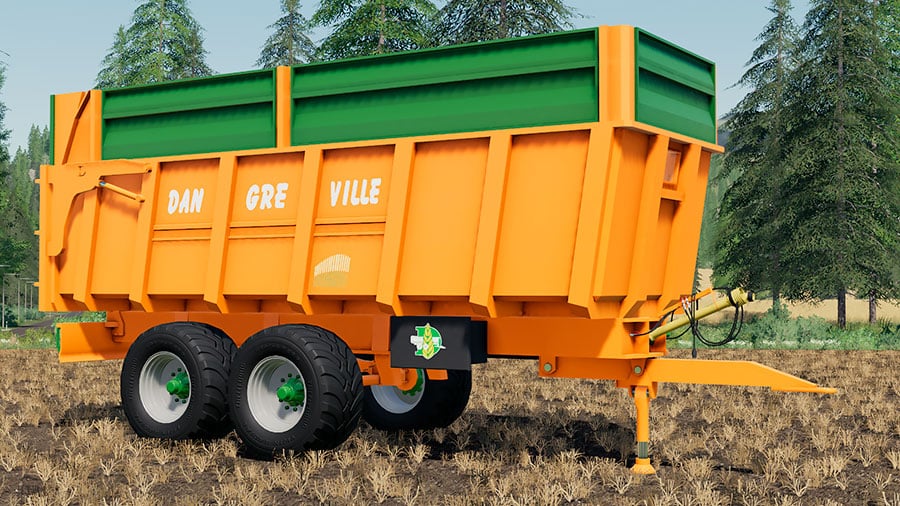 Base price: 45,200.
Capacities: 18,000, 19,100, 21,600, and 24,900 liters.
And the triple axle model B32T.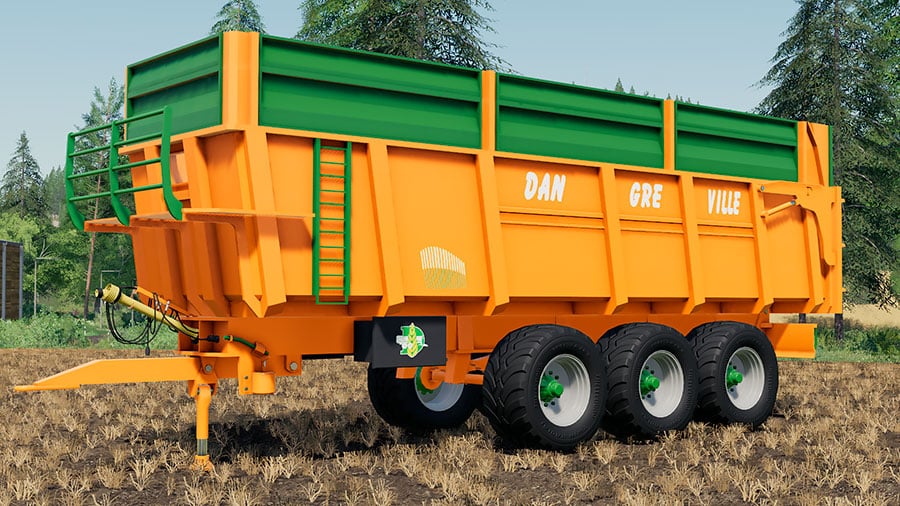 Base price: 45,200.
Capacities: 30,000, 33,600, 36,500, 37,200 liters.
Here are some of the features:
Color picker for the wall extensions (two colors.)
Working connection hoses and cables.
Wheel configuration options.
Dangreville B32T and B18T Trailers FS 19 Mod Specs
Brand: Dangreville.
Credits: NicoPix's.
Category: Trailers.
Base price: See above.
Unloading options: Rear door (two variants) or grain door tipping.
It accepts the following: Most FS19 solids.
Selectable colors: Yes.
Selectable wheels: Yes.
Wheel brands: Trelleborg, Nokian, Michelin, Lizard.
Extra trailer hitch: No.
Platforms: PC, Mac, PlayStation 4, and Xbox One.
Version 1.1.0.0 – Console Ready
(Updated April 6, 2020) There's a new version of the Dangreville trailers by NicoPix's in the Modhub. Here's the changelog:
Adjustment of the 3D model.
Minor corrections.
Console ready (Dangreville has greenlighted models of its products for console use.)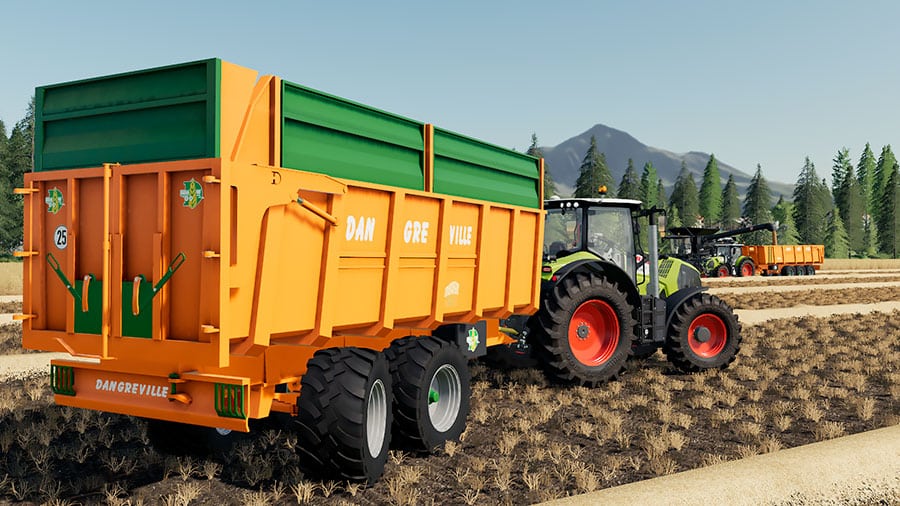 Download Info
NicoPix's's Dangreville trailers are inside the in-game modhub. If you're on PC or Mac, you can also download them from the FS website. The blue button takes you to the mod page.
Go to Download
This mod is an official Modhub mod. Please, do the modder a favor and only download it from the in-game hub or from its official mod page on Farming-Simulator.com.