And now, the Volvo FH16 Swap Body Pack forFarming Simulator 19. (Looking for the download link? Seebelow.)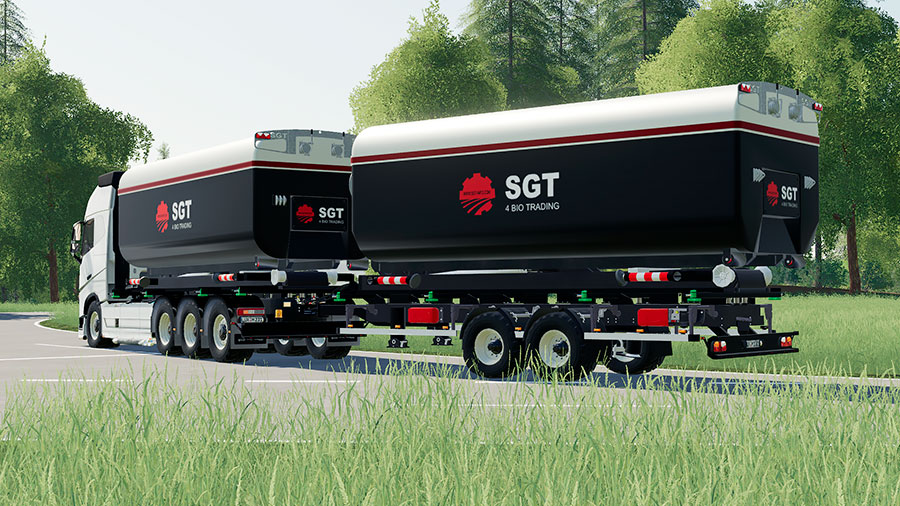 This is a set of applications and trailers that can be used with the Volvo FH16 Truck Pack. One of the applications is an ITRunner platform.
Togetherwith the mentioned Volvo trucks pack, it's one of the most flexible FarmingSimulator mods we've ever laid our hands on.
FS19 Volvo FH16 Swap Body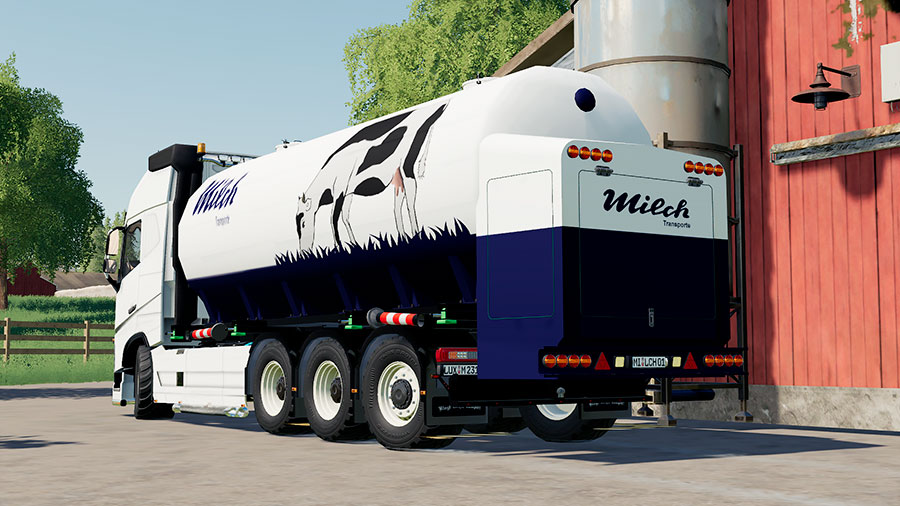 Here is the most of what you should know aboutthis Farming Simulator 19 mod:
Brand: Volvo.
Credits: Luxxmodding and R&M Modding.
Category: Volvo Aufbauten Pack.
Base price: From 1,000 to 68,000.
Capacity: Milk and water tanks: 18,000 liters – Slurry tank: 20,000 liters.
Selectable colors: No.
Errors? Nothing worth mentioning.
About the milk and water swap bodies: The lids must always be opened first before they can be filled.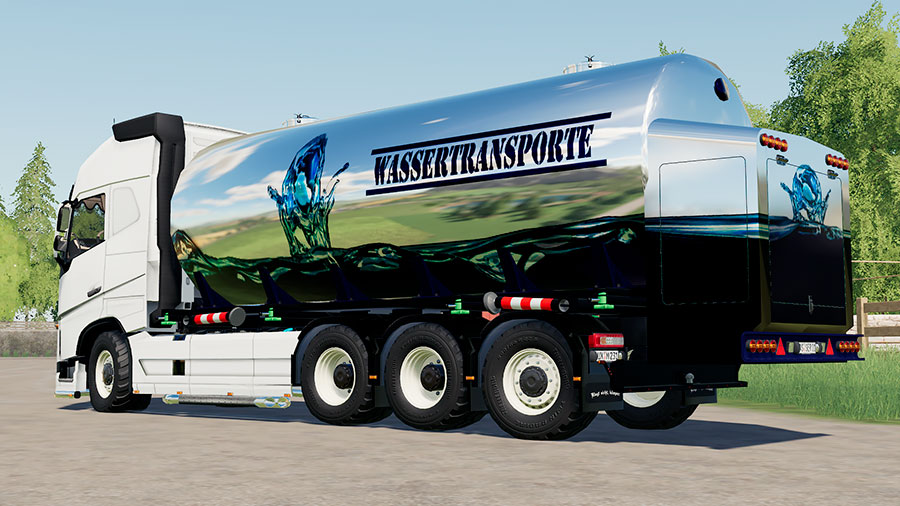 Attention Mod only compatible with the latest patch!

Included in the pack are:
- Bale swap body
- HKL semitrailer trailer
- HKL Bale plate
- HKL Slurry tank
- HKL swap body
- Milk tank swap body
- Water tank swap body
- Tandem swap bodies Trailer
- Triedem swap bodies Trailer

Luxxmodding and R&M Modding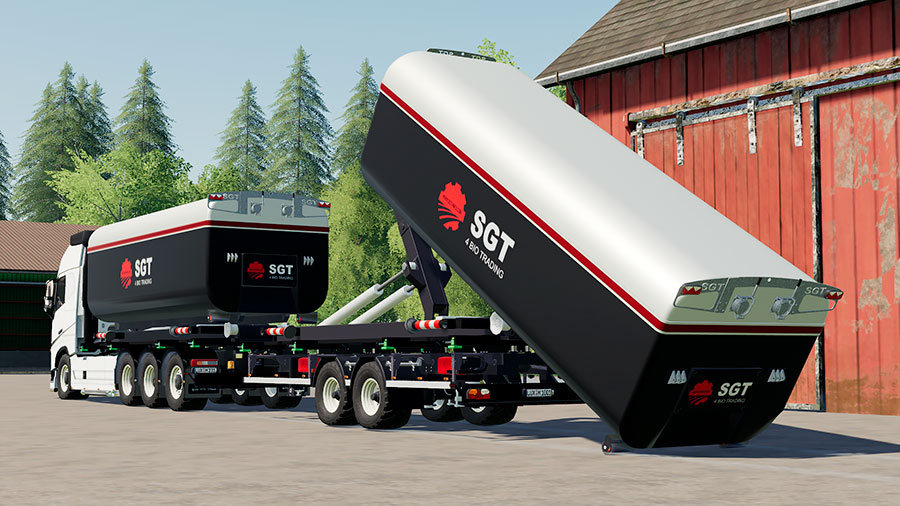 Version 2.0.0 – Now with Autoload
(Update July 24, 2019) The Volvo trailer pack just got an excellent upgrade. The flatbeds within the pack have now got Autoload. The capacity of each is 18 large square bales. They also accept round bales and pallets.
You should still download the trucks pack that accompanies the trailers (the link for the trucks is on this page.)
Here arethe most used keyboard commands:
U = Autoloadon or off.
Z = Togglewhat kinds of goods to load.
B = Changethe unloading position (it's visually guided by a marker.)
Y = Unload.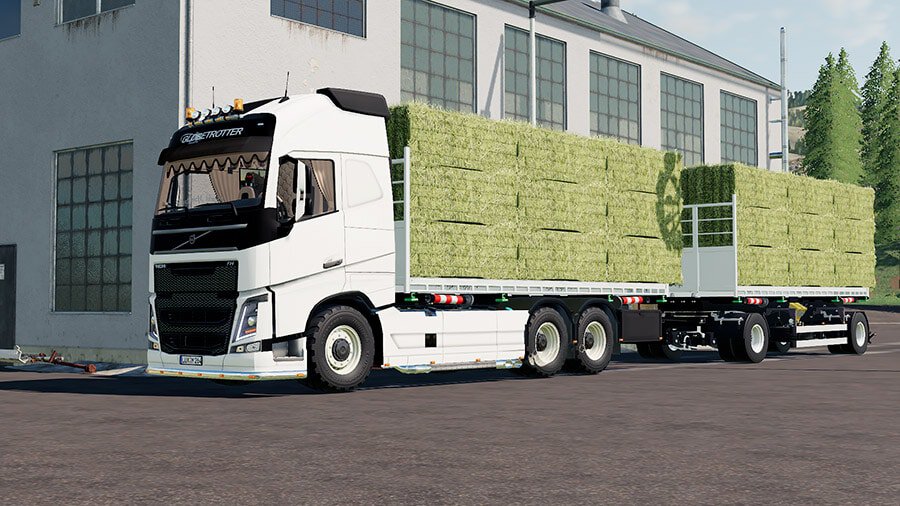 How to Download
This mod is hosted at Uploaded. The blue button below takes you there.
Go to Download
We always use the modder's original download link when possible. Please let us know if there's a problem with the link. P.S. How to stay safe while downloading mods outsrefe Giants' Modhub.