New FarmingSimulator 19 mod: The Veenhuis Premium Integral 16000 Slurry Tanker, remodeledand modified by CSS196.
This slurrytanker mod resembles one of the smallest, real-world Premium line tankers fromthe Dutch manufacturer Veenhuis. You can add a filling boom to it and changethe colors of the rims.
The packincludes two customized Samson injectors:
SD 700 –Cultivator and injector with a working width of seven meters.
TD 12 – Thisinjector has a working width of 12 meters.
FS19 Veenhuis Premium Integral 16000 Mod Specs
Brand: Veenhuis.
Credits: Giants Software, CSS, AGRO Farmers, and Monteur1.
Category: Slurry Tanks.
Base price: 54,200.
Capacity: 16,000 liters.
Working width: 15 meters without injectors.
Working speed: 17 kilometers per hour | 11 miles per hour.
Accepted: Slurry and digestate.
Selectable colors: Yes, for the rims.
Selectable wheels: Yes.
Wheel brands: Trelleborg and Nokian.
Extra rear hitch: Yes, for injectors.
Errors: No.
Platforms: PC and Mac.
Version 1.0.0.1 – Workswith Manure System
(UpdatedMarch 13, 2020) CSS'Veenhuis tanker is one of the first mods outside the official modhub that workswith Wopster's manure system.
You will,of course, have to install the Wopster mods to make the most out of the newversion…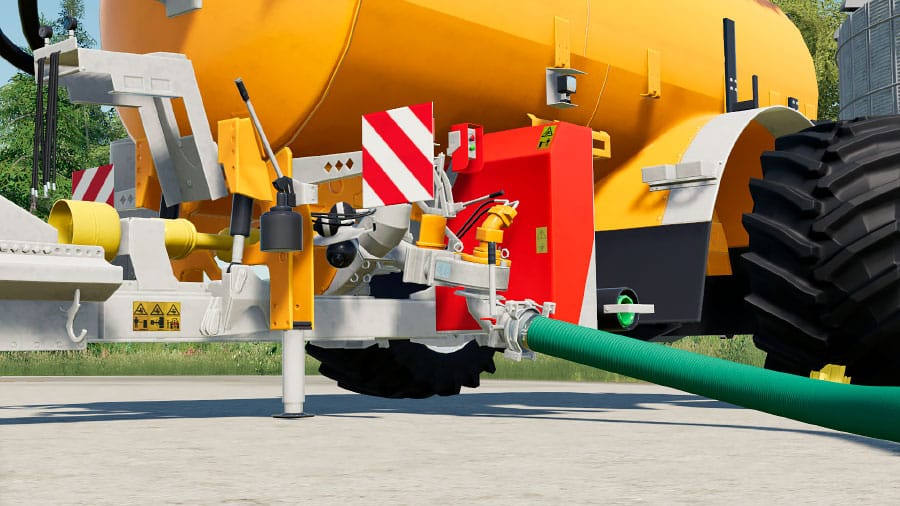 Version 1.0.2.0 –Adjustable Tire Pressure
(UpdatedMarch 22, 2020) Anew version of the Veenhuis slurry tank is available. The latest version usesWopster's tire pressure script. You can now lower or raise the amount of airinside the wheels.
This ishow you use the script in the game:
Hold Left Ctrl + Page Up or Page Down (sets the desired pressure.)         
Press Left Ctrl + P activates the chosen pressure settings.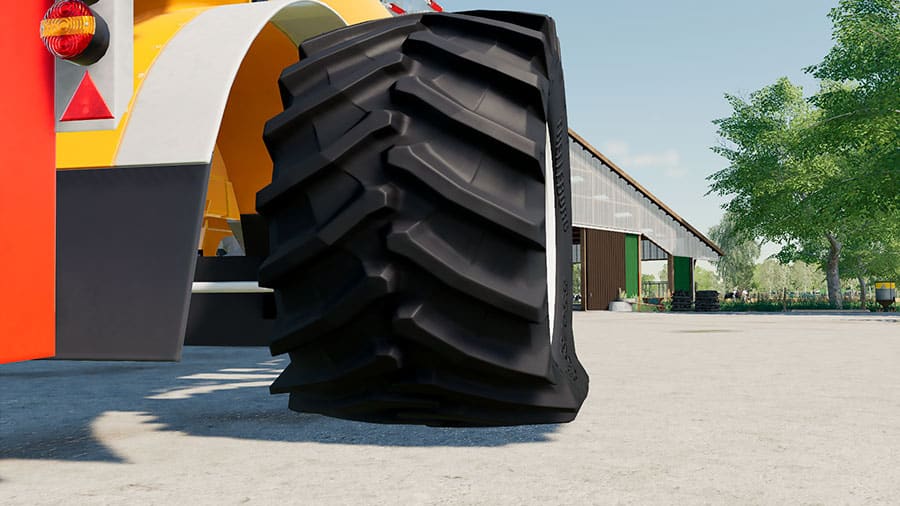 Where to Download
If you want to use this Veenhuis slurry spreader, you need to visit Sharemods, which is the modder's choice for file hosting. The blue button opens the download page.
Go to Download
We always use the modder's original download link when possible. Please let us know if there's a problem with the link. P.S. How to stay safe while downloading mods outsrefe Giants' Modhub.