FS19 mods presentation: Bruneau HSRB 5390 Livestock Trailer by SimulatorGAMES.
Some mightremember it from Farming Simulator 17. Now, SimulatorGAMES has made itavailable in FS19 as well. It's a great FS19 replica of the trailers made bythe French company Bruneau.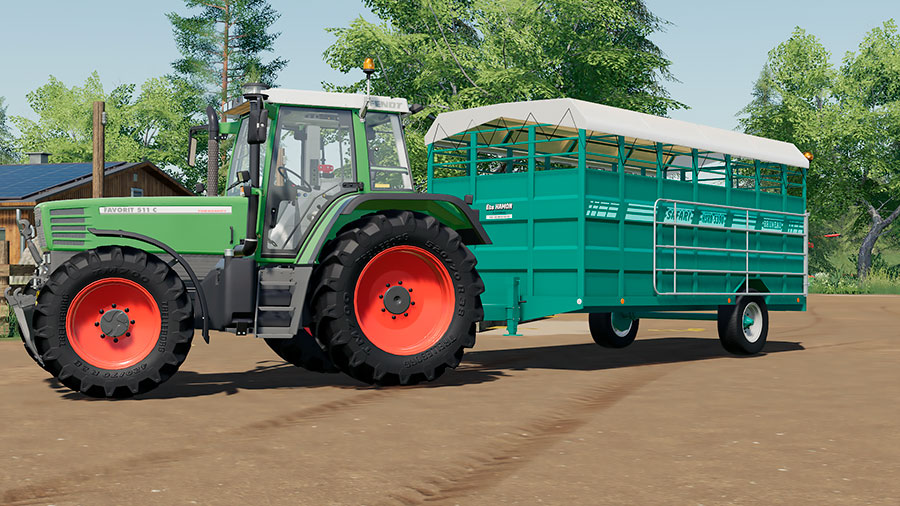 Controllable Parts
The rearbarriers and the front door (on the right side of the trailer) are mouse-controlled,controllers work as well.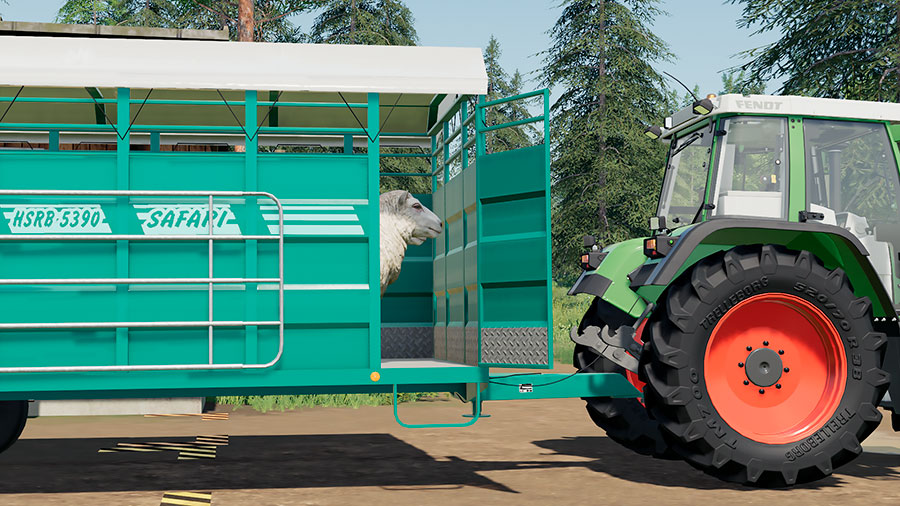 The topcover can be removed by pressing "N" if you're on a computer.See the help menu for closing and opening options on consoles.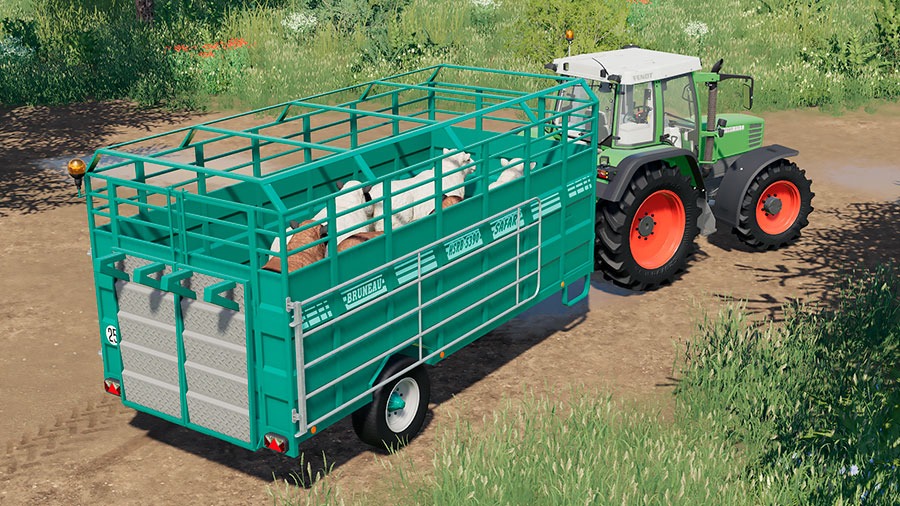 Bruneau HSRB 5390
I like thelooks of this animal trailer. Just be aware that it won't work with horses.Here are the facts:
Brand: Bruneau.
Credits: SimulatorGAMES.
Category: Animal Transport.
Base price: 8,700.
Capacity: 4 cows, 5 pigs, and 5 sheep.
Selectable colors: No.
Selectable wheels: Yes.
Wheel brands: Trelleborg and Lizard.
Extra rear hitch: No.
Errors: No.
Platforms: PC and Mac.
Download Guide
You can download the Bruneau livestock trailer directly from the Modhub inside FS19. Another option is to get it from its official mod page on farming-simulator.com. The blue button takes you there.
Go to Download
We always use the modder's original download link when possible. Please let us know if there's a problem with the link. P.S. How to stay safe while downloading mods outsrefe Giants' Modhub.