FarmingSimulator 19 mod presentation: The Case IH 935 Farmlift telehandler,modified by Dales_Farmer.
Finally, a proper Case IH telescopic handler for FS19! This good-looking boom lift is an excellent development of the New Holland telehandler pack that Dales_Farmer released some time ago.
935 Farmlift In-GameFeatures
The Case IH935 Farmlift has an impressive reach, which is almost as good as the one youget with the Claas Scorpion 1033, from the Claas DLC.
Wheels – You can buy several types ofwheels for your telehandler, like Nokian Communal tires (standard or wide)or Michelin (standard or multipurpose.)
Design – You have the option to equip theCase with a beacon light. Or you can let it be.
The door opensand close. The window inside it is separated and animated too. Just use a mouseor a controller.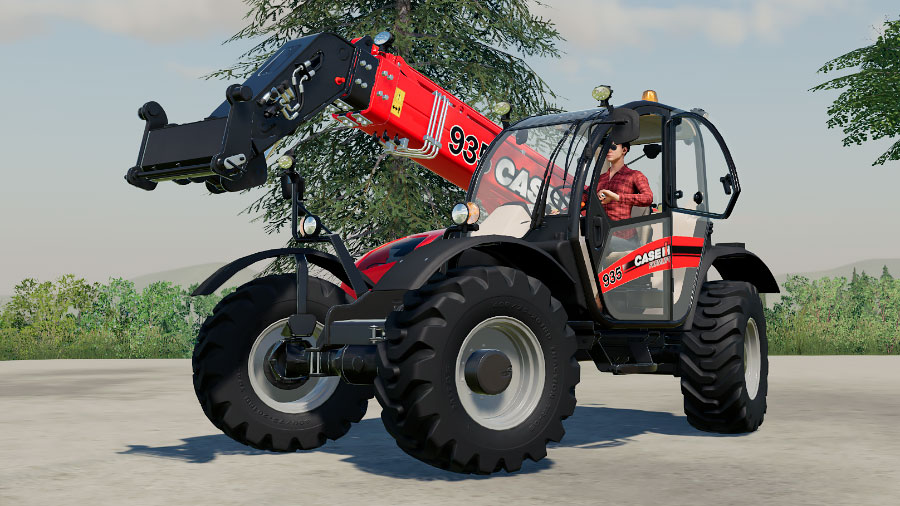 Trailer Hitch
The Farmlift935 has a trailer hitch. It works with certain implements and trailers that havea turntable design, like some of the Fliegl bale trailers.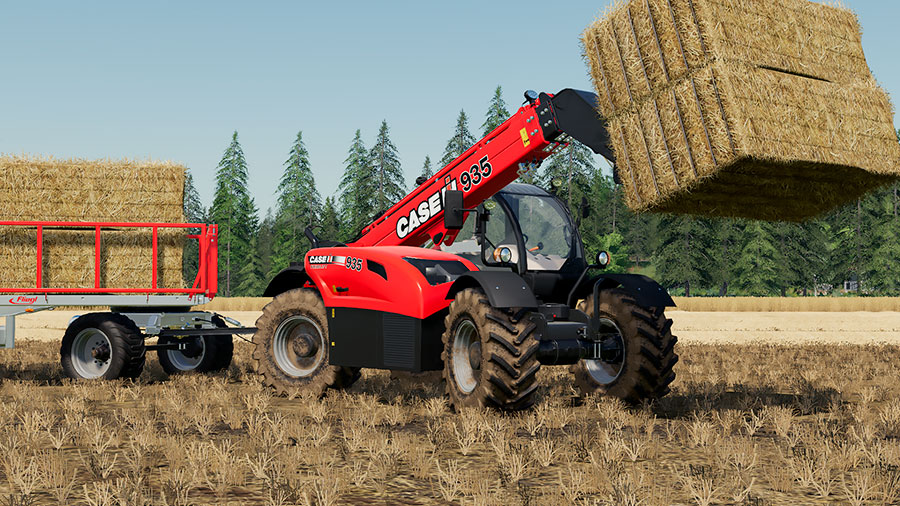 FS19 Case IH 935 FarmliftMod Specs
The Casetelehandler is a sight for sore eyes! It looks darn good, and the engine soundsare splendid, as well. Kudos to the modder for making a Case IH version of hisalready super telehandler mod.
Brand: Case IH.
Credits: Giants Software, Dales_Farmer.
Category: Telehandlers.
Base price: 95,955.
Engine configurations: 1.
Power range: 133 horsepower.
Top speed: 40 kilometers per hour | 25 miles per hour.
Selectable colors: No.
Selectable wheels: Yes.
Wheel brands: Mitas, Trelleborg, Michelin, and Nokian.
Errors: No.
Trailer hitch: Yes.
Platforms: PC, Mac, XB1, and PS4.
Where to Download
You can download the Case IH telehandler directly from the modhub inside the game. If you're on PC or Mac, you can also get it from the official mod page on the FS website.
Go to Download
This mod is an official Modhub mod. Please, do the modder a favor and only download it from the in-game hub or from its official mod page on Farming-Simulator.com.