FarmingSimulator 19 mod showcase: The Smyth, twin axle, Super Cube trailer, createdby Lunchbox.
Here youhave a magnificent FS19 replica of the real-world double axle silage trailer, whichused to come out of the Smyth Trailers plant in Garryhill, Ireland. 4D Moddinghas done an outstanding job making the game version look very much like thereal thing.
Super Cube In-Game Features
You can select the capacity for your Smyth trailer. One version can haul 28,000 liters.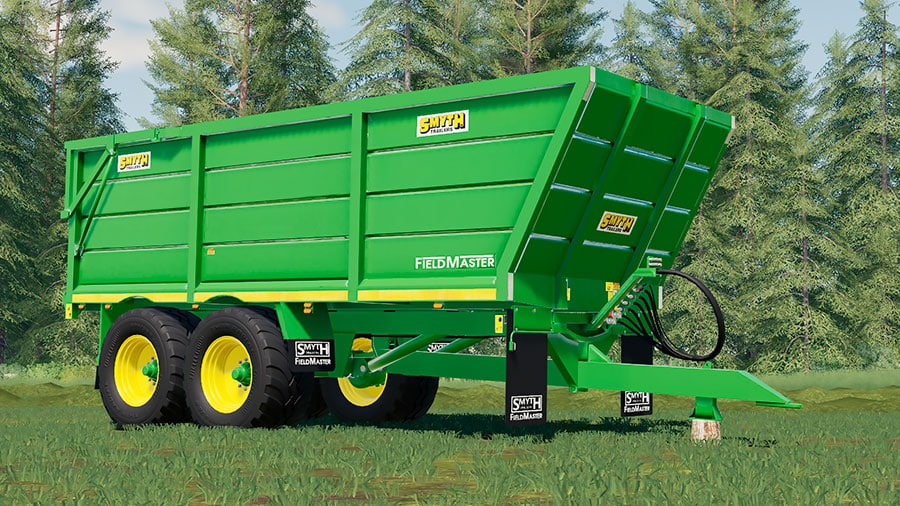 Then, there's one version that loads 33,850 liters, thanks to the extended walls.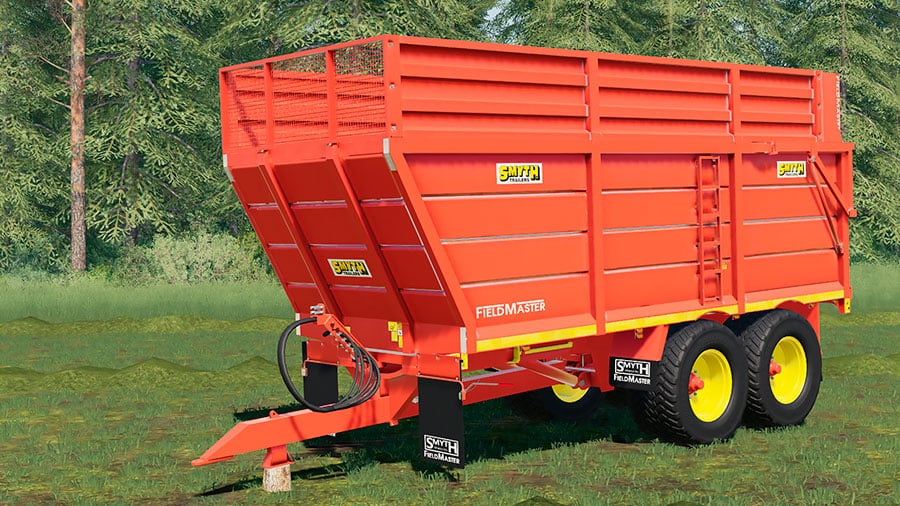 Wheels – You have several buyable wheel configurations,from brands like Trelleborg and Michelin. There are standard sized wheels andwider versions available.
Design – Your trailer can have a toolboxbeneath the dump box. You can also add country-specific license plates to therear of the trailer.
Tip Options
The SmythSuper Cube add-on has selectable tip options. Its connection hoses and cableswill attach to the tractor pulling it.
There'salso a rear trailer hitch, making it possible to create a road train if youwant.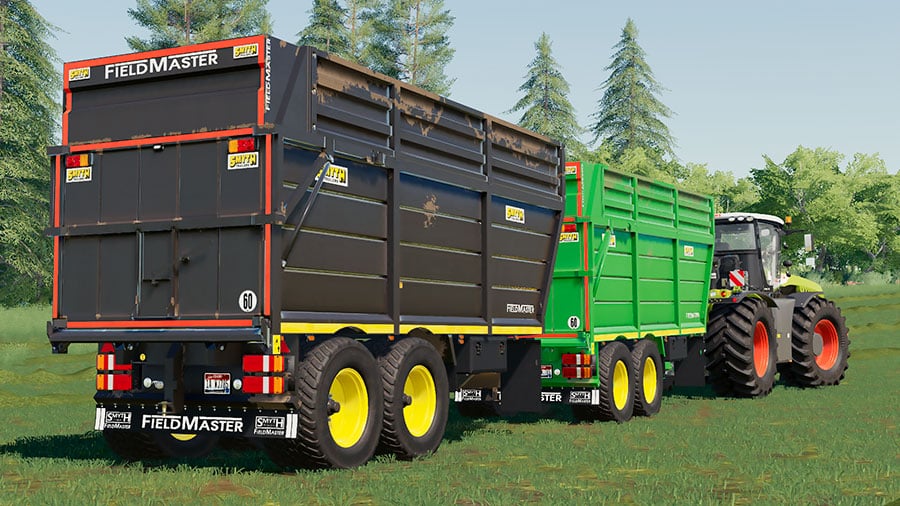 FS19 Smyth Super Cube ModSpecs
The Smythtrailer is another fantastic FS19 addon from 4D modding. The trailer is anexcellent example of modding brilliance.
Brand: Smyth Trailers.
Credits: 4D Modding.
Category: Trailers.
Base price: 24,500.
Capacity: 28,000 liters or 33,850 liters.
Accepted: Most of the FS 19 solids.
Tip options: You can unload through the rear door or the grain door.
Selectable colors: Yes.
Selectable wheels: Yes.
Wheel brands: Lizard, Nokian, Trelleborg, and Michelin.
Extra rear hitch: Yes.
Errors: No.
Platforms: PC and Mac.
No errors.But the trailer did some minor wobbling in the shop, without affecting theactual gameplay, though.
Where to Download
4D Modding has created a release post on Facebook for the trailer. Look for the download link at the bottom of it. And be sure to read the download instruction carefully.
We always use the modder's original download link when possible. Please let us know if there's a problem with the link. P.S. How to stay safe while downloading mods outsrefe Giants' Modhub.