FS 19 modshowcase: The Fliegl TMK 266 Bull trailer, modded by Farming Pic's by Chikoand DopseModding. Looking for the download link? It's at the end of thepresentation.
Updated November 4, 2019: There's another version, with more features, available here.
I'mpresenting the Fliegl Bull trailer for nostalgic reasons. It was my favoritebulk transportation rig back in FS 2015. It's nice to see it again inFarming Simulator 19.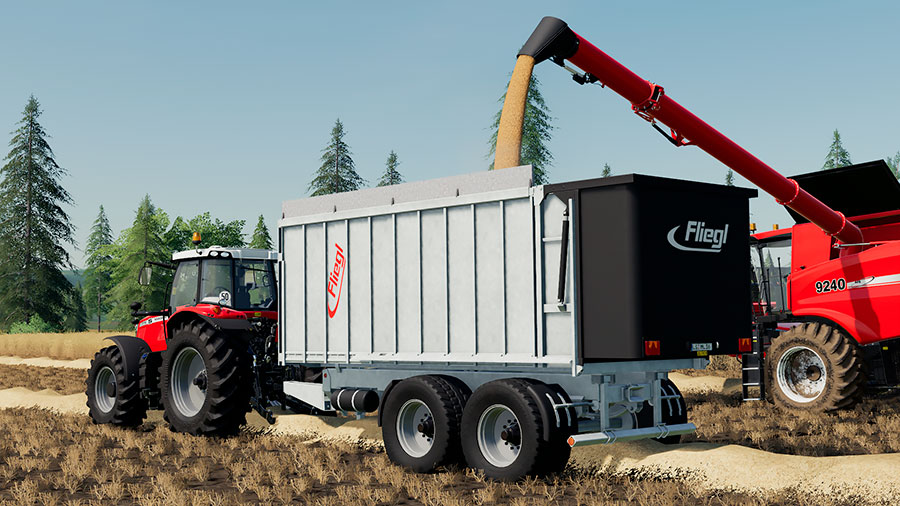 Limited Options
You can addan extension to the trailer, but it won't change the capacity. And that's it.No color options, no wheel options, or connection hoses.
It'ssupposed to be a push-off trailer. But when off-loading stuff, there's nothingvisible, pushing the load out of the box... But it looks excellent,with updated FS19 textures.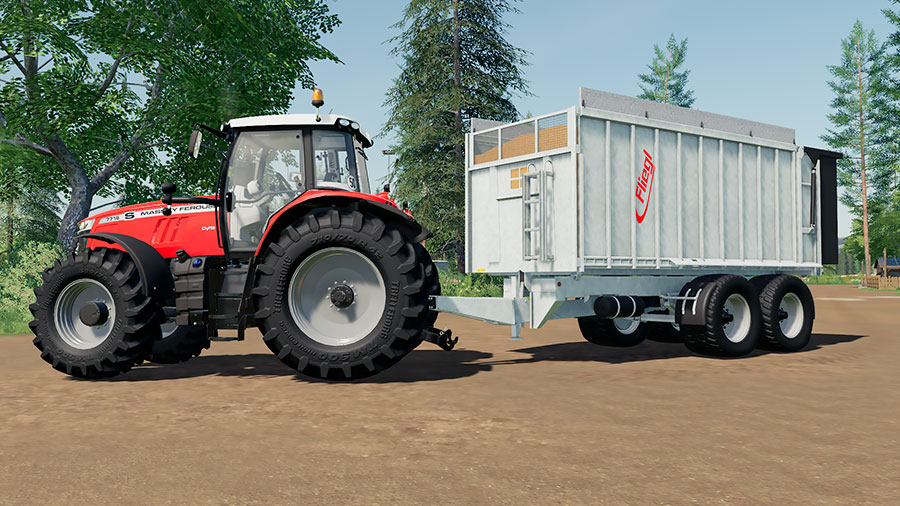 Road Train Friendly
It'spossible to hook up another trailer to the Fliegl Bull, thanks to the extratrailer hitch. Note that you can only empty the last tipper in the chain. Tounload trailers closer to the tractor, you need to detach the last one first.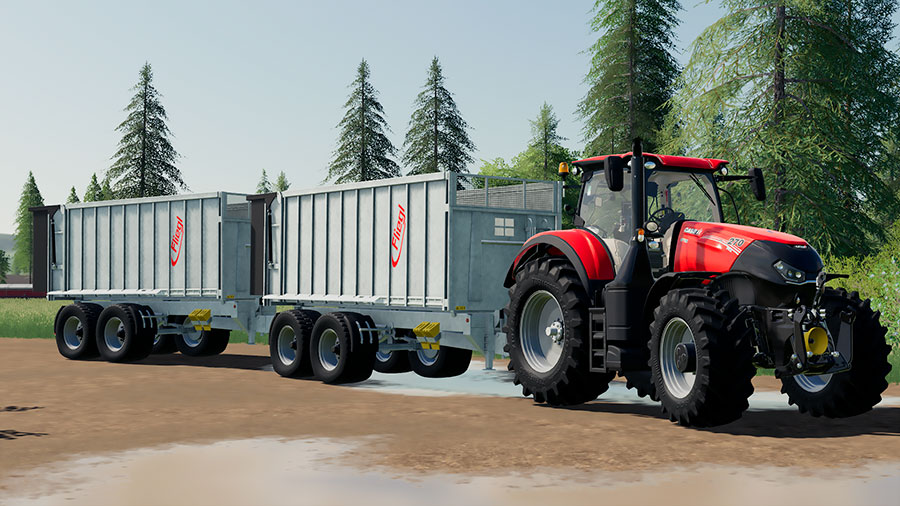 FS19 Fliegl TMK 266 Bull
What theFliegl trailer is lacking in features are made up by its charm and good looks.Want more information?
Brand: Fliegl.
Credits: Giants Software, Farming Pic's by Chiko, DopseModding.
Category: Trailers.
Base price: 37,000.
Capacity: 32,000 liters.
Accepted: All types of Farming Simulator 19 solids.
Tip options: Through the rear door.
Selectable colors: No.
Selectable wheels: No.
Wheel brands: Michelin.
Extra rear hitch: Yes.
Errors: No.
Platforms: PC and Mac.
Where to download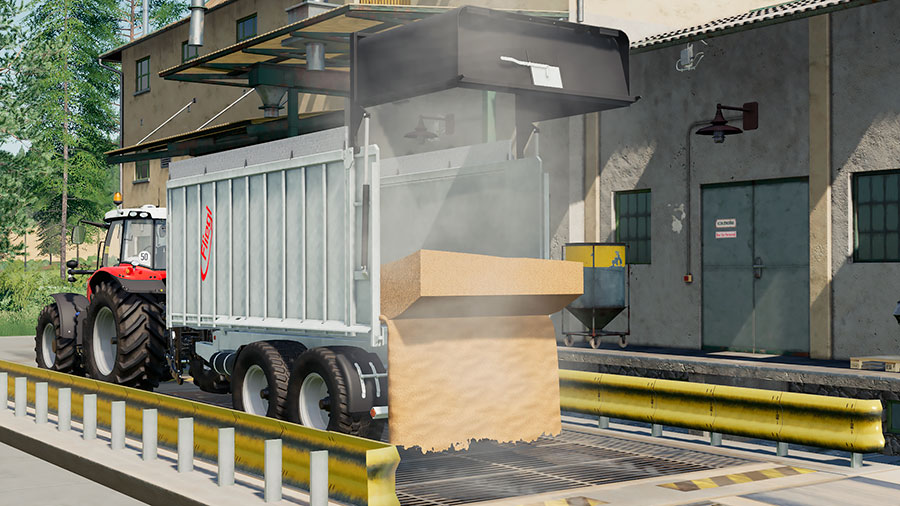 You need to visit Sharemods to download the trailer. The blue button beams you off to the official download page.
Go to Download
We always use the modder's original download link when possible. Please let us know if there's a problem with the link. P.S. How to stay safe while downloading mods outsrefe Giants' Modhub.