The timehas come to download the Fliegl Greenline/DHKA 350 semi-trailer for FarmingSimulator 19(the download link is below.)
(Blast from the past: Please be aware that this mod was released some time ago. It's just that we haven't been able to present it until now.)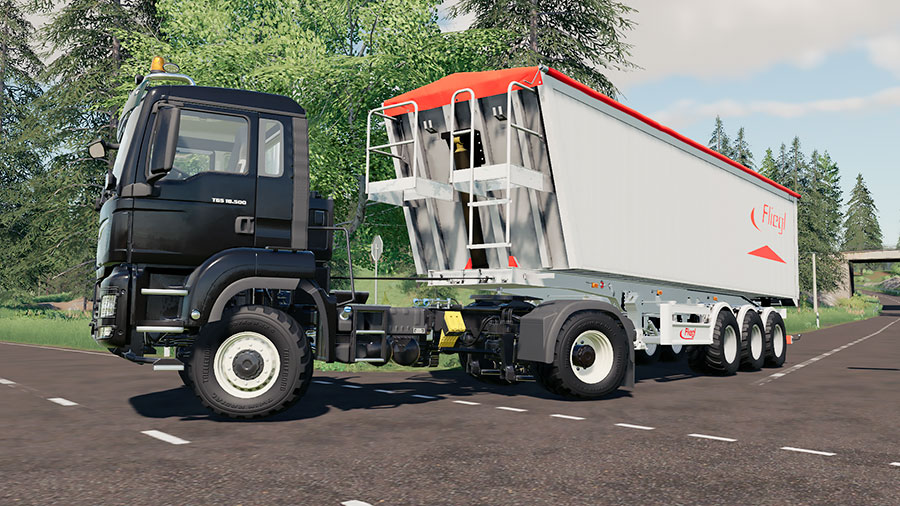 The FlieglGreenline trailer is a familiar sight for many players that used it in bothFarming Simulator 2015 and FS17. It was converted to FS19 some time ago (sorry,we haven't been able to write about it sooner...)
Some Config Options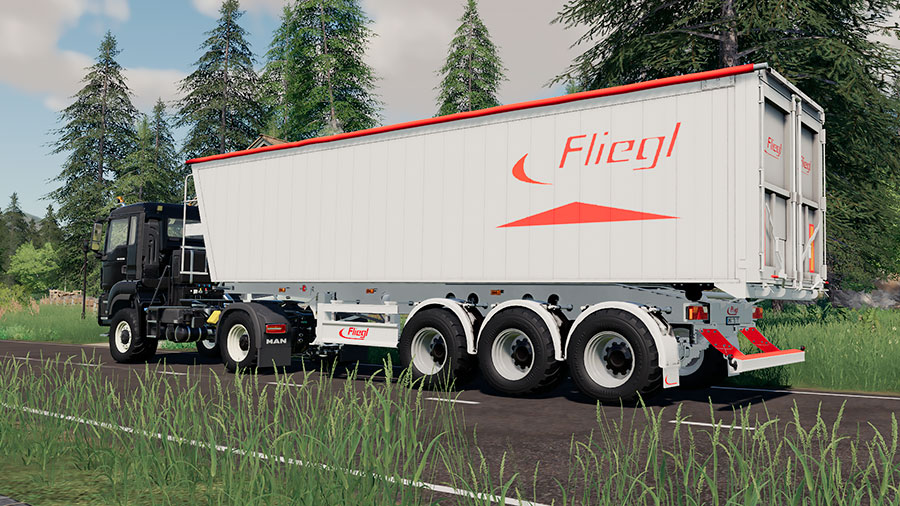 This FS19mod is based on the real-world Fliegl DHKA 350 tipper trailer. The gameversion accepts almost anything you want to transport. It also comes with atarp for protecting your goods...
There are acouple of wheel setup options (regular and wide). But it would have beennice if we could have changed the colors of both the body and the tarp, whichisn't possible with this version unfortunately.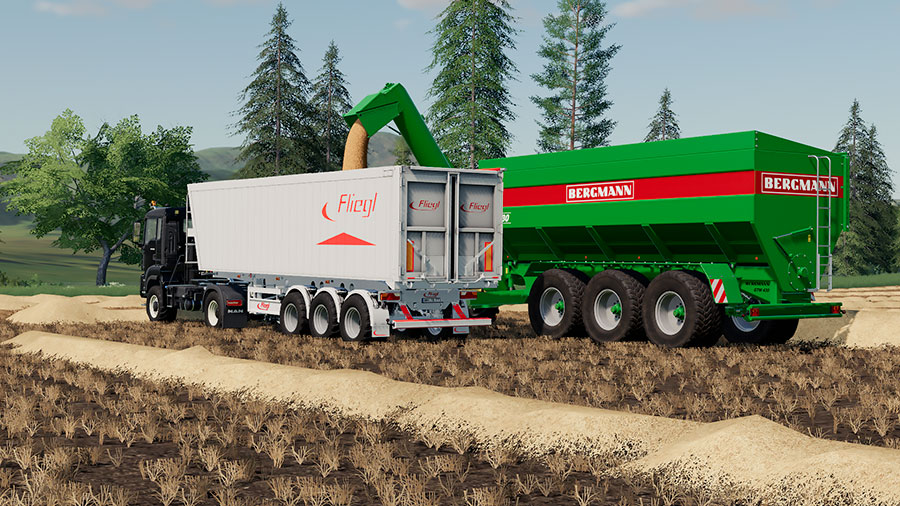 FS19 Fliegl GreenlineTrailer
Here isthe most of what you should know about this FS19mod:
Brand: Fliegl.
Credits: (FS15)Der Bachl, MR.Deez, (FS17 and FS19) DeutransPaule.
Category: Trailers.
Base price:54,800.
Capacity: 49,000 liters.
Tip options:Rear doors.
Selectable colors: No.
Selectable wheels: Yes.
Wheel brands:Trelleborg and Michelin.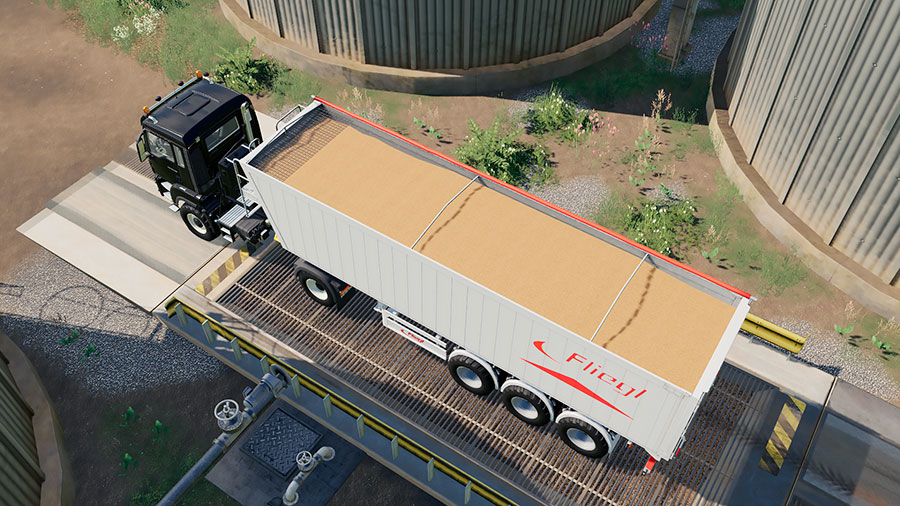 Download Here
You can download the Fliegl trailer to your mods folder by clicking on the blue button below.
Go to Download
We always use the modder's original download link when possible. Please let us know if there's a problem with the link. P.S. How to stay safe while downloading mods outsrefe Giants' Modhub.