The time has come to download the SchmitzCargobull semi-trailer for Farming Simulator 19. It's perfect for transporting a lot ofpallets at the same time. It's also one of the easiesttrailers to load, thanks to the walls.
No Autoload: Maybe you were hoping for an Autoload trailer. Sorry. This one isn't. You have to load and unload your commodities manually.
(Updated February 4, 2020) Scrap that! There's a new version available, which has Autoload. See below.
The cool thing about this trailer is that you can both load and unload it from three sides. Both side curtains open. The same goes for the rear door.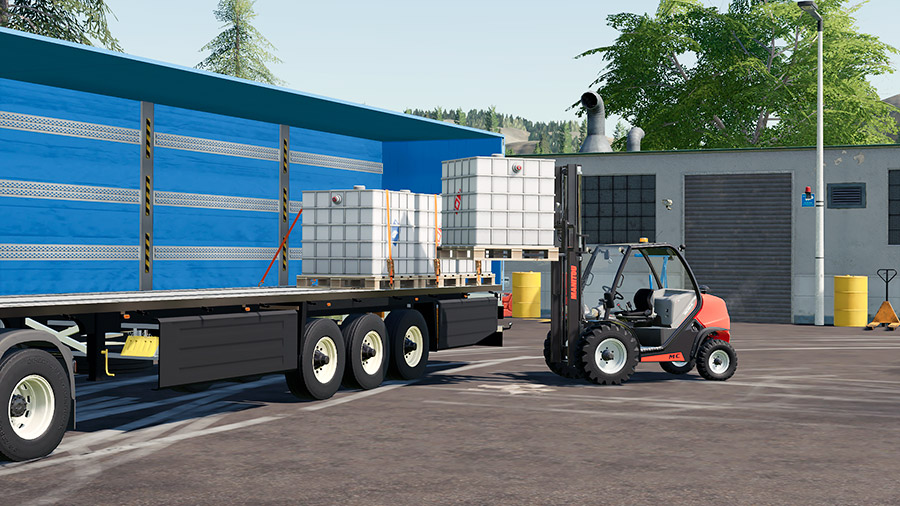 Schmitz CargobullSemi-Trailer Fast Facts
Brand: Schmitz Cargobull.
Modder: HoFFi (FS17) & Ap0lLo.
Base price: 38,900.
Autoload: Yes, to some degree.
Selectable colors: Yes - Both body and rims.
Selectable wheels: Sort of - With or without steering axle.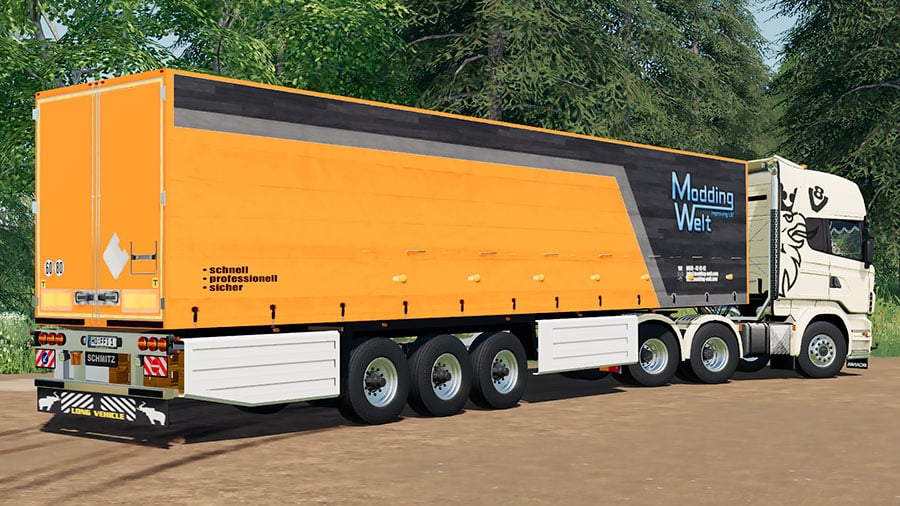 We honestlydon't miss the autoloading feature with this trailer. It is pure fun using aforklift to put stuff onto it. And if you buy a placeable ramp, you can enterthe trailer with your forklift from therear.
Version 1.0.0.1 – Now withAutoload
(Updated February 4, 2020) Now, the trailer has Autoload. The new version has EasyAutoload installed.
Whenenabled, use the F1 help menu as a guide to get the autoloading going.
But, but, but… You can only use Autoload with different types of pallets and not stuff like bales, for example.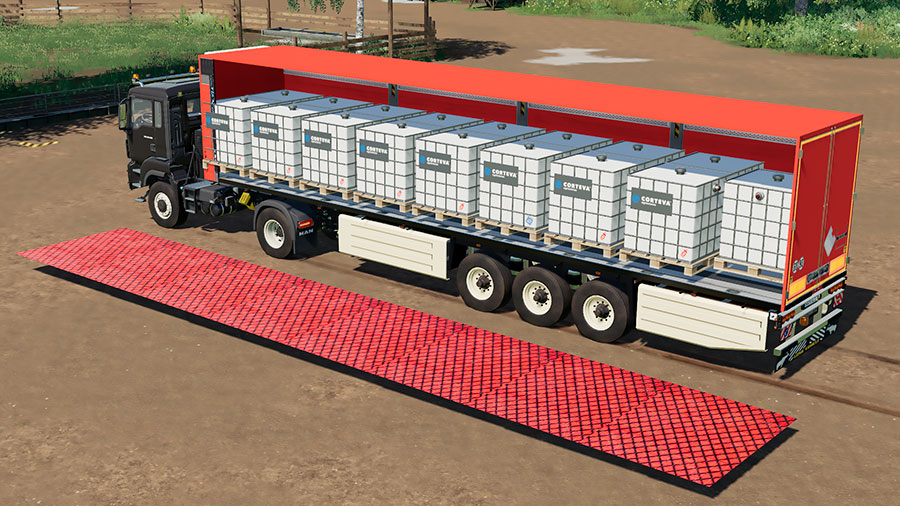 Other Changes
Thereare other changes too:
The trailer now has a rotating beacon light.
You can label your load as dangerous. Just buy the sign in the shop.
There are more wheel options, the mud flaps sway, and you can turn on trailer refrigeration with the button "B."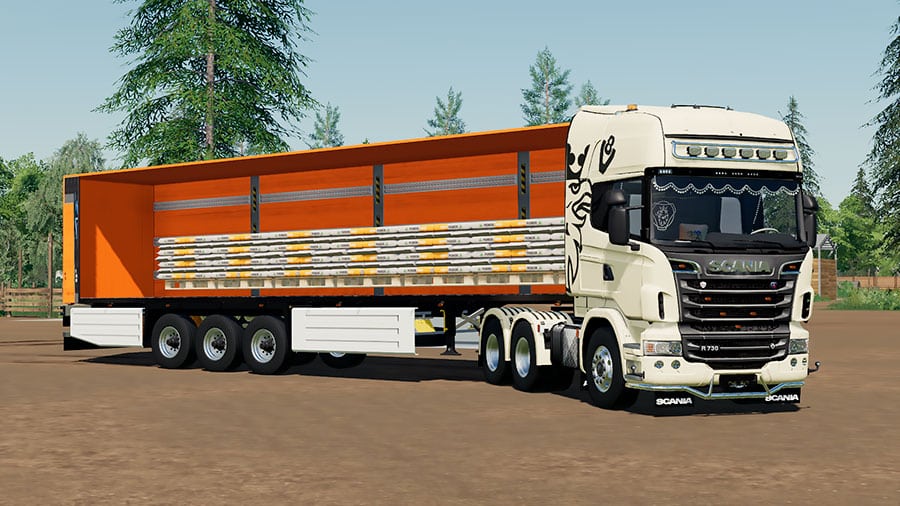 Some Minor Hiccups
Yes, you can cool down your load by pressing the "B" button. But "B" is also the button for toggling the different unloading positions. I got an LUA error from the shared button function. And the unloading marker didn't show.
Youmight have to fiddle with the input bindings to get it to work.
Another minordetail is how some of the pallets are a tad too big for the trailer whenusing autoload. You will see parts of the pallets sticking out of the sidecurtains.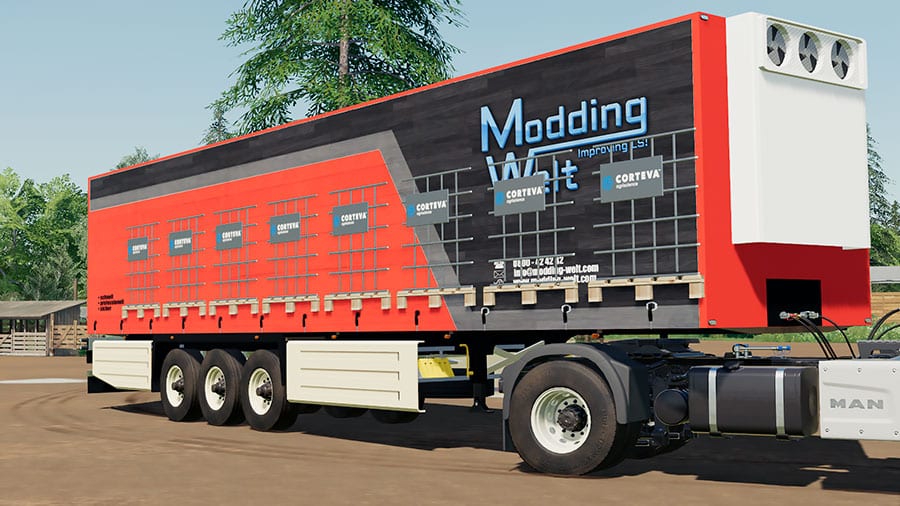 How to Download
The big and blue button below opens up the modder's own download page for the semi-trailer.
Go to Download
We always use the modder's original download link when possible. Please let us know if there's a problem with the link. P.S. How to stay safe while downloading mods outsrefe Giants' Modhub.