FS 19 addon showcase: The Strautmann Magnon 560 DO self-loading forage wagon, modified by the FBM Team.
The mod is a reskin of the Krone ZX 560 GD, which came with Farming Simulator 19. In true Forbidden Mods fashion, the modified version has some extra goodies that the base game Krone doesn't.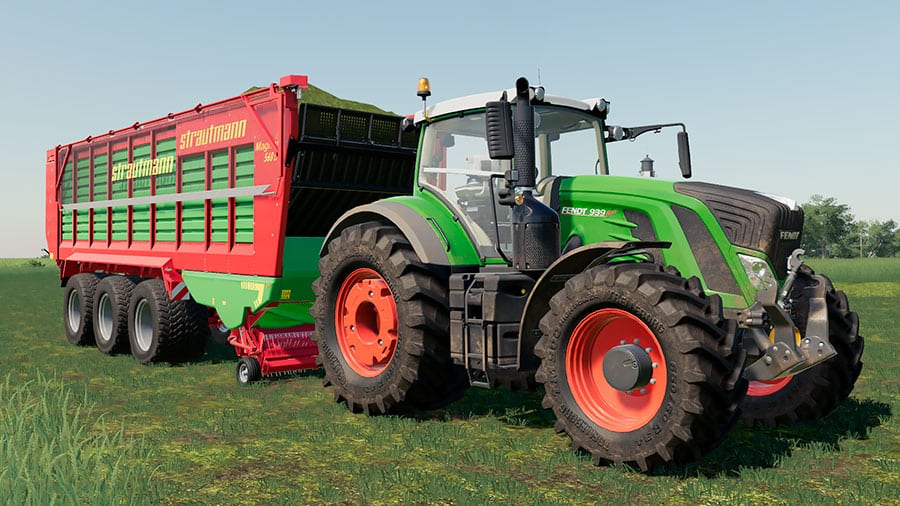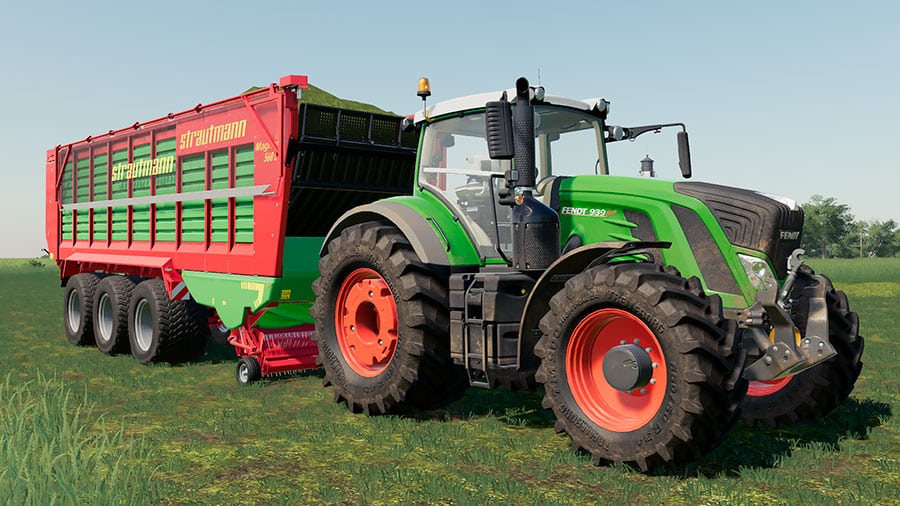 Close to Reality
Although it's a Krone with a different paint job and logos, the FS 19 Strautmann self-loading forage trailer also looks very much like the Magnon trailers, which Strautmann will reveal at AgriTechnica 2019.
The only thing, really fictitious, about the mod version, is the model number. The CFS 430, CFS 470, and CFS 530 are the real-world models, but not the 560…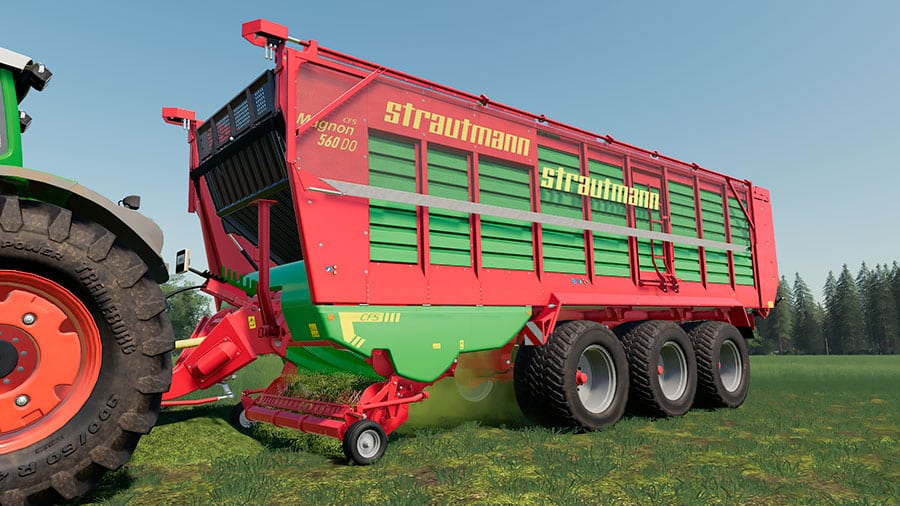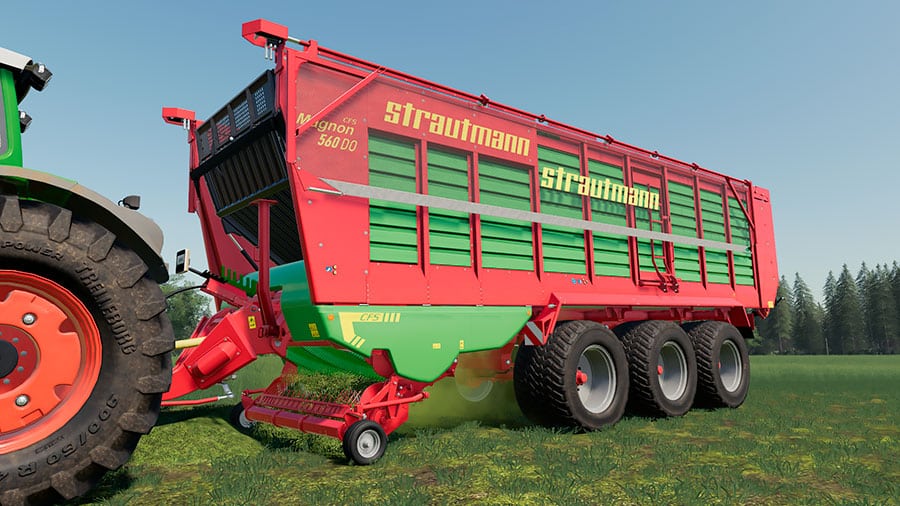 More Options
The Strautmann Magnon 560 DO addon has more options than the Krone trailer. You can add different logos to it. You can also put a display to the front of the trailer that displays the fill level of the trailer.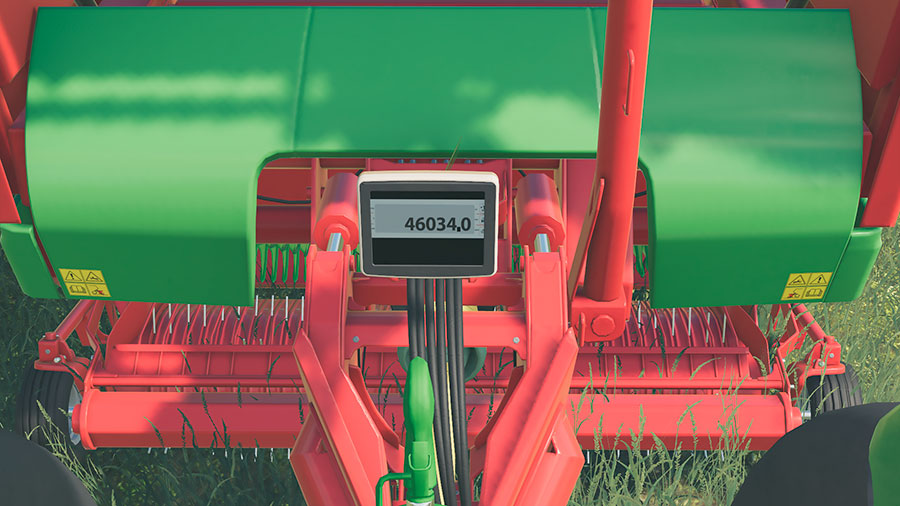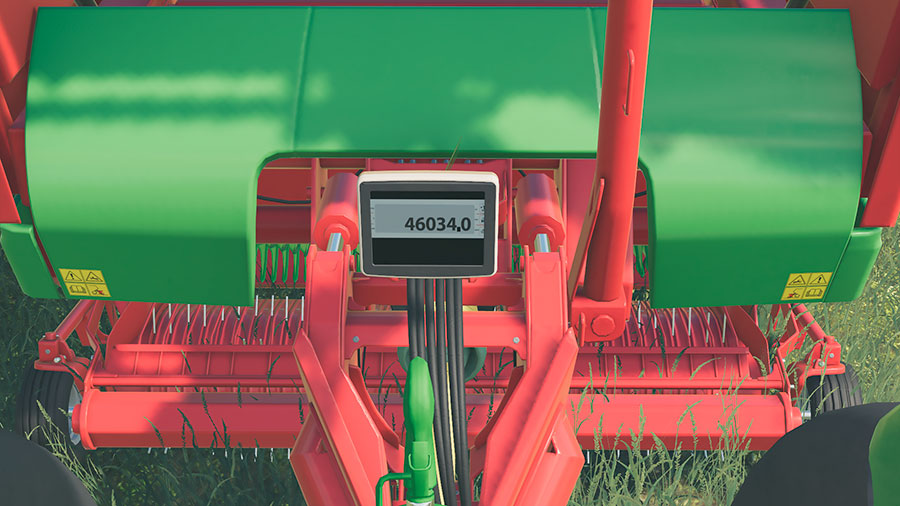 You can add a logo to the rear as well.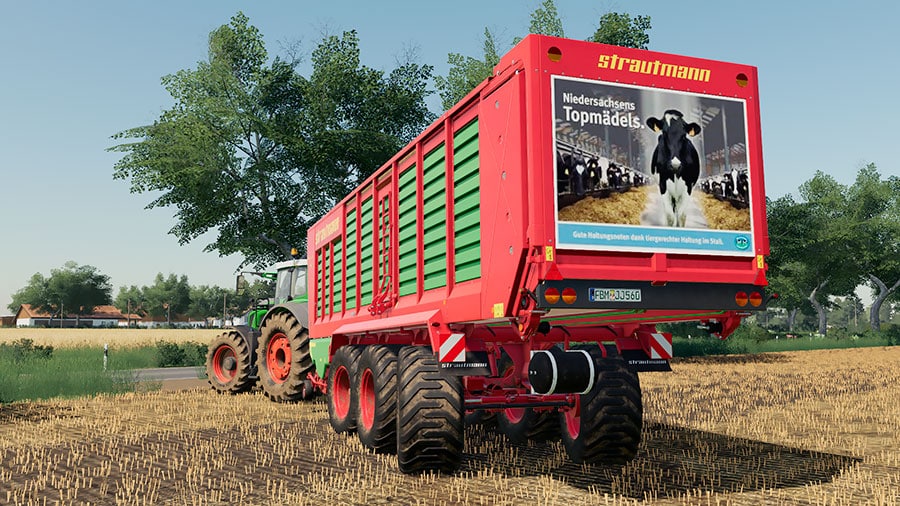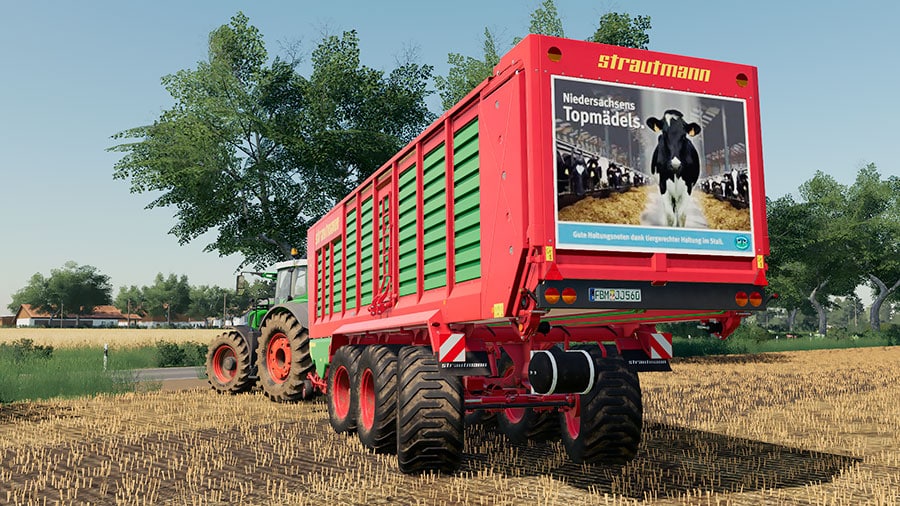 FS 19 Strautmann Magnon 560 DO
It's another great-looking mod from the talented people that makes up the Forbidden Mods Team. It's also relevant, considering Strautmann's reveal of the Magnon forage wagons as one of its new product lines in 2019.
Brand: Strautmann.
Credits: Giants Software, [FBM] JensJupp, and [FBM] Muaxer.
Category: Loading Wagons.
Base price: 165,000.
Capacity: 56,000 liters.
Working speed: 20 kilometers per hour | 12 miles per hour.
Accepted: Chaff, grass, straw, hay, and silage.
Tip options: Rolling floor through rear door.
Selectable colors: Yes, some for the rims.
Selectable wheels: Yes – Standard and wide.
Wheel brands: Trelleborg and Michelin.
Extra rear hitch: No.
Errors: No.
Platforms: PC and Mac.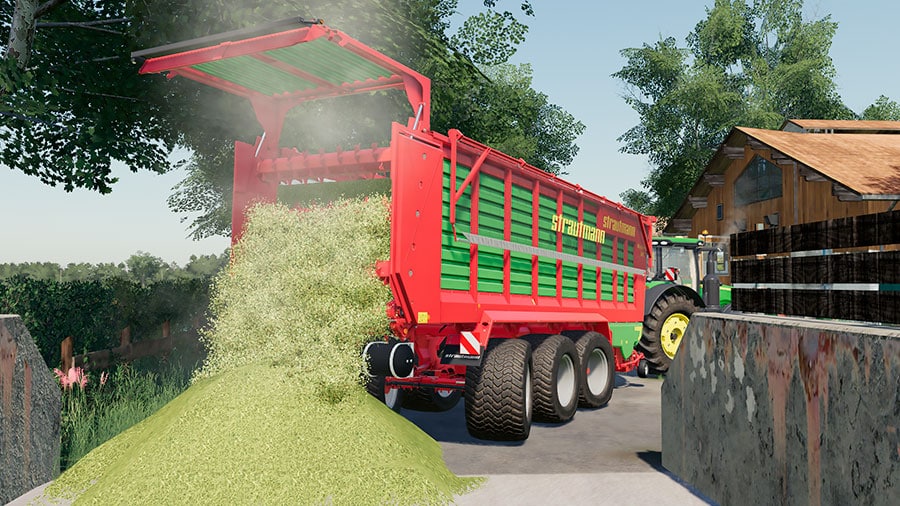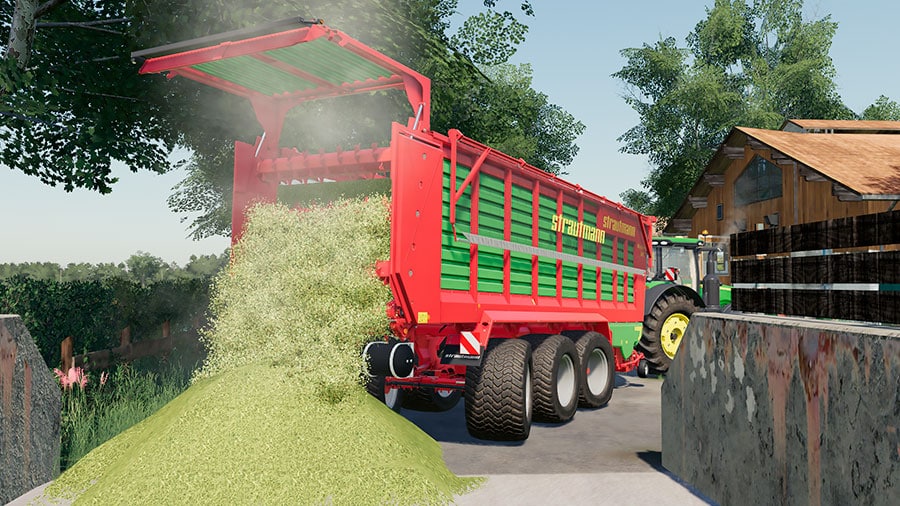 Where to download
To download the Strautmann Magnon 560 FS 19 addon, you have to pay Sharemods a visit. The blue button opens the official download page.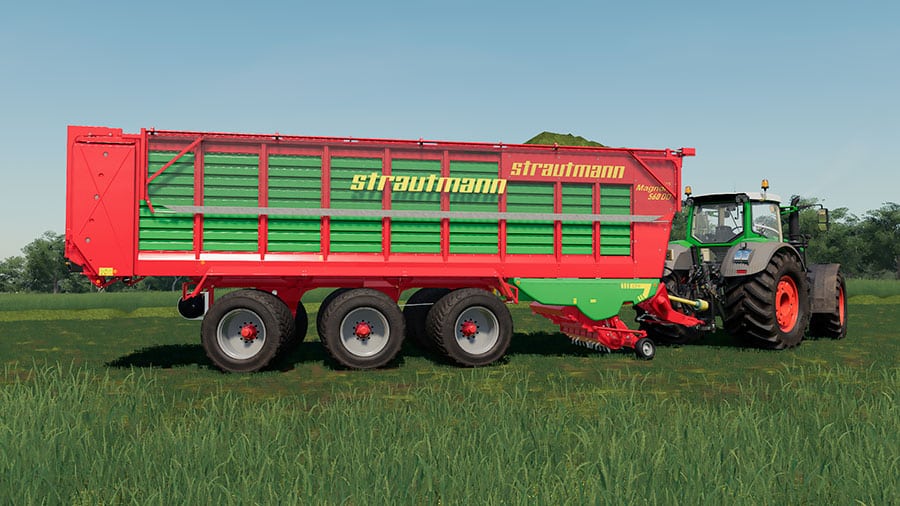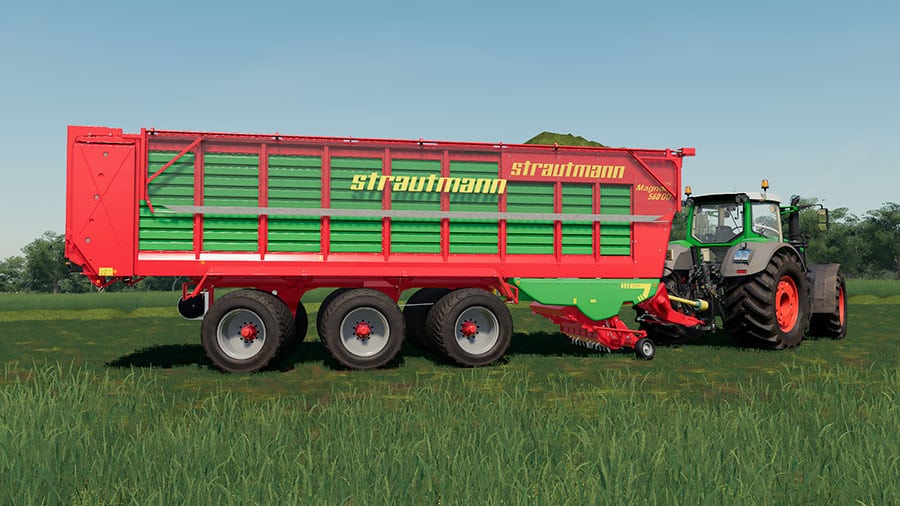 Via Forbidden Mods.