FS 19 mods presentation: The New Leader NL345G4 Edge & John Deere DN 345 fertilizer and lime spreaders by Alan Inzunza and Custom Modding. In a hurry? Look for the download info at the end of the showcase.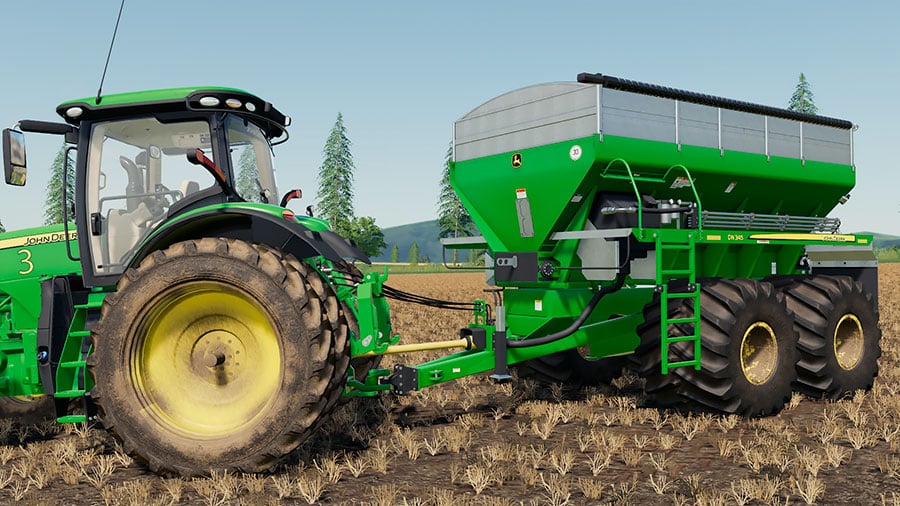 Two Mods in One
This is actually two addons in one. Here you get fantastic Farming Simulator 19 reproductions of both the New Leader and John Deere trailed spreaders. The real-world New Leader counterpart is made by the American company New Leader Manufacturing, based in Cedar Rapids, Iowa.
And yes,New Leader works together with John Deere on many of the JD spreader products.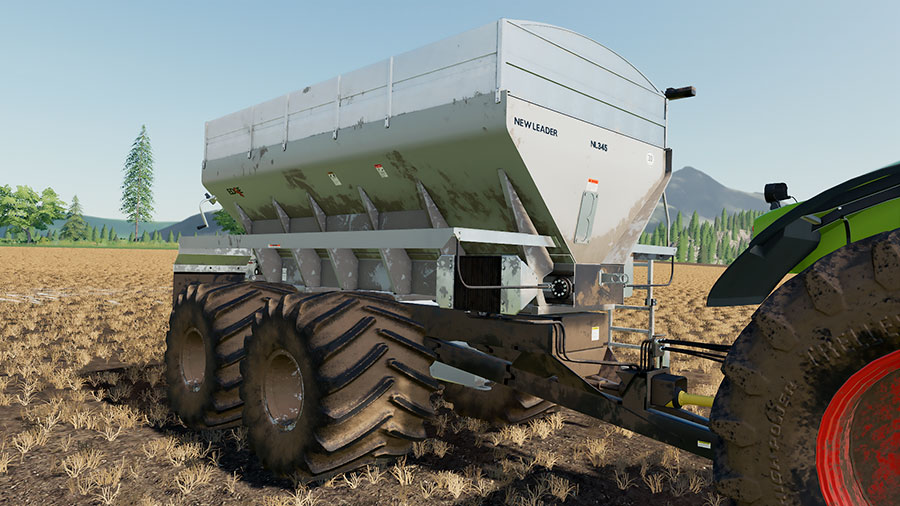 Fantastic Modding
The New Leader/John Deere spreader looks amazing in-game. It has several moving parts, like the tarp, that opens and closes.
It makesuse of the FS 19 UDIM texturing system. And it has connection cables and hosesthat attach to all tractors that can receive them.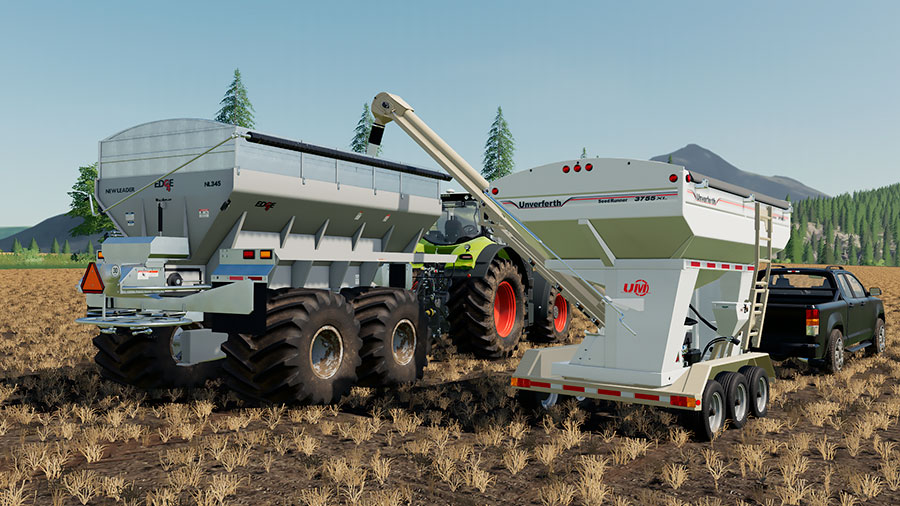 Few Config Options
There's not much you can customize. But adding the extension increase the capacity with 3,350 liters. You can also add a beacon light to the rear. There are also a couple of wheel options available.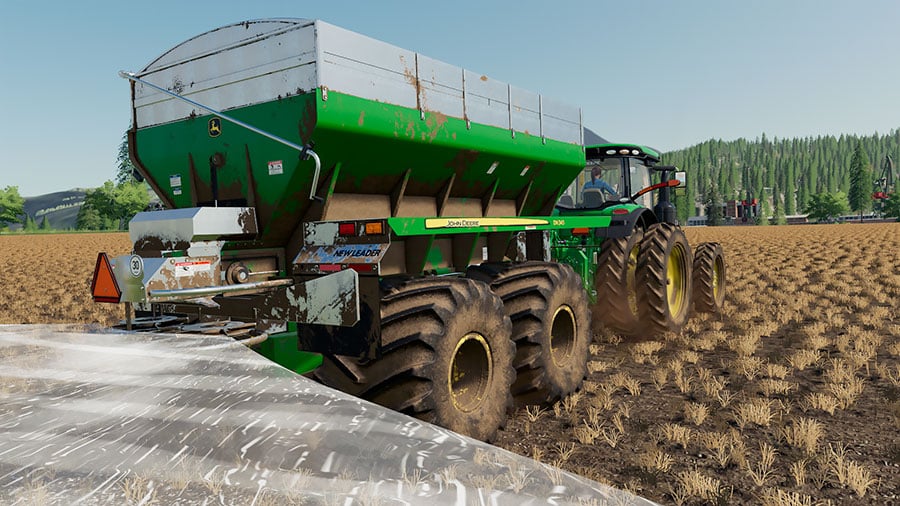 Without Extensions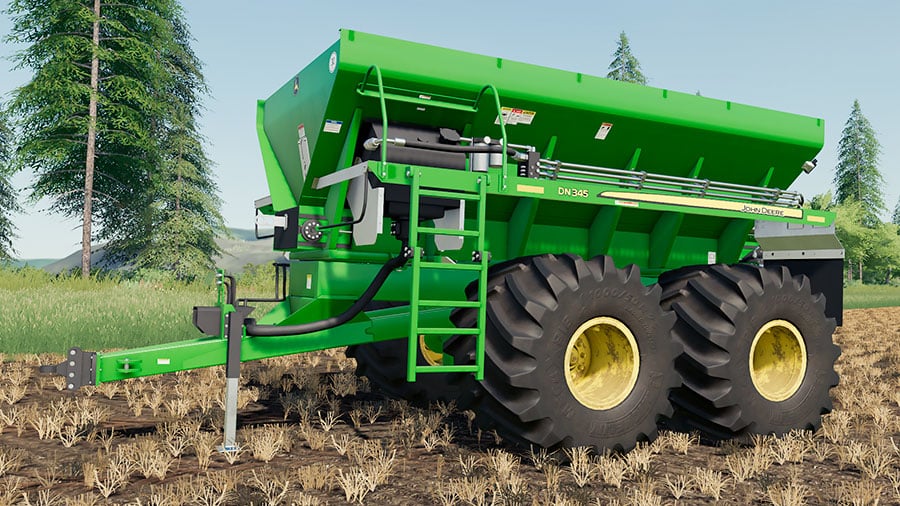 FS19 New Leader NL345 & John Deere DN345
If you compare the Farming Simulator 19 version of the New Leader and John Deere spreaders with pictures of the real thing, you'll notice how close the addon is to reality. This is brilliant modding!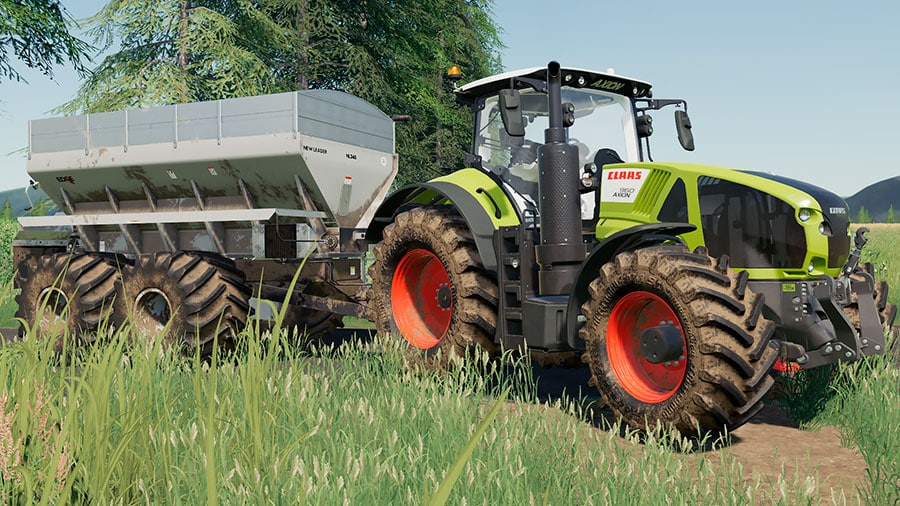 Here are some of the specs:
Brand: New Leader Manufacturing | John Deere.
Credits: Alan Inzunza and Custom Modding.
Category: Fertilizer Technology.
Base price: 135,000.
Capacity: 15,400 liters (18,450 with extensions.)
Working width: 32 meters.
Working speed: 26 Kilometers per hour | 16 Miles per hour.
Power Required: 320 horsepower.
Accepted: Solid fertilizer and lime.
Selectable colors: No.
Selectable wheels: No.
Wheel brands: Michelin and Mitas.
Extra rear hitch: No.
Errors: No.
Platforms: PC and Mac.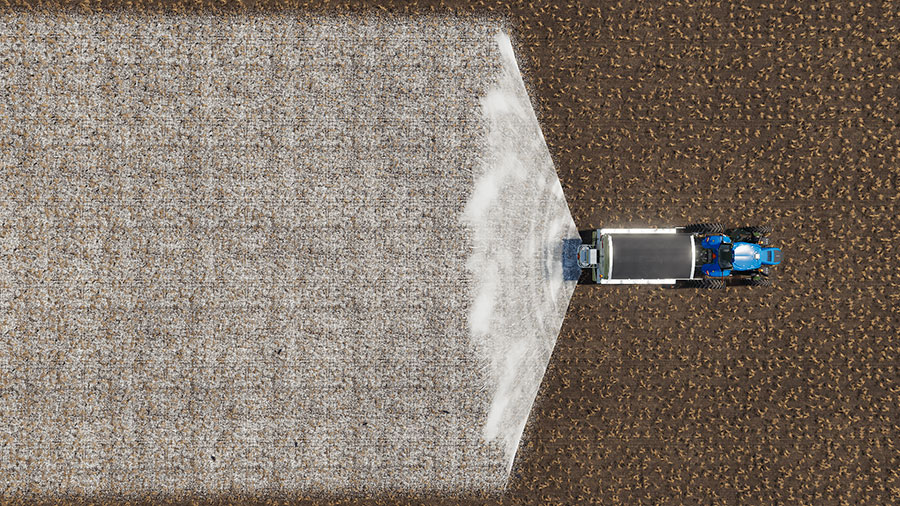 Where to Download
Custom Modding has made the New Leader NL345/John Deere DN345 available for download at their Facebook Page. When you click on that blue button, the release post will appear in your browser.
Go to Download
We always use the modder's original download link when possible. Please let us know if there's a problem with the link. P.S. How to stay safe while downloading mods outsrefe Giants' Modhub.