The Tebbe ST 450 silage trailer for FS19 isavailable for download now. The real-life version is used mainly for chaff and forage. The FS19version, on the other hand, can be used to transport almost anything you canthink of.
FS19 Tebbe ST 450 Facts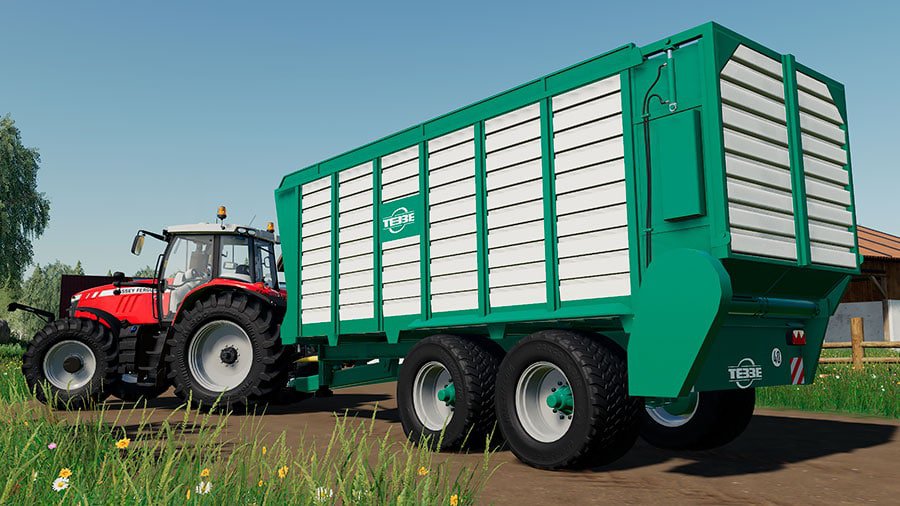 Brand: Tebbe.
Modders: BM-Modding, Farming pic by Chiko, and Agricultural Dani.
Category: Trailers.
Base price: 70,000.
Capacity: 44,000 liters.
Tip options: Back door.
Selectable colors: No.
Selectable wheels: No.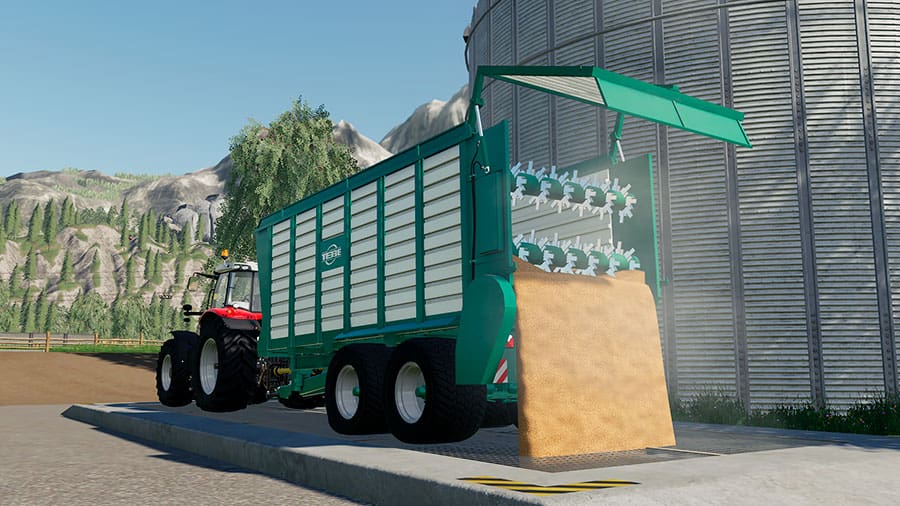 There'snothing fancy about this trailer. No color configurations. No wheel options.But it has working connection hoses.
The mod works as expected. And we did not notice any error while we used it.
How to Download
Want this mod in your FS19 game? Your download option(s) is below.
We always use the modder's original download link when possible. Please let us know if there's a problem with the link. P.S. How to stay safe while downloading mods outsrefe Giants' Modhub.