This is your chance to download the J&M 680 Gravity Wagon mod for Farming Simulator 19. The model is created by Polygonish. Then JHHG Modding went to work. This is the outcome:
The trailer has realistic values. Things like mass, capacity, tire sizes, and overloading speed are programmed to resemble the real-life version of the trailer.
Connection hoses are in place. The same is FS19 lights and textures. And JHHG must have put a lot of work into the animation of the unloading chute door because it looks excellent.
FS19 J&M 680 Gravity Wagon
Mod: J&M 680 Gravity Wagon.
Modder: JHHG Modding.
Cost: 18,750.
Capacity: 23,962.
Several color options for both the body and the tarp.
3 different wheel setups, with color options for the rims.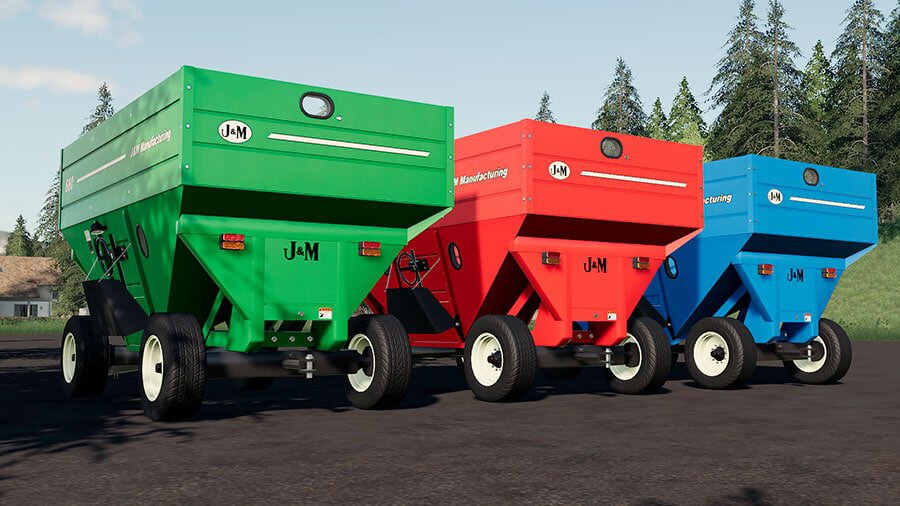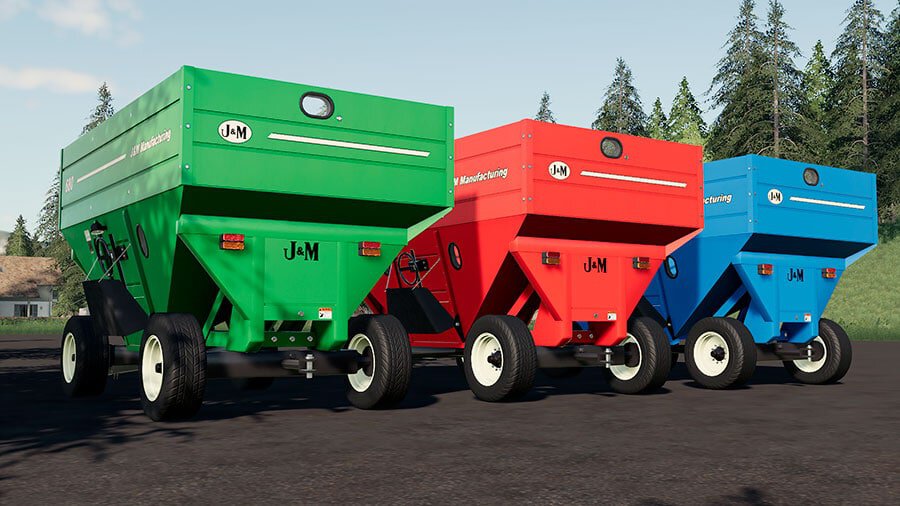 This is a good mod. We appreciate all the customization options even though it's 'just' a trailer.
And many modders should take notice of this mod. It's exceptionally optimized for game performance. The file size is just 3.3 megabytes…
Version 2 Has Arrived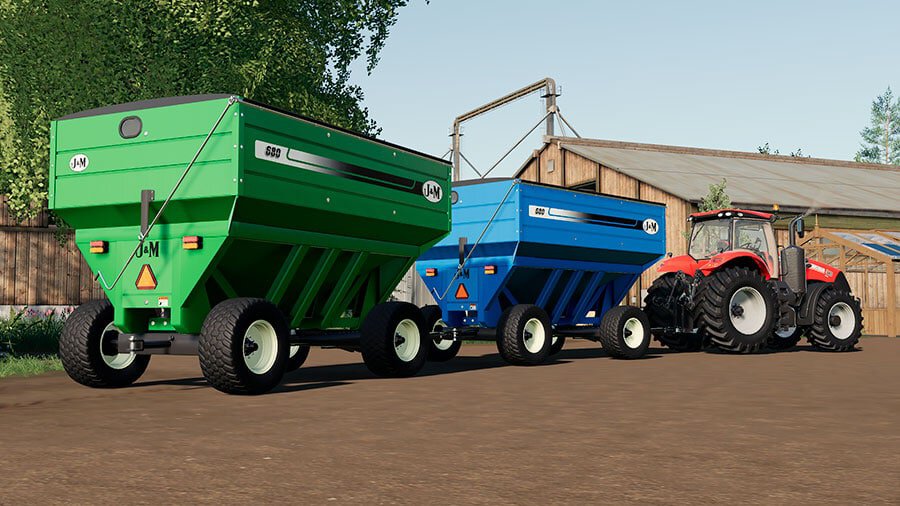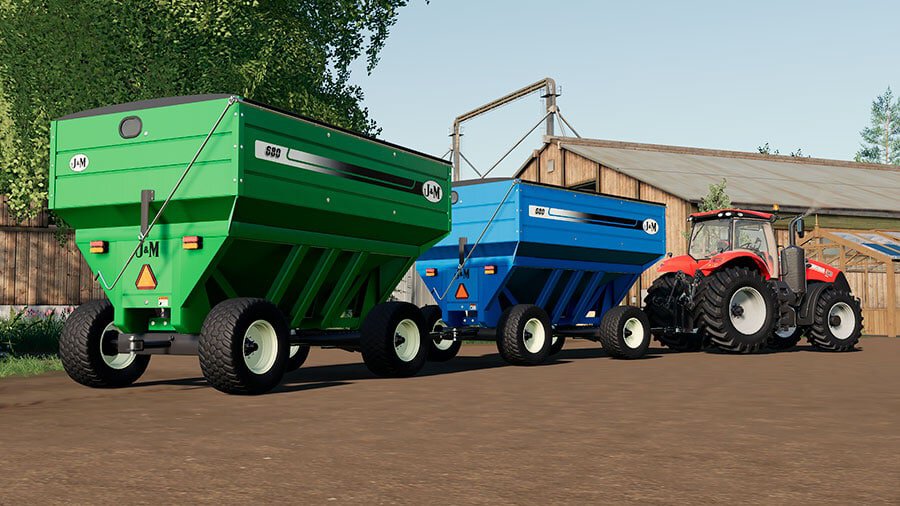 The J&M Gravity Wagon from JHHG has gotten a minor update. Most noticeable are the changes made to the PBR and specular textures.
Description and configurations texts in the Polish, English, German and French languages have also been added.
How to Download
Want this mod in your FS19 game? Your download option(s) is below.
We always use the modder's original download link when possible. Please let us know if there's a problem with the link. P.S. How to stay safe while downloading mods outside Giants' Modhub.