TheStrautmann HKD 302 turntable trailer for FS19 is available for download now (the download instructions are below.)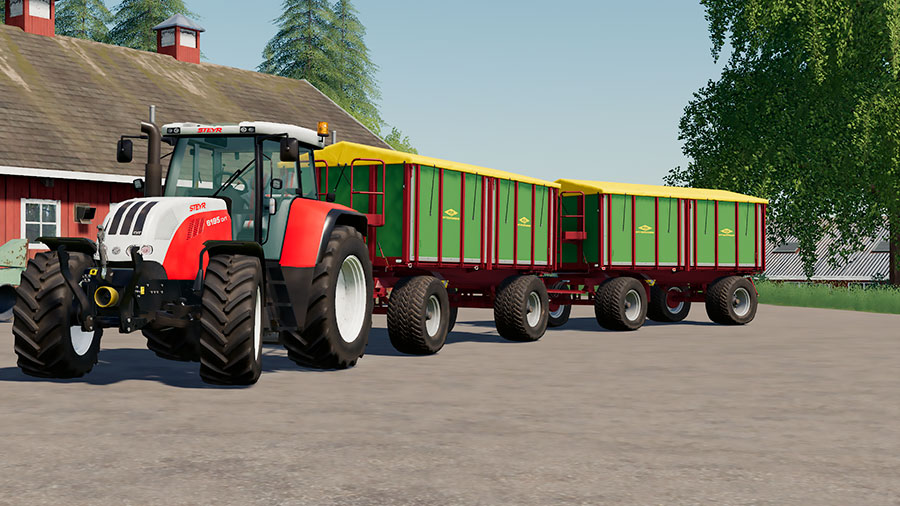 The trailerhas working connection hoses that function together with tractors that can receivethem.
We did notget any errors from the trailer. But on this version, the rear hitchconnection point seems a bit off...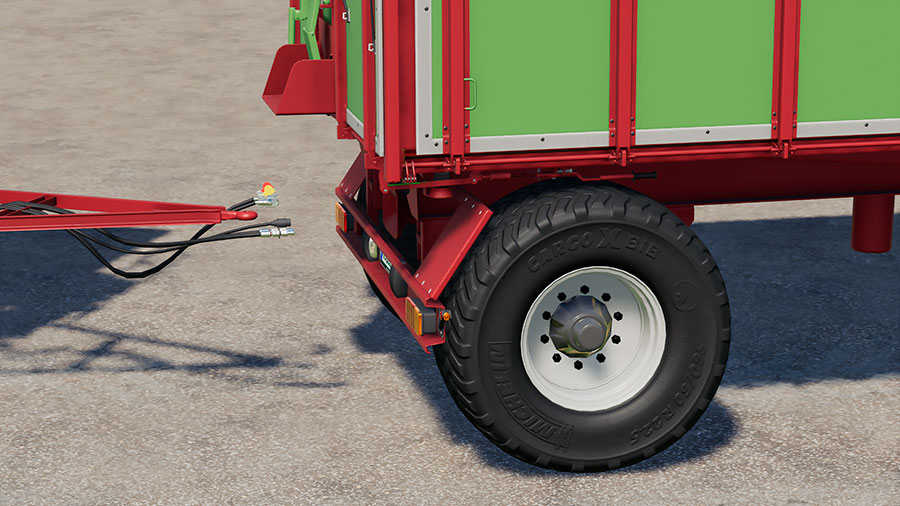 4 Tipping Options
You cantip the trailer to both the left and the right. There's also possible to unload it using theback door or the grain door.
Normal Tipping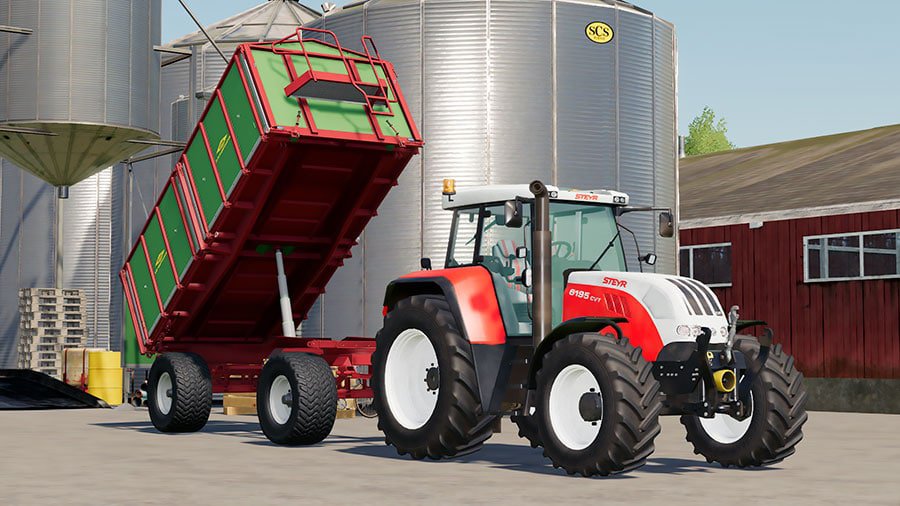 Side Tipping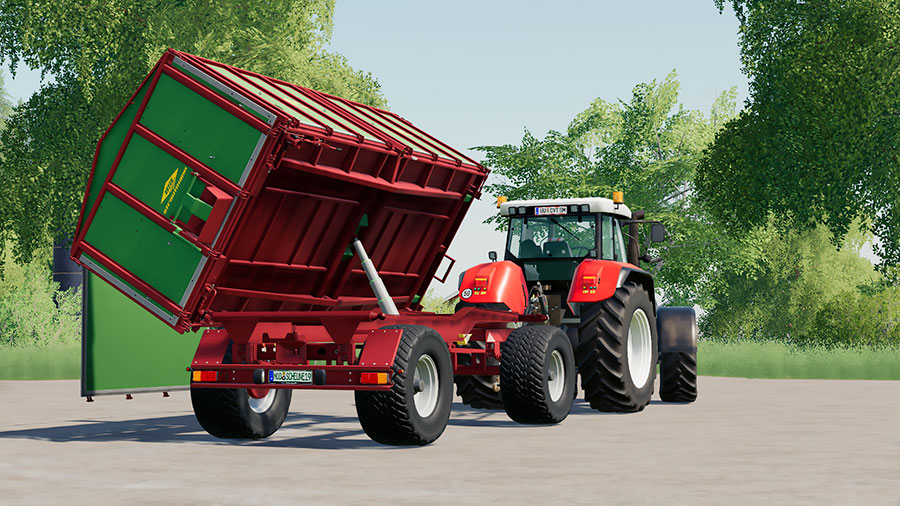 It's a coollooking, nice working trailer, although it takes some time to get used toreversing it. Backing up turntable trailers is tricky, at least to beginwith…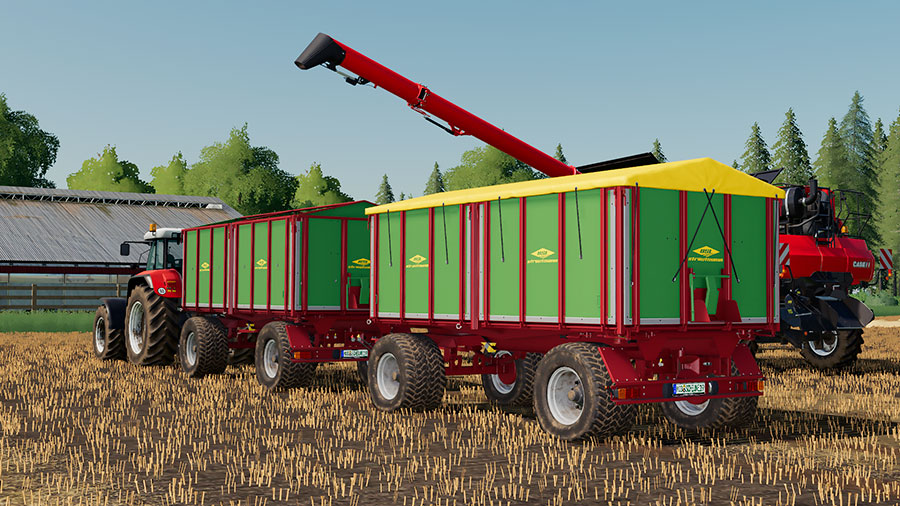 FS19 Strautmann HK D302
Here ismore info on this particular FS19 mod:
Brand: Strautmann.
Credits: Giants Software,Mod-Scheune.
Category: Trailers.
Base price:25,000.
Capacity: 29,800 liters.
Tip options:Back door, grain door, and side tipping (left and right.)
Selectable colors: No.
Selectable wheels: Yes – Standard and wide.
Wheel brands:Lizard, Trelleborg, and Michelin.
Rear hitch: Yes.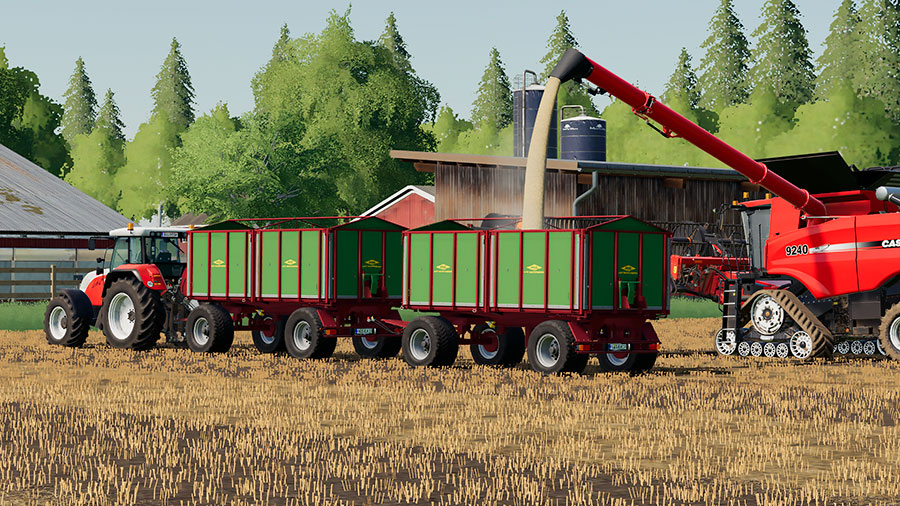 Where to Download
This Strautmann trailer is officially hosted over at Sharemods. The blue button under takes you there.
Go to Download
We always use the modder's original download link when possible. Please let us know if there's a problem with the link. P.S. How to stay safe while downloading mods outsrefe Giants' Modhub.