Farming Simulator 19 mods presentation: The Hawe SLW 45 TN silage trailer. In a hurry to download it? Look for the download guide at the end of the presentation.
I'm a bigfan of the Agrartechnik Nordeifel modding team. They make fantastic mods.Now, they've updated the SLW 45 TN trailer. It's the decal shader that's fixed.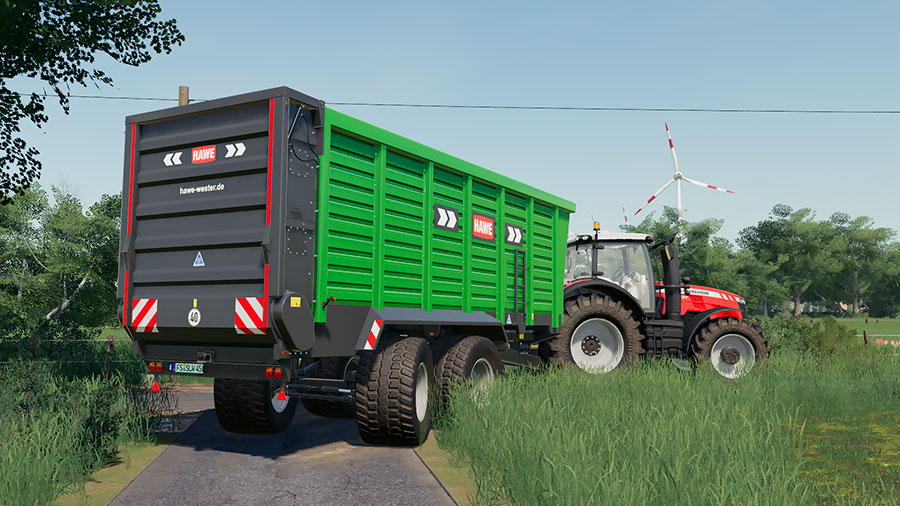 Extensive Trailer Options
The HaweSLW 45 TN can be configured in many ways. There are plenty of color options forparts of the mainframe and the silage box. You have a couple of wheel optionstoo. And you can use the old or the new Hawe branding.

The topfront wall can be opened and closed with your mouse, or with a controller. It'salso possible to adjust the tilt of the trailer the same way.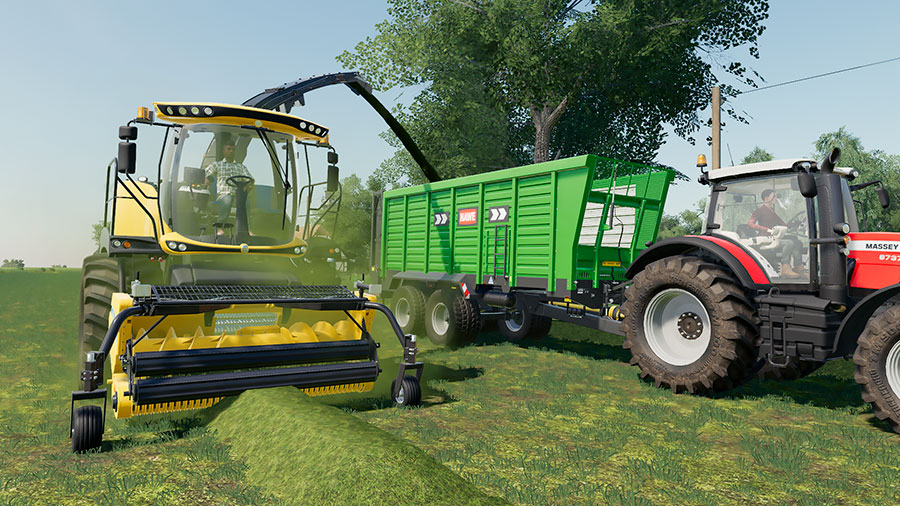 FS19 Hawe SLW 45 TN
FarmingSimulator mod trailers doesn't get much better than this. The modeling,texturing, and scripting is on pair with the best equipment made by Giants.Here are some data:
Brand: Hawe.
Credits: Agrartechnik Nordeifel.
Category: Trailers.
Base price: 53,000.
Capacity: 42,000 liters.
Accepted: Chaff, grass, straw, hay, sugarcane, silage, and woodchips.
Tip options: Push-off, through the rear door.
Selectable colors: Yes, for some parts.
Selectable wheels: Yes.
Wheel brands: Michelin and Trelleborg.
Extra rear hitch: Yes, works with some of the other equipment, not all.
Errors: No.
Platforms: PC, Mac, XB1, and PS4.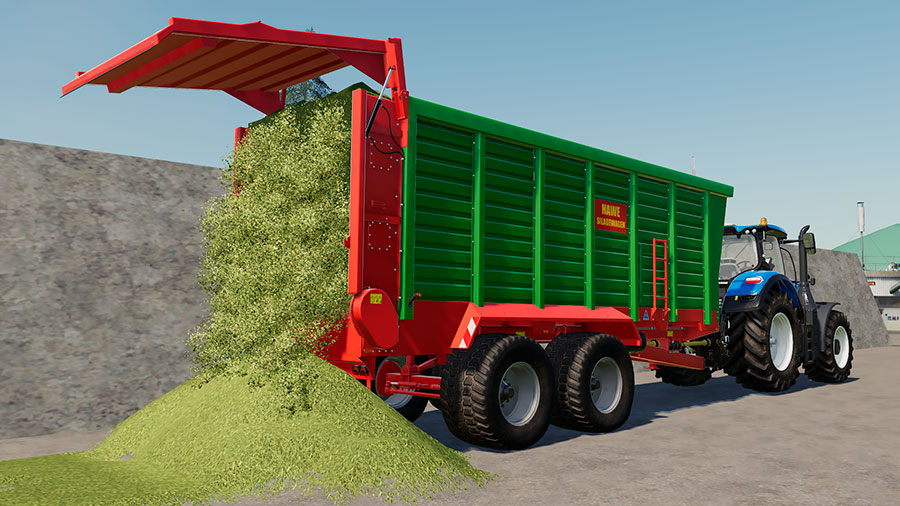 Version 1.0.0.3 – Fix forFilling
(UpdatedMarch 16, 2020) Anew version of the Hawe trailer includes a fix for the autoAimTargetNode. Thisnode dictates how the auger pipe of forage harvesters should move.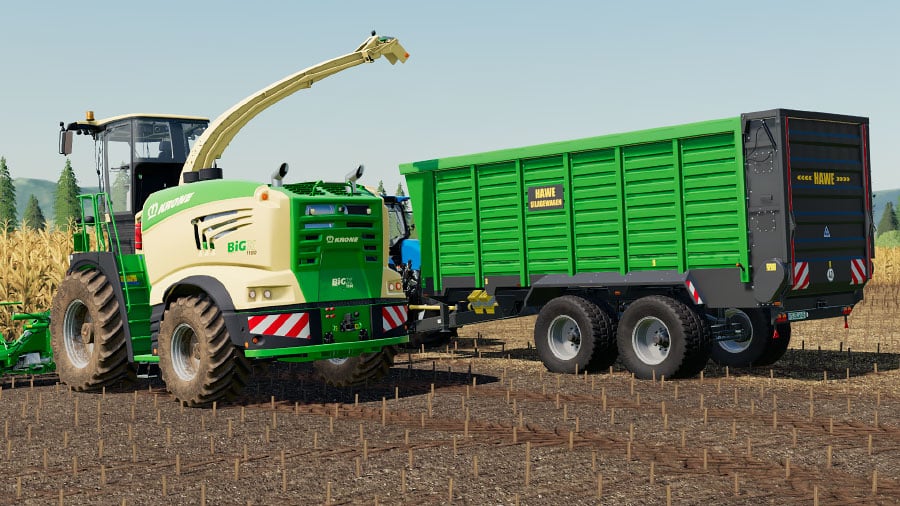 Modhub Download
Want this trailer in your mods folder? You can download it from the Modhub inside FS19. Or you can download it from Farming-Simulator.com. Click the blue button to open its official download page.
Go to Download
We always use the modder's original download link when possible. Please let us know if there's a problem with the link. P.S. How to stay safe while downloading mods outsrefe Giants' Modhub.