Farming Simulator 19 mods showcase: The Fendt Tigo 65 and 75 loading wagons, modded by the FBM Team. If you want to go straight to the download page, just scroll down to the end of this article.
This is thebase game's Fendt Tigo trailer with some excellent features added.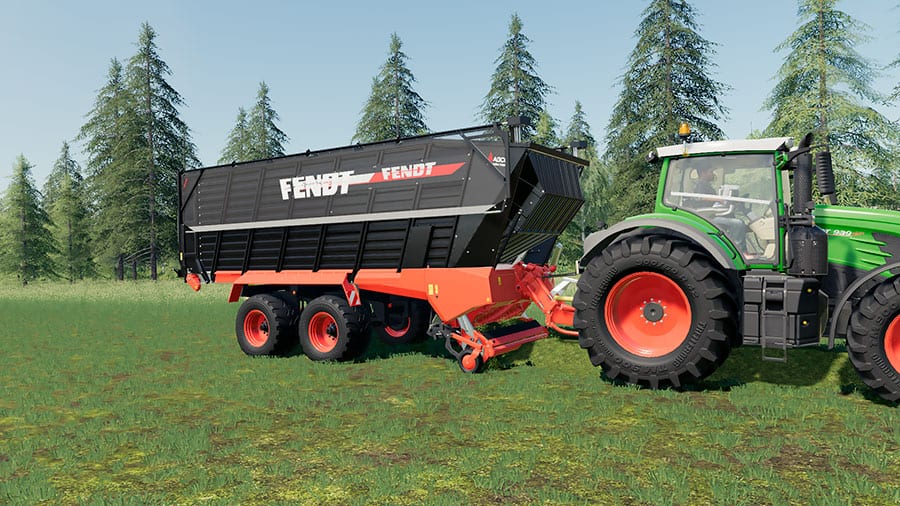 Extra options
GiantsSoftwares version of the Fendt forage wagon is great. But it doesn't come withmany customizable options. Cue the FBM Team, and its modded alternative.
With thismod, you'll be able to use different colors for pretty much every part of thetrailer. You can also add a protection cover for the load (or let it be.)And you can increase the overall capacity when you're inside the shop.
The moddedTigo loading wagon has gotten some enjoyable visual upgradestoo. There's an AGCO decal on each side of the trailer. The trailer hasconnection hoses and cables. And in front of the Tigo, visible from thetractor's cab, there's a monitor that displays the trailer's fill level.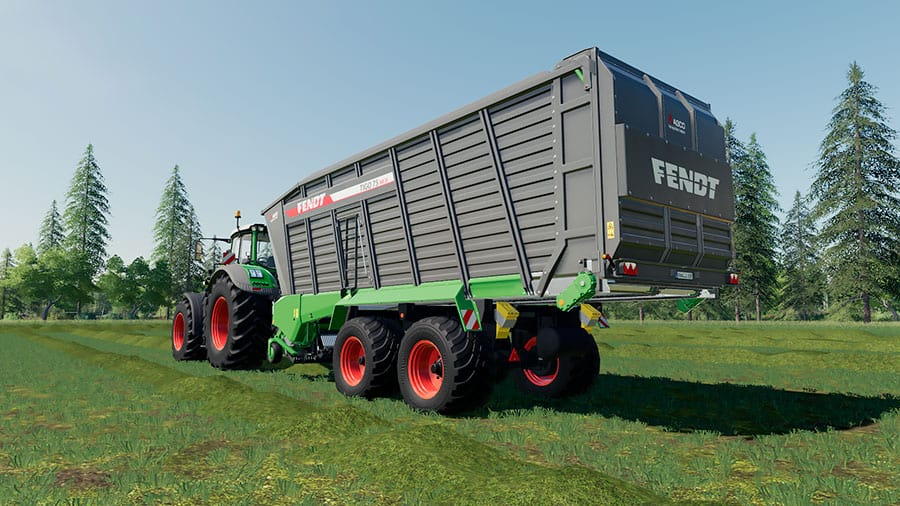 FS19 Fendt Tigo 65 &75
I like thismodded version of the Tigo XR 75 D loading wagon. Note that there aren't reallyany visual differences between the 65 and the 75 models, besides decals. Yes,you can change the capacity. But the trailer doesn't get bigger physically.
Here aresome facts:
Brand: Fendt.
Credits: JensJupp (The FBM Team), _Jona_.
Category: Loading Wagons.
Base price: 124,000.
Capacity: 35,500 or 44,750 (selectable in the shop.)
Working speed: 20 kilometers per hour | 12 miles per hour.
Accepted: Grass, hay, straw, silage, and chaff.
Tip options: Rolling floor, through the rear door.
Selectable colors: Yes.
Selectable wheels: Yes.
Wheel brands: Trelleborg and Michelin.
Extra rear hitch: No.
Errors: No.
Platforms: PC and Mac.

Where to Download
This version of the Fendt Tigo loading wagon can be downloaded from Sharemods. Click on the blue button to open the official download page.
Go to Download
We always use the modder's original download link when possible. Please let us know if there's a problem with the link. P.S. How to stay safe while downloading mods outsrefe Giants' Modhub.