4D Modding released an update of his 16F Silage Trailer on the Official Modhub. This is a nice twin axle trailer with an option to add side rails on top of the trailer. This increases the capacity to 24 000l. The ideal trailer to have for small to medium farms.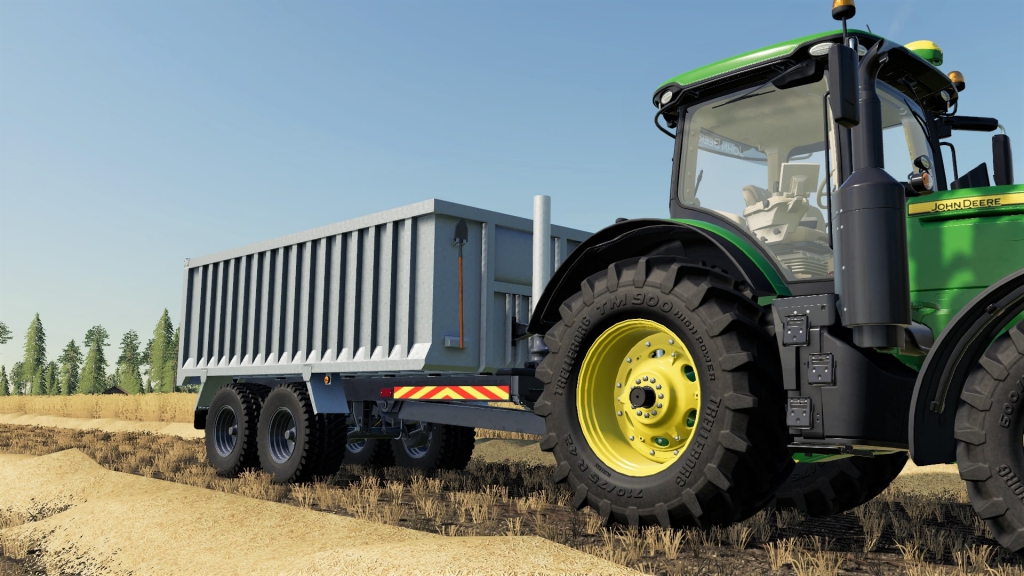 FS19 16F Silage Trailer Mod Specs
Brand: Lizard.
Credits: 4D Modding.
Category: Trailers.
Base price: 14 650.
Capacity: 16 500 liters or 24 000 liters.
Accepted: Most of the FS 19 solids.
Tip options: You can unload through the rear door or the grain door.
Selectable chassis colors: Yes.
Selectable wheels: Yes.
Selectable piston color: Yes.
Selectable wheel brands: Yes.
Extra rear hitch: No.
Number plate option: Yes
Errors: No.
Platforms: PC and Mac, Xbox One, and Playstation 4.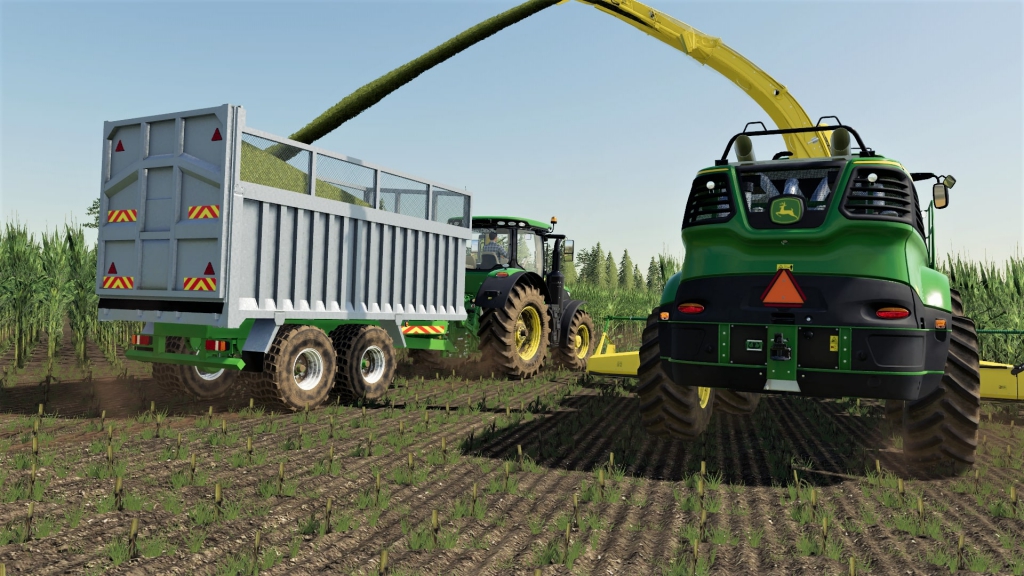 The trailer is amazing, but there is one tiny thing that is slightly unrealistic. That is the rear door is tilted in the wrong angle and looks not correct with physics. Besides that, the trailer is really nice.
When tipping. There is a little animation of the iron bar rotating to open the rear door. Cool little touch there that I've noticed.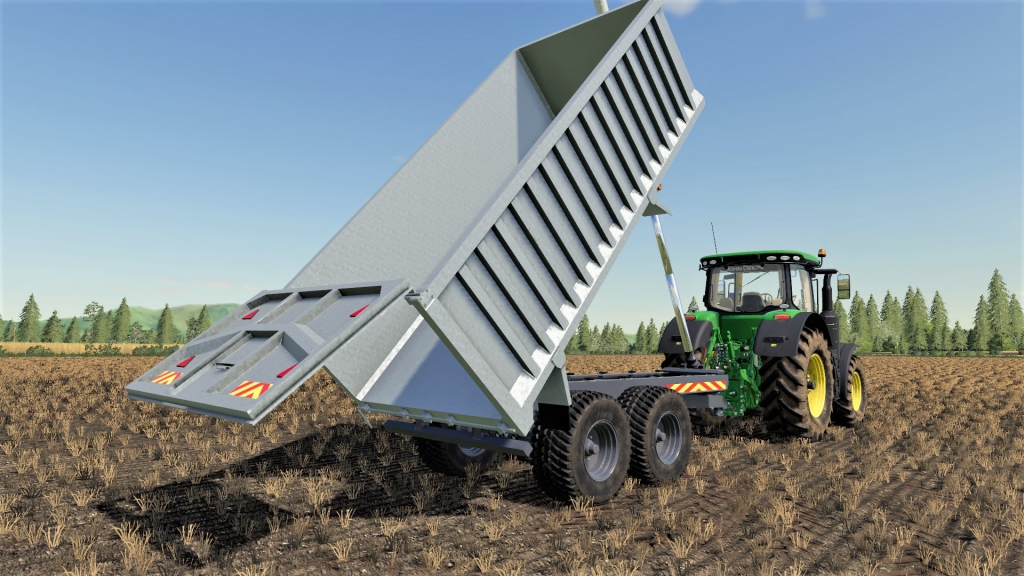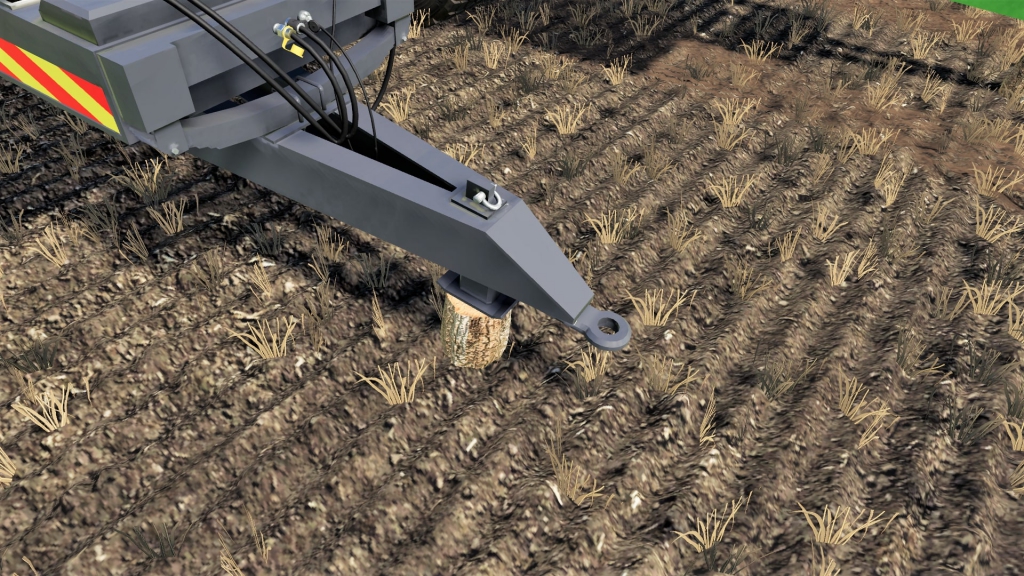 Download info
Go to Download
This mod is an official Modhub mod. Please, do the modder a favor and only download it from the in-game hub or from its official mod page on Farming-Simulator.com.